Events
Past Events
Ladies First Summer Cosmetic Event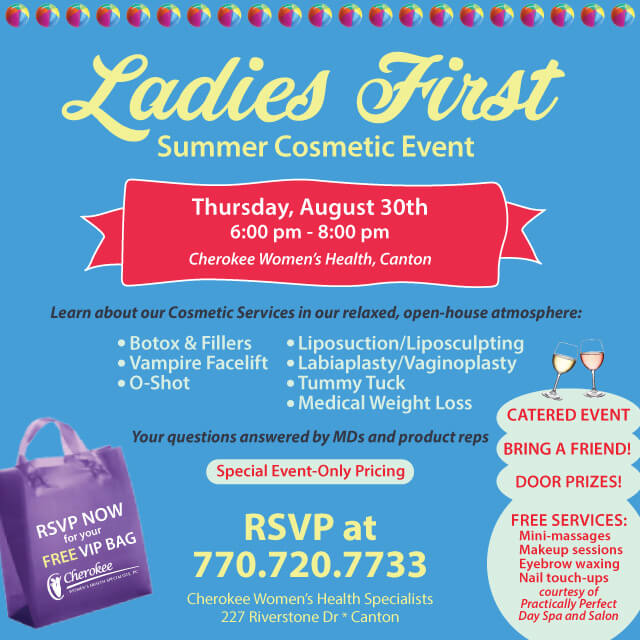 Ladies came together at our Canton office to enjoy door prizes, food, drinks, pampering and ladies-only information so we hope you'll join us again – or for the first time!
What was waiting for them when they arrived: Complimentary spa services courtesy of Practically Perfect Spa & Salon, wine and hors d'oeuvres and amazing door prizes!
Our amazing staff was there to greet them and we also had product representatives and our board-certified doctors on hand to answer any questions the ladies had about our Cosmetic Services, including:
Those who RSVPd received an awesome VIP Bag along with special, discounted pricing on our Cosmetic Services!
We had a great time at our Ladies First Summer Cosmetic Event and we look forward to our next event coming soon!

Ladies First Spring Cosmetic Event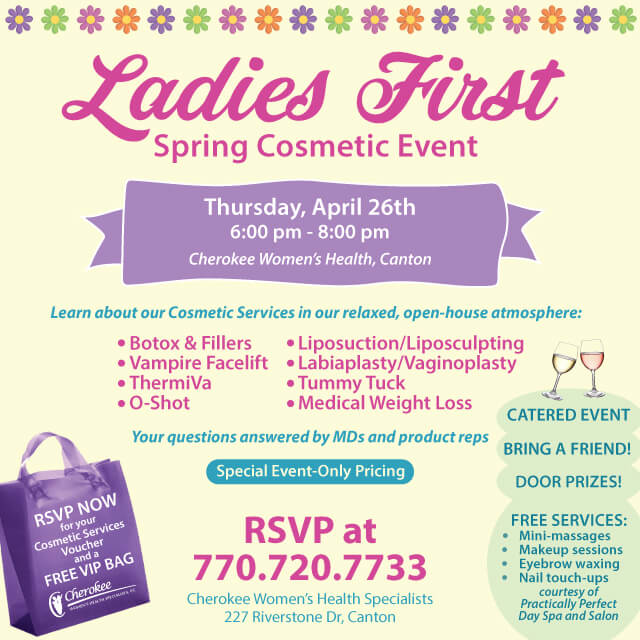 Our Ladies First Spring Cosmetic Event was a huge success! Ladies enjoyed pampering by Practically Perfect Day Spa and Salon, door prizes and yummy food and drink, while learning about our Cosmetic Services.
Here's what some of our guests said about our Ladies First Spring event: 
"Everyone was so friendly and welcoming! It was excellent!"
"Everything was great! Loved the info given, food and free massages!"
"It's awesome that women of all races and ages can come together and enjoy a night out! Thank you so much!"