Urogynecology
Urogynecology is a subspecialty within obstetrics and gynecology that focuses on disorders of the female pelvic floor such as pelvic organ prolapse (bulging out of the uterus and/or vagina), urinary incontinence, fecal incontinence and constipation. Here, we discuss common disorders as well as treatments.
Common Urogynecology Disorders
PELVIC ORGAN PROLAPSE – Pelvic organ prolapse is a type of pelvic floor disorder where the muscles and tissues that hold the pelvic organs in place weaken and drop lower into the pelvis. 
URINARY INCONTINENCE – Incontinence occurs when the muscles that support the urethra (the tube that carries urine out of the body) are weakened or damaged. This can happen as a result of childbirth, trauma, hormone changes and many other reasons.
FECAL INCONTINENCE – Fecal incontinence is a condition where one lacks the ability to control bowel movements.
Common Urogynecology Treatments
URINARY INCONTINENCE TREATMENTS – Our physicians have a high degree of expertise in diagnosing and treating urinary incontinence. there are a variety of treatment options for women who suffer from UI, many without the need of surgery.
PELVIC RECONSTRUCTION – Pregnancy and childbirth can damage a woman's internal organs, including the uterus, vagina, bladder and rectum. Treatment options are available.
VAGINAL REJUVENATION – Vaginal Rejuvenation can help restore your vagina caused by age and childbirth.
ANTERIOR AND POSTERIOR REPAIR – Known as colporrhaphy, this repair is a type of reconstructive surgery that can restore the look and function of your pelvic organs when they have fallen out of their normal positions. 
1-in-3 Women Experience Pelvic Disorders
Women used to have to see multiple specialists depending on the location of their issue. A problem with the bladder – in the front of the pelvis – may be referred to a urologist, the middle section involving the uterus can be seen by the gynecologist and a colorectal surgeon may deal with rectum problems. Yet, all of these organs share the same connective tissue, the same nerves and the same blood supply. Anything done to one is going to affect another. The awareness of this is how the subspecialty of urogynecology came about to create an expertise that masters the entire pelvis.
Our Surgeons are Double Board-Certified Urogynecologists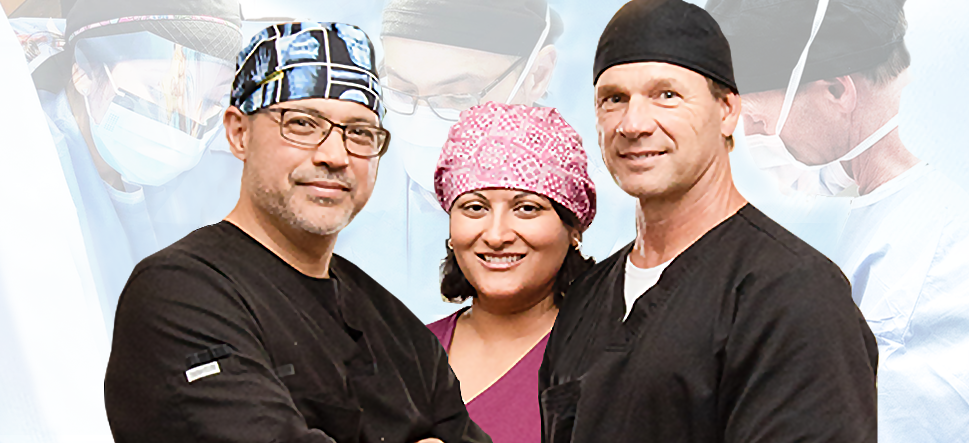 After years spent developing criteria for assessing quality care, the American Board of Obstetrics and Gynecology and the American Board of Urology in 2013 granted its first certifications in the specialty of Female Pelvic Medicine and Reconstructive Surgery to qualified urogynecologists. The American Board of Medical Specialties (ABMS) approved board certification for Female Pelvic Medicine and Reconstructive Surgery in 2012 to "verify appropriate training, knowledge and credentials in the field." Physicians had to meet strict criteria to be permitted to sit for the board in 2013. Dr. Litrel, Dr. Gandhi and Dr. Haley were among the first specialists in the nation to qualify, pass the exam and receive the board certification. They are among the few board-certified urogynecologists in private practice in the N. Georgia area.
Urogynecology Subspecialists Have More Experience and Expertise in Pelvic Floor Surgery
Why should women care about board-certification? Not all physicians are board-certified in a specialty. The certification reflects the vigorous training and performance required to achieve a high level of expertise. The ABMS cites numerous studies that have demonstrated that physicians who are board-certified "deliver higher quality care and have better patient care outcomes than physicians who are not board-certified."
The National Institutes of Health estimates one-third of women in the U.S. will experience pelvic disorders in their lifetime. Symptoms of pelvic disorders include feeling pressure, urinary or fecal leakage, pain during intercourse, frequent urination or inability to empty bladder. A large study presented at the American Urogynecologic Society's Annual Scientific Meeting in 2013 reported that a woman's lifetime risk of surgery for stress urinary incontinence or pelvic organ prolapse is 20%, almost twice the risk previously reported two decades ago.
Board-certified urogynecologists see and treat these issues with greater frequency than non-specialists which results in the highest chance of long-term success. For example, with a traditional surgery for a prolapse repair (native tissue bladder repair), the failure rate is approximately 30%. But a subspecialist with advanced training can perform a surgery such as sacrocolpopexy with a success rate of 88% to 92%. For moderate issues a routine repair is standard, but more advanced conditions call for a surgeon with more advanced training.
Our Surgeons Offer Comprehensive Care
Along with being board-certified in urogynecology, our gynecologic surgery specialists provide comprehensive care from routine examinations to check for minor conditions to sophisticated diagnostic tests and surgical treatment for complex problems. These issues may include pelvic reconstruction, laparoscopic surgery, urinary incontinence or pelvic pain. Our specialists consult with each patient to design an individualized care management plan based on various diagnostic and treatment options.
Our specialists choose the least invasive surgical options, which may include a vaginal approach, laparoscopic or robotic techniques to minimize patients' recovery times. Patients who undergo minimally invasive surgery may have less postoperative pain and faster recoveries compared to open abdominal surgery. Our surgeons are experienced in the most up-to-date surgical techniques and technology.
The O-Shot is a nonsurgical treatment that can help treat urinary incontinence. To learn more, download our free O-Shot eBook.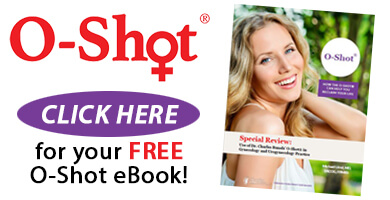 Don't Suffer in Silence Since Most Issues Can be Corrected
For many women who aren't aware that there are treatments available, pelvic disorders can be embarrassing and may even lead to greater medical complications if not treated. Routine examinations in general physicians' offices don't always screen for pelvic floor disorders. Women who are experiencing symptoms should not be afraid to speak up. Symptoms like leaking or vaginal bulges are not a normal part of aging. Urogynecology specialists are used to talking about these issues and can help. Women who take an active role in their care will find that they are not alone and have a variety of options – both surgical and non-surgical – for restoring their quality of life.
If you have questions about your gynecological health or would like to consult with one of our specialists, please call 770.720.7733 or request an appointment.