Pelvic Reconstruction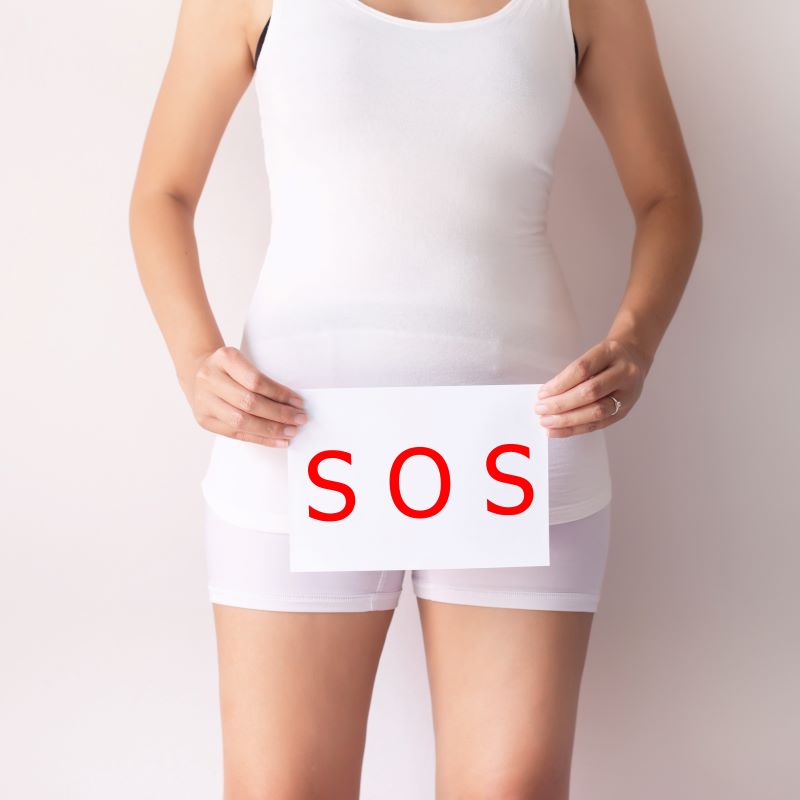 Pregnancy and childbirth can damage a woman's internal organs. The uterus, vagina, bladder and rectum can be injured during the delivery of your baby so that you experience significant symptoms immediately or even decades later. These symptoms include pelvic pain, pelvic heaviness, back pain, bladder leakage, pain with sex, vaginal looseness, problems with defecation, sexual dysfunction and many others.
READ PELVIC RECONSTRUCTION ARTICLES
The anatomical problems are in actuality complex hernias involving your pelvic floor. A simple physical exam and a detailed history is all that is necessary to make the diagnosis. Surgical repair is sometimes necessary, depending on how much discomfort the symptoms are causing you.
Our Board-Certified Urogynecologists Means You Get the Best Possible Care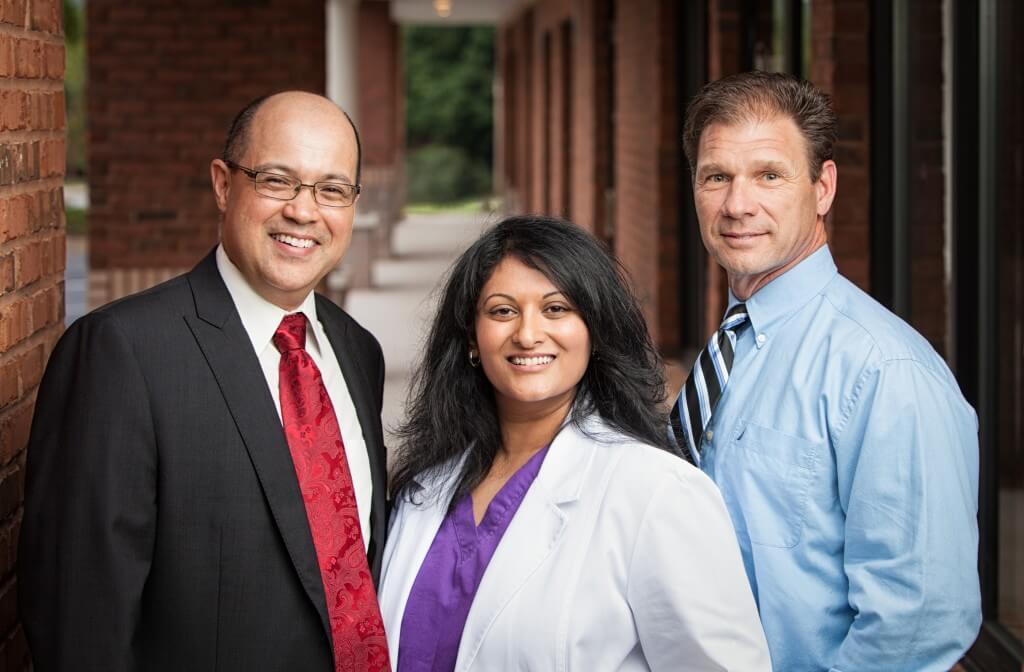 Urogynecology is a subspecialty within obstetrics and gynecology that focuses on disorders of the female pelvic floor such as pelvic organ prolapse (bulging out of the uterus and/or vagina), urinary incontinence, fecal incontinence and constipation.
Dr. Litrel, Dr. Gandhi and Dr. Haley were among the first specialists in the nation to qualify, pass the exam and receive the board certification. They are among the few board-certified urogynecologists in private practice in the N. Georgia area.
Women used to have to see multiple specialists depending on the location of their issue. A problem with the bladder – in the front of the pelvis – may be referred to a urologist, the middle section involving the uterus can be seen by the gynecologist and a colorectal surgeon may deal with rectum problems. Yet, all of these organs share the same connective tissue, the same nerves and the same blood supply. Anything done to one is going to affect another. The awareness of this is how the subspecialty of urogynecology came about to create an expertise that masters the entire pelvis.
Urogynecology Subspecialists Have More Experience and Expertise in Pelvic Floor Surgery
Why should women care about board certification? Not all physicians are board-certified in a specialty. The certification reflects the vigorous training and performance required to achieve a high level of expertise. The ABMS cites numerous studies that have demonstrated that physicians who are board-certified "deliver higher quality care and have better patient care outcomes than physicians who are not board-certified."
Dr. Litrel explains what causes pelvic organ prolapse and available treatments for women who suffer from this condition.
Our Surgeons Offer Comprehensive Care
Along with being board-certified in urogynecology, our gynecologic surgery specialists provide comprehensive care from routine examinations to check for minor conditions to sophisticated diagnostic tests and surgical treatment for complex problems. These issues may include pelvic reconstruction, laparoscopic surgery, urinary incontinence or pelvic pain. Our specialists consult with each patient to design an individualized care management plan based on various diagnostic and treatment options.
Our specialists choose the least invasive surgical options, which may include a vaginal approach, laparoscopic or robotic techniques to minimize patients' recovery times. Patients who undergo minimally invasive surgery may have less postoperative pain and faster recoveries compared to open abdominal surgery. Our surgeons are experienced in the most up-to-date surgical techniques and technology.
Most Issues Can be Corrected, So Don't Suffer in Silence
For many women who aren't aware that there are treatments available, pelvic disorders can be embarrassing and may even lead to greater medical complications if not treated. Routine examinations in general physicians' offices don't always screen for pelvic floor disorders. Women who are experiencing symptoms should not be afraid to speak up. Symptoms like leaking or vaginal bulges are not a normal part of aging. Urogynecology specialists are used to talking about these issues and can help. Women who take an active role in their care will find that they are not alone and have a variety of options – both surgical and non-surgical – for restoring their quality of life.
Read about more treatments available from our pelvic reconstructive surgeons.
If you have questions about your gynecological health or would like to consult with one of our specialists, please call 770.720.7733 or request an appointment today.
Pelvic Reconstruction Education Articles