Labiaplasty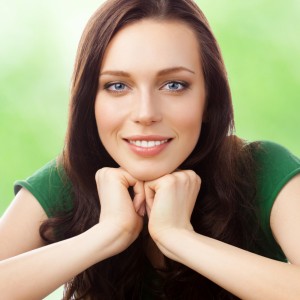 What is Labiaplasty?
Labiaplasty is a surgical procedure performed to change the size and/or shape of the labia (the inner and outer lips of the vagina). The goal of labiaplasty is to make them smaller or correct asymmetrical differences between them.
REQUEST A FREE CONSULTATION
Labiaplasty is a Type of Vaginal Rejuvenation
Labiaplasty falls under the category of vaginal rejuvenation surgery, which focuses on all cosmetic or surgical procedures that involve irregularities to the pelvic floor.
Labiaplasty, in particular, deals with the labia minor and the labia majora. The labia minora are the inner fleshy lips that often distend out of the vagina. They can be seen by pulling back the folds of the labia majora.
READ LABIAPLASTY ARTICLES
The labia majora are the visible outer lips of a woman's vagina. These can usually be seen easily by holding a mirror to the genitalia.
Typically, labiaplasty addresses the labia minora, though both anatomical parts can be included in the procedure, if necessary.
What Causes Large or Asymmetrical Labia?
Large or asymmetrical labia can be present from birth. Irregularities may also be the result of childbirth, or simply the gravitational pull of natural aging. Whatever the cause, even minor distortions can lead to many concerns, and may need surgical intervention to correct or alleviate some of the problems that can occur from excess protrusion.
Though many women opt for this surgery in order to attain a neater and trimmer look, labiaplasty has many additional benefits that far surpass aesthetic value.
Learn more! Download our FREE Vaginal Rejuvenation eBook.
Problems Caused by Large or Asymmetrical Labia
Enlarged labia can cause discomfort, pain, chafing, lack of sensation and rash. Interference with everyday activities such as sports, exercise, and wearing tight or revealing clothing– even walking may occur.
Excessive or fleshy labia can hamper satisfying intimacy and even cause damage, along with minor to excruciating pain. If surplus skin is pinched, folded, or pulled into the vagina during intercourse, tearing and bleeding from friction can compromise delicate internal vaginal tissue.
Psychologically, some women may suffer from embarrassment, low self-esteem, or other emotional concerns over the appearance of their genitalia.
Labiaplasty can and does address all of these issues, and can enable women to regain confidence by providing a trimmer and shapelier appearance to the labia, while also alleviating more distressing and painful symptoms.
"Procedures such as vaginal rejuvenation not only address changes in sexual response for the woman and her partner, but the surgery also helps a woman feel much better physically."

– Dr. Litrel on vaginal rejuvenation
Labiaplasty: Cosmetic Versus Reconstructive Surgery
Labiaplasty can be performed for the purposes of both cosmetic and reconstructive surgery. Reconstructive surgery is intended to improve the function of a body part, while cosmetic surgery changes the aesthetics of a particular part of the anatomy.
The distinction between cosmetic and reconstructive surgery is important in regards to labiaplasty because ACOG is still skeptical of vaginal surgeries for the purposes of increasing aesthetic appeal only. According to Dr. Barbara Levy, vice president for health policy for ACOG, the popularity of the Brazilian bikini wax has made women more aware of what their genitals look like, and the rise of popularity of procedures like labiaplasty is in part due to conventional plastic surgeons seizing an opportunity to increase business.
Labiaplasty can be a medically necessary procedure in cases such as labia hypertrophy (overgrowth) caused by excess testosterone, congenital conditions, or ongoing irritation, according to the American Congress of Obstetricians and Gynecologists (ACOG). When considering labiaplasty surgery, is it imperative to discuss concerns and expectations with your surgeon.
REQUEST MORE INFORMATION
So, What Kind of Doctor Should Perform My Labiaplasty?
A doctor who is a gynecologist, urogynecologist and practicing obstetrician is the ideal physician to perform labiaplasty. Doctors with these credentials have the most extensive knowledge of a woman's body and the unique issues they present with, enabling them to make the best decision for each woman and their individual needs.
Dr. Litrel, Dr. Gandhi and Dr. Haley are also certified in the subspecialty of Female Pelvic Medicine and Reconstructive Surgery (FPMRS). Their certifications allow them to bring additional training and skills to perform all intricate pelvic floor surgeries, including labiaplasty to their patients.
Women From All Over to Seek the Expertise of our Vaginal Rejuvenation Surgeons

At Cherokee Women's Health, three of our doctors are double board-certified gynecologists, urogynecologists and practicing obstetricians, giving them the highest professional qualifications and credentials. Their expertise allows them to fully understand a woman's body both inside and out, which translates into the best treatment with the best outcome.
Women travel from all over to visit Cherokee Women's Health at their Woodstock and Canton offices in north metro Atlanta.
Contact Us About Labiaplasty
If you're interested in labiaplasty or to see if labiaplasty may be right for you, please call us at 770.721.6060 or request an appointment online.
FREQUENTLY ASKED QUESTIONS
Labiaplasty Articles