Premature Birth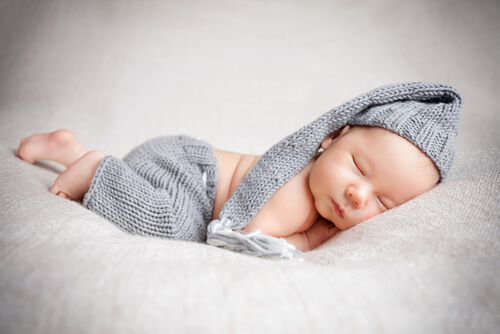 Premature birth, also known as preterm birth, occurs in roughly 12% of women in the United States. While the rate is steadily decreasing in many states, it has risen in several others. Overall, however, medical science has improved so dramatically over the years, that with proper prenatal care many of these early deliveries can be avoided.
READ PREMATURE BIRTH ARTICLES
Cherokee Women's Health Specialists, in collaboration with Northside Hospital Cherokee, are experts in women's OB/GYN healthcare. Our accessibility to Northside's state-of-the-art facility with its up-to-date Neonatal Intensive Care Unit (NICU) has already dramatically improved the lives of countless prematurely born infants.
What is Considered a Premature or Preterm Birth?
The arrival of any baby born before 37 weeks is regarded as a premature birth. An average pregnancy is 280 days. This gestational period is calculated from the first day of your last menstrual period, and is referred to as 'the estimated day of confinement' or EDC. Some babies make their entrance early.
The earlier the delivery, the more the infant's chance of survival declines, yet babies born as early as 23 weeks and weighing just one pound, one ounce have been successfully saved.
Dr. Britton Crigler discusses caring for premature babies at Northside Hospital Cherokee NICU unit.
What Are the Risks of a Premature Birth?
While your baby is growing, so are his or her organs, such as brain, lungs, liver, kidneys, heart, etc. Bones, muscles, nerves, and tissue are also forming. Senses are becoming more acute with every passing day spent safely in utero. Full gestational time for everything to develop and function properly is vital before your child can be exposed to the world outside your womb.
An underdeveloped fetus faces many health challenges, both at birth and later in life — many of them chronically severe. These are some of the complications that may arise:
Hearing deficiencies
Visual impairments
Cerebral Palsy
Learning and intellectual delays
Breathing issues such as respiratory distress syndrome or apnea
Jaundice from underdeveloped liver
Dental problems
Psychological concerns
Behavioral difficulties
Brain bleeds (Intraventricular hemorrhage)
Heart malformations and malfunctions
Intestinal and feeding problems
Anemia
Infections due to vulnerable immune systems
Meningitis
What Causes Premature Birth?
In many cases, the cause is unknown. Often, perfectly healthy women whose pregnancies progress without any problems go into early labor for no known reason. We know, however, that there are certain risk factors which can make women more susceptible to premature labor and birth.
What are the Risk Factors?
Certain conditions, disorders, and lifestyles can lead to premature birth. These include:
Obesity and being underweight
Vaginal infections
Women carrying more than one baby
Severe psychological or emotional stress
Overworking
Jobs or other obligations that may require standing for prolonged hours
Heavy lifting
Smoking
Exposure to secondhand smoke
Abuse of alcohol
Illegal or prescribed drug abuse
Diabetes
Inadequate or no prenatal care
Cervix, uterus, or urinary tract problems
Previous miscarriages or premature births
High blood pressure
Eating disorders
Genetic or autoimmune connective tissue disorders
Preeclampsia
Family history of premature birth
Sexually transmitted diseases or infections
Blood irregularities
Back-to-back pregnancies
Vaginal bleeding
Exposure to toxins
Liver conditions
Kidney disease
Isolation or lack of emotional support
Multiple abortions done previously in first or second trimester
Pregnancy occurring as a result of fertility treatments
Lack of proper and regular prenatal care
Early rupture of the amniotic sac
Improper fetal development or conditions such as spina bifida, Down syndrome, heart and birth defects, etc. discovered through prenatal testing.
Domestic violence, sexual, or other abuse
Low income, which in turn can inhibit proper prenatal care
Teenage pregnancy under 17 years of age
Pregnancy occurring after 35 years of age
Race: For unknown reasons, premature birth arises more often in babies born to mothers of African-American, Hispanic, Alaska Native, and Native American Indian origin.
Is it Okay to Induce Labor and Have my Baby Earlier Than 40 Weeks if I Have No Risk Factors?
Unless your doctor deems having your baby earlier than 39 weeks for a sound medical reason necessary, it's not a good idea to induce labor, even if you know you're going to need a Caesarean section. In some cases, induction is necessary. Some of these reasons are:
Infection of the uterus
Loss or lack of amniotic fluid
Improper fetal growth
Diabetes
High blood pressure threatening mother's or baby's health
Rh blood problem
Separation of the placenta from the uterus
What are the Symptoms of Premature Birth?
If you have not reached your full gestational 40 weeks, you should call your doctor if you experience the following signs:
Your water has broken
The sensation of your baby bearing down or pushing in your pelvic or lower belly area
More than regular vaginal discharge, or discharge that looks mucousy, bloody or watery
Unrelenting dull pain in your lower back
Numerous tightening stomach contractions, either regular or irregular
Stomach cramps unaccompanied by diarrhea or loose stool
Can a Premature Birth be Stopped?
If you are considered high-risk for premature birth, careful monitoring throughout your pregnancy, prescribed bed rest, and possibly medication may be recommended to avoid early delivery. If premature labor still begins despite all efforts, the process usually cannot be reversed for long, so focus is put upon protecting both you and your baby from as many complications as possible, beginning with proximity to a Neo-natal intensive care unit (NICU). Medication may be given both to slow down contractions and to accelerate development of the fetal lungs, which is often the most immediate and pressing premature birth problem.
If you are experiencing preeclampsia, additional drugs may also be used to avoid seizures, and to prevent the possibility of cerebral palsy, other brain disorders, heart problems, and/or lung issues in your baby.
What Else Can I Do to Lower My Risk of Having a Premature Birth?
Whether you are at risk or not, there are always these steps you can take to make the experience an easier and safer one for both you and your baby:
If you are planning to get pregnant in the near future, try to get to or maintain a healthy weight, and get as fit physically as possible.
When you become pregnant, schedule your fist prenatal visit immediately, along with additional and regular follow-ups.
Provide your doctor with a full, honest medical history, including any information you have regarding past family disorders, conditions, and diseases. List any medical problems you have and all medications, vitamins, and supplements you are taking.
Quit smoking, avoid alcohol, and stay away from all social and illegal drugs.
If you already have children, wait at least 18 months before becoming pregnant again.
Decrease any major stresses in your life. If you suffer from emotional or psychological problems, discuss these with your doctor and get treatment before becoming pregnant.
Lower chances of infection and diseases by discussing any possible vaccinations you may need before becoming pregnant.
If you are over 35, make sure your OB/GYN is current and knowledgeable on the special needs and possible risks of pregnancy in women your age.
Why Choose Cherokee Women's Health Specialists to Have My Baby?
Our broad-based practice of highly trained professionals is knowledgeable in every aspect of women's health, including high-risk pregnancies and premature births. Our facility consists of not only obstetricians, gynecologists, midwives, surgeons, nutritionists, medical assistants, nurses, and experts in holistic medicine, but we have three board–certified urogynecologists who are doubly-accredited in OB/GYN and Female Pelvic Medicine and Reconstructive Surgery (FPMRS). This enviable certification, and the rigid training and expertise needed to obtain it, enables these specialists to diagnose and treat any and all medical conditions unique to women. Additionally, our unlimited access to the cutting edge NICU unit at Northside Hospital Cherokee allows us to provide you with as safe and comfortable a pregnancy and subsequent birthing process as possible.
For additional information on premature births or to book an appointment, call 770.720.7733.
Premature Birth Education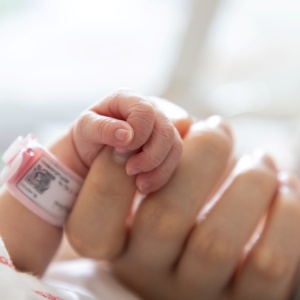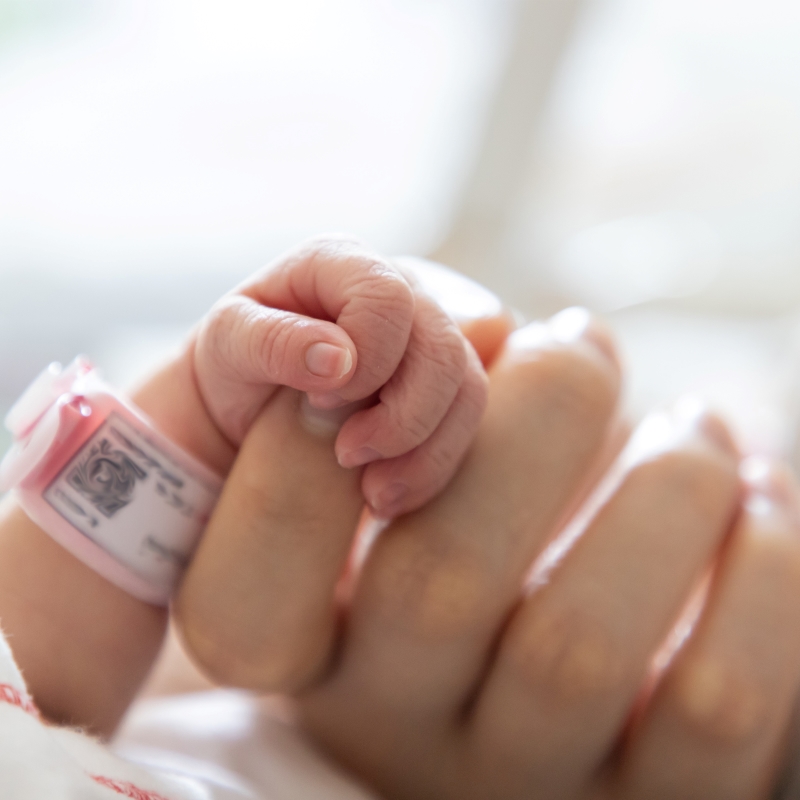 Babies born before 37 full weeks of gestation are considered premature. Disturbing statistics show that, after previous years of decline, ...