Ongoing Partnership with MUST Ministries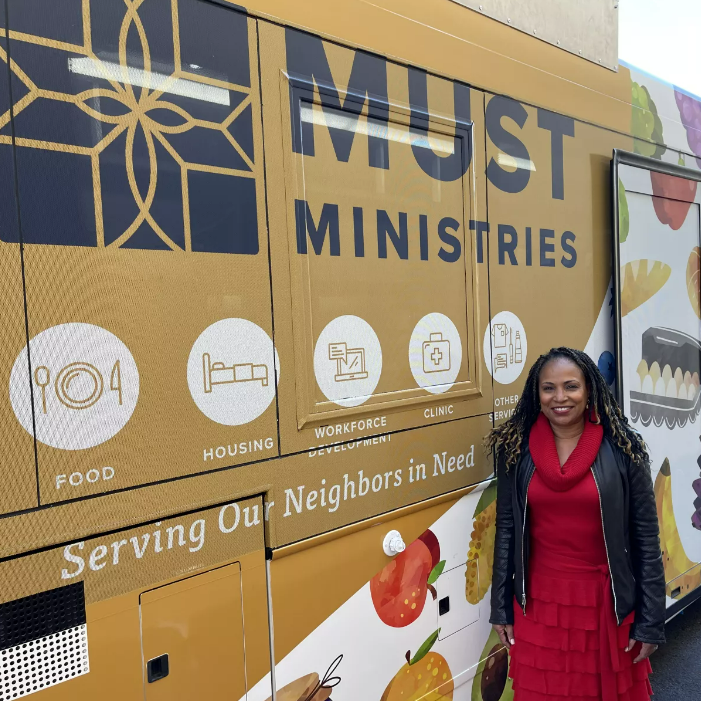 Cherokee Women's Health Specialists, along with patients and staff, have helped donate over 300 boxes of menstrual hygiene products to MUST Ministries since April 2022. By hosting an ongoing drive with all donations going to MUST Ministries, we hope to end period poverty in North Georgia.
All women should have access to menstrual hygiene products, so we make it easy by accepting donations either in person or by using a customized Amazon wish list.
"We appreciate the generosity of our patients and the community for the help of donating so many feminine hygiene products to MUST ministries. We couldn't have made the impact we continue to make without them."

– Dr. James Haley, OB/GYN at Cherokee Women's Health Specialists
In an article published in March 2023 by the Council of State Governments, period poverty refers to the general struggle that people face when they cannot access or afford proper menstrual hygiene products or information about their menstruation. Period poverty impacts mental, physical, and social health. The lack of menstrual products and the stigma around it can cause frequent absences from school, work, and other activities. This results in disruptions to education and creates additional financial strain.
"Feminine hygiene products are very difficult for us to obtain because of the high cost and the general lack of awareness that hygiene products are a critical need. MUST is serving in so many places that need this important toiletry item, including senior citizens with incontinence, young girls coming to our school, neighborhood pantries, and clients who visit our client services pantries.

We are so grateful to Cherokee Women's Health Specialists for their generous donations to MUST Ministries. Without partners like them, MUST could not meet the incredibly high demand."

– Dr. Ike Reighard, President and CEO of MUST Ministries
About MUST Ministries
Founded in 1971, MUST Ministries is the largest safety net for people in poverty in north metro Atlanta. MUST serves 33,000+ people annually in Cherokee County and Cobb County in North Georgia by meeting basic needs for food, shelter, and employment, while also providing the resources and training necessary for employment and long-term self-sufficiency.
MUST brings people of many faiths together to respond to God's challenge to minister to others with compassion and love, without judgment of the beliefs, background, or circumstances of those who serve or are being served.
Cherokee Women's Health Specialists partners with Must Ministries as a monthly sponsor. In addition to sponsorship, the Cherokee Women's Feminine Hygiene campaign is an ongoing continuous effort to help women in the community.
You Can Help Make a Difference!
If you'd like to donate to this important cause, you can purchase menstrual hygiene products directly through our Amazon wish list. 100% of purchases and proceeds go directly to MUST Ministries.