STD/STI Facts: Prevention, Diagnosis and Treatment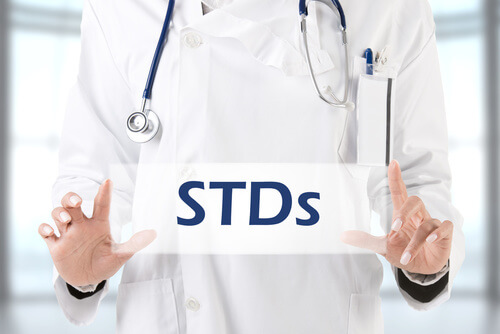 Many people are afraid to ask important questions when it comes to their sexual health. But it's better to be safe than sorry. Separate fact from fiction when it comes to STDs and STIs.
READ STD/STI ARTICLES
Today, we'll walk you through how STDs (sexually transmitted diseases) are spread so you can learn the best ways to treat and prevent them. Ask your doctor to clarify facts on any questions you might have regarding STDs and STIs (sexually transmitted infections).
GET TESTED
Who Can Get STDs?
Anyone who is sexually active can get an STD or an STI. You are considered sexually active if you have vaginal, anal, or oral sex.
More young people have an STD than older adults. Nearly half of everyone under the age of 25 has an STD or STI. This is especially alarming considering this age bracket only makes up for one-quarter of people having sex.
Many STDs and STIs do not have any symptoms. Talk with your partner and get tested together before becoming sexually active.
How to Prevent STD/STIs?
The only way to 100% prevent STDs and STIs is to abstain from sexual activity. However, you can reduce the risk of contracting a sexual disease by using a condom. Even if you are on birth control, you should consider STD protection. While birth control can prevent you from becoming pregnant, it will not aid in the prevention of STDs.
How Are STDs and STIs Diagnosed?
If you think you might have been exposed to an STD, get tested right away. The only way to know for sure is to get tested.
Remember, STD and HIV testing is not always a part of your regular doctor visit. If you're sexually active, don't assume you are STD-free without getting tested.
Testing for STDs is confidential, quick, and easy. For example, you can get tested for HIV with a simple oral cotton swab and know your results in as little as 20-minutes. Other STDs can be tested by a urine test, vaginal swab, or a quick blood test.
What if I Have an STD?
Having an STD isn't the end of the world. All STDs including HIV are treatable. Most are even curable. It's important to be open with your sexual partner. Having an honest conversation before sex (whether it be vaginal, anal, or oral) can help stop the spread of STDs.
While these conversations may seem hard, it's better to have a responsible talk sooner than later. This way, you can both be vigilant in protecting against STD transfer to an uninfected partner.
Concerns About Sexual Health
When it comes to sexual health, it's better to be safe than sorry. If you think you may have been exposed to an STD or STI, see your doctor right away.
Untreated, STDs can lead to serious health problems down the road. Don't be afraid to talk to your doctor about symptoms you may be having.
Still have questions? Don't hesitate to call us at 770.720.7733 or request an appointment online.
STD/STI Education Articles