Pelvic Pain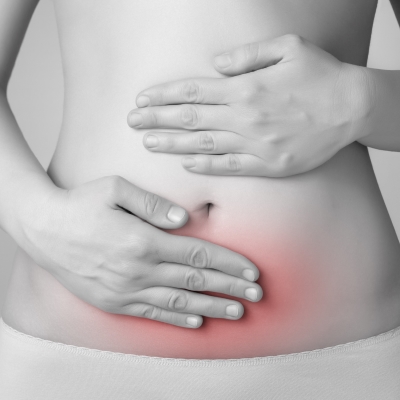 Pelvic pain is considered chronic (long-lasting) if you have been suffering from it for at least six months. The type of pain can vary from woman to woman, varying from a mild ache to an intense, steady pain that makes everyday activities and enjoying life difficult.
READ PELVIC PAIN ARTICLES
Causes of Chronic Pelvic Pain
Chronic pelvic pain can be caused by a variety of conditions. Some of these conditions may not be related to the reproductive organs but to the urinary tract or bowel. Some women have more than one condition that might be the cause of their pain. Conditions that cause chronic pelvic pain include:
Endometriosis
Adenomyosis
Interstitial cystitis
Urinary tract infection
Pelvic congestion syndrome
Irritable bowel syndrome
Uterine fibroids
Pelvic support problems
Vulvodynia
Symptoms of Pelvic Pain
Symptoms of pelvic pain also vary from woman to woman. The following symptoms have been noted when addressing pelvic pain concerns:
Pain that ranges from mild to severe
Pain that ranges from dull to sharp
Severe cramping during periods
Heavy or irregular vaginal bleeding
Pain during sex
Pain when you urinate or have a bowel movement
Endometriosis is the Most Common Cause of Pelvic Pain
The most common cause of pelvic pain is endometriosis. If you found you are experiencing the above symptoms or have similar symptoms, it is a common misconception that all women experience these issues. Pelvic pain can be diagnosed and treated with the help of a highly trained doctor such as board-certified OB/GYN.
During Your Appointment
Before your appointment, try to be as prepared as possible and gather all medical records to bring with you. During the appointment, your doctor will complete a full pelvic exam. He or she will also ask a series of questions to better understand what symptoms you are experiencing. He or she will ask about menstrual cycle history, including number of days, length of cycle and the regularity of your cycle. Here are some other questions to consider before your appointment:
How long have you had pelvic pain?
Where exactly is the pain? Can you identify a specific area?
What is the nature of the pain? Is it slow and steady or does it come on sharp?
How severe is the pain?
What makes the pain worse? What makes it improve?
Have you had this type of pelvic pain in the past?
Treatment Options for Pelvic Pain
Once the cause of your pelvic pain is diagnosed, our experts can decide if your particular problem may require medication, lifestyle changes, physical therapy or surgery to correct the problem. Common treatment options include:
Exercise
Lifestyle modifications
Hormone treatment
In-office treatments
Minimally-invasive surgery
Make an Appointment Today
If any of the symptoms listed above have you concerned, we invite you to contact our office to make an appointment with one of our board-certified OB/GYNs. Our practice has three board-certified specialists in Female Pelvic Medicine and Reconstructive Surgery (FPMRS) who are able to provide our patients with an exceptional level of expertise beyond regular OB/GYN care.
Call us at 770.720.7733 or request an appointment online today at either our Canton or Woodstock locations.
Pelvic Pain Education Articles