Patient Education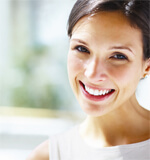 When it comes to taking care of our patients, our physicians and providers know that true health comes not just from surgery and drugs, but from a complex set of factors in your life. Significant trends in medical research and science demonstrate the connection between a person's emotional and physical state. This includes a patient's general emotional outlook, their stress level, their environment, and their personal beliefs… all the things which contribute to greater physical health and a sense of well-being.
In treating the patient as a whole person and not simply as a composite of DNA and chemicals, we recognize that science is only beginning to understand the complexity of the human being. We pursue the latest advances in medicine and science with the conviction that this enhances our understanding of the related sources of good health.
Request a Consultation
Recent Posts
Categories
Testimonials
"I truly love Cherokee Women's Health. The staff is very patient and understanding. The providers are wonderful and very thorough! I couldn't ask for a better group of caring people."
– Emily E.
Read more testimonials: