Liposuction and Liposculpture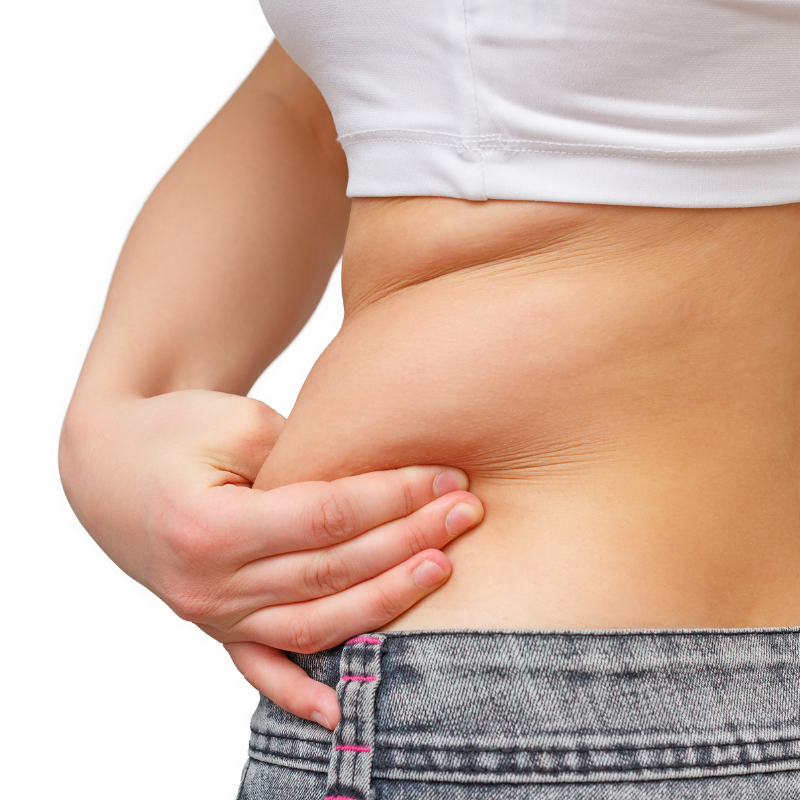 Liposuction and liposculpture have become popular choices to get rid of unwanted fat and to achieve a slim, trim body when all other attempts have failed. Genetics, including how weight is distributed, play a large role in appearance. Sometimes resistant lumps, bumps, and bulges stubbornly remain on hips, thighs, or other areas in spite of your best efforts.
READ LIPOSUCTION ARTICLES
What is Liposuction and How is it Done?
Liposuction is a process of fatty deposit removal from the body via suction. A trained professional makes a small incision over the area marked for extraction, inserts a metal tube called a cannula, and then uses a vacuum method to draw out the fat.
Dr. Michael Litrel discusses liposuction and liposculpture.
What's the Difference Between Liposuction and Liposculpture?
Liposuction removes targeted, concentrated deposits of fat, while liposculpture extracts them with the purpose of attaining a sculpted look, such as a more defined curved waist.
What Parts of the Body is Liposuction Used?
Liposuction is used to most commonly remove fatty deposits from the hips, thighs, breasts, abdomen, calves, knees, upper arms, ankles and beneath the chin.
Is There More Than One Kind of Liposuction?
There are several techniques-all with significantly less bruising, bleeding and recovery time than earlier methods. These include:
Suction-assisted liposuction (SAL) is the traditional method using anesthesia and aspirating fat via the cannula.
Tumescent liposuction injects a diluted solution of lidocaine, adrenaline, and epinephrine, solidifying the fat to simplify removal, leaving the skin youthful and smooth-looking. The Tumescent method is used when large amounts of fat need to be excised. Local anesthesia is used, and there is minimal immediate post-operative pain.
Power-assisted liposuction (PAL) uses the cannula to penetrate tissue and remove fat using a rotating motion. There is very little tissue trauma with this technique.
What are the Benefits?
By acquiring your desired shape, the benefits in terms of self-esteem, confidence, and pride in your toned, sculpted appearance are invaluable. These procedures, which can be done right in our facility, can rid you of the unsightly bumps and ridges when other efforts have failed. Visible imperfections, whether small or dramatic, disappear along with any low self-image you may have previously had.
Are the Effects Permanent?
As long as there is no significant weight gain in your future, the fat removed through liposuction is permanently gone.
Can Anyone Receive Liposuction?
Most women can undergo liposuction, but you may be refused treatment if you:
Are extremely obese or overweight
Suffer from depression and taking antidepressants
Have excessive stretch marks
Have a connective skin disease or significant scarring
Are using Accutane or have used it within the last 6 months
Suffer from lung, heart, endocrine, vascular or circulation problems
Suffer from Lupus erythematous, Diabetes, high blood pressure (hypertension)
Have a blood clotting disorder.
What Are Risks and Safety Surrounding Liposuction?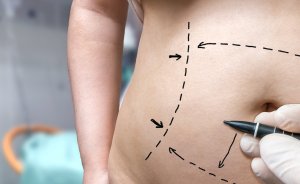 As with any surgery, there are always risks. Liposuction is no exception. Potential risks and complications can include: bruising, numbness, swelling, scarring, infection and/or fluid buildup at the surgical site, loose skin in patients with poor elasticity, uneven contours, anesthesia intolerance, and pigmentation changes to the skin.
Post-surgical complications, except for mild ones, are rare and may be the result of pre-existing or undisclosed health problems. Problems are more likely to occur when multiple cosmetic procedures are combined with liposuction, or when an excessive amount of fat is removed at once. Liposuction has improved tremendously in the last few years and is usually safe, effective, and problem free when performed by a skilled and licensed professional.
Who Should Perform Liposuction?
Though the incision is small, it is still invasive, and thus considered 'surgery.' It's important to be selective when choosing an experienced surgeon for your procedure. Cherokee Women's Health offers board-certified experienced surgeons who are experts in all stages of women's health care.
What is the Recovery Time?
Most patients resume full activity within a few days.
What Precautions Should I Take After Liposuction?
First and foremost, it is recommended you do not drive yourself home. You should rest for at least 18 hours postoperatively. Avoid excessive activity for 2 to 4 days, then start your normal routine slowly. Drink large amounts of fluids to prevent dehydration. There will probably be some bruising, pain, fluid leakage, itching and swelling for about 48 hours.
You may be given antibiotics to avoid infection and be advised to wear a compression garment for about 7-10 days. Wear this as directed and change the accompanying absorbent pads until all drainage has stopped. If you are sensitive to the sight of blood, prepare yourself, as you will see some in the drainage.
Expect a few days of fatigue and slight dizziness. Rest or lie down if this happens.
Keep the site clean, but avoid baths and hot tubs. Shower instead and do not apply anything like peroxide, ice packs, heat or band-aids to the incision.
Never take aspirin, ibuprofen or non-steroid anti-inflammatories (NSAIDS). Consult your surgeon if bleeding or itching is excessive, you develop a fever, the drainage becomes malodorous, or you begin to vomit profusely. Any additional instructions regarding aftercare will be provided upon your discharge-often within hours.
For Liposuction, Trust Cherokee Women's Health Specialists
When you select Cherokee Women's Health Services for your liposuction procedure, you are choosing a practice that cares for women throughout their lives. We form lifelong relationships, helping women lead strong and loving lives. We are dedicated to always putting you–our patient–first.
Our specialists don't only provide obstetric and gynecological care. On staff, we have doubly-accredited physicians holding certification in Female Pelvic Medicine and Reconstructive Surgery (FPMRS). This qualification requires years of study, training and experience to meet the high standards set forth by the American Board of Medical Specialties (ABMS). Additional accreditations of our medical staff include membership in American Academy of Cosmetic Surgery (AACS).
Our FMPRS board-certified surgeons have the qualifications and expertise to perform liposuction, cosmetic and reconstructive surgeries, and have successfully improved the wellness and appearance of countless women.
Call today to schedule a free consultation at 770.720.7733.
Liposuction Articles