Guide for Out of Town Patients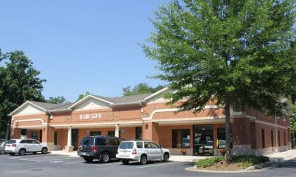 Patients travel from across the country to Canton, GA in north metro Atlanta to have surgery at Cherokee Women's Health Specialists.
We are committed to ensuring your experience with us is safe, comfortable and convenient so we have provided the following information to assist out of town patients with transportation, accommodation and what you can expect before and after your surgery. And because you may have some downtime between your pre-op appointment and your surgery, we've also included links to stores and activities in the Canton area.
Please follow the instructions to prepare for your surgery with our physicians if you live outside the Canton/Atlanta area.
Contact Our Office
The first step for out of town patients is to contact our office to schedule a phone consultation with one of our doctors. If you have photos to provide for the consultation, you'll be given a secure designated e-mail address to send the photos so that your provider can review and understand your surgical needs.
Following your consultation, you'll be contacted by our scheduling team to set up a preoperative examination appointment and your surgical date.
Traveling to Canton
If you are flying to Atlanta, we recommend that you fly into Hartsfield Jackson International Airport, located about one hour from our Canton office. Once you arrive, you may choose from several transportation options. We have provided helpful links for you below.
Car Rental
Shuttle / Limo Services
Uber / Lyft
Your Accommodations
There are many options for lodging near Cherokee Women's Health Specialists.
Find out more to help you with your stay in the area by visiting Cherokee Chamber of Commerce and Visit Woodstock.
Many of the hotels are located near the Outlet Shoppes at Atlanta, Northside Hospital Cherokee, Kennesaw Mountain National Battlefield Park, several restaurants, parks and more.
Your Pre-Op Appointment
Your pre-op appointment will typically take place the day before your surgery. During this appointment, your doctor will examine you, explain again what to expect during your surgery, discuss what your recovery will be like, and answer any questions you may have. Rest assured, you will be able to contact your doctor with any issues or questions before you arrive – and after you depart.
Checking Into Your Hotel After Your Pre-Op Appointment
If you're unable to check-in immediately after your pre-op appointment, we've provided several links to restaurants, shopping and other nearby activities below.
After Your Surgery
We want you to be as comfortable as possible so after your surgery, you will return to your room where you can rest in private. If you have arrived for your surgery alone, a medical assistant will provide transport from our office to the hotel. That evening, our nurse will come by to check on you. The following morning, your doctor and their medical assistant will do a post-op visit to ensure everything is going well and answer any additional questions or concerns you might have.
Canton Restaurants, Shops and Activities
You may want to get out and explore during your downtime so we've provided the following list for your convenience.
Restaurants
A wide range of restaurants are located within a mile or two of your hotel. For upscale dining, Downtown Woodstock is just ten minutes away, featuring award winning restaurants such as Century House, Vingenzo's and Salt Factory Pub. If you prefer to stay even closer to your home away from home, Cracker Barrel is a one-minute walk from the hotel.
Shopping

Target, Kohl's, Belk and Publix are just a few of the stores that are minutes away from Hampton Inn. The Outlet Shoppes at Atlanta is a short 10-minute drive south on I-575, and Downtown Woodstock just beyond offers a pedestrian-friendly downtown district. There you'll find unique galleries and shops nestled among outstanding restaurants, bars and eateries.
Parks and Attractions
Greenprints Trail in downtown Woodstock begins in Woodstock's Sculpture Garden at Elm Street and takes you through tree-lined green space through "Woofstock" Dog Park and beyond to the scenic local Noonday Creek. Elm Street Cultural Arts Village offers award-winning musicals, concerts and local improv talent.
Heritage Park has beautiful, open walking trails and is located just past our office, next to the YMCA.
Tanglewood Farm is a 10-acre petting zoo with more than 150 rare, miniature and heritage breed farm animals in a Wild West Town setting.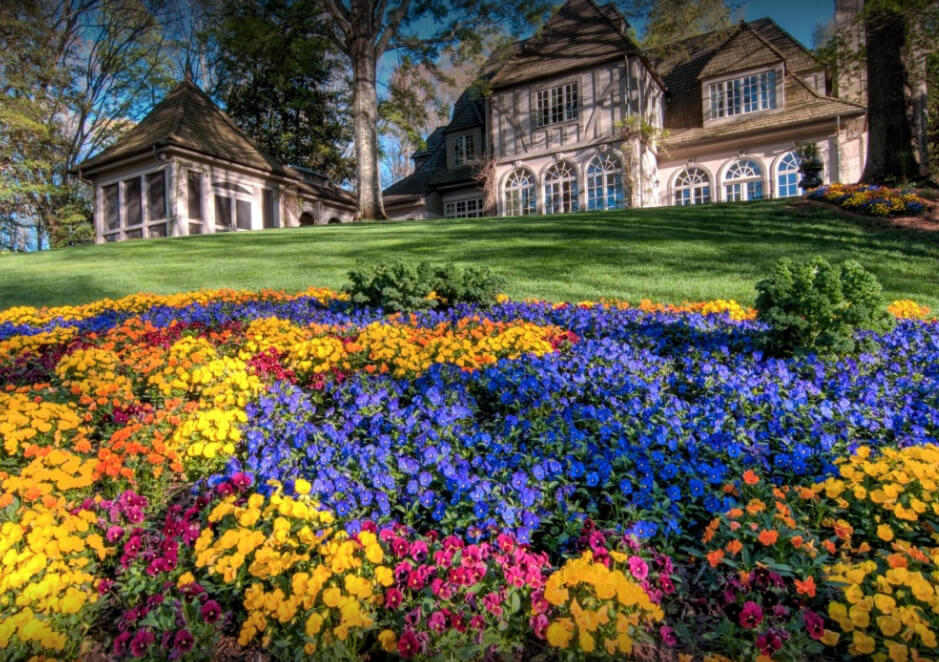 Gibbs Garden is 220 acres of beautifully landscaped gardens surrounded by forest, ponds, streams, waterfalls and bridge crossings. It is located about 30 minutes from Hampton Inn in nearby Ball Ground.
For more activities and information about Canton and the surrounding areas, visit Georgia Tourism and Travel.
Thank you again for choosing Cherokee Women's Health Specialists. Please call us at 770.720.7733 to let us know if there is anything further that we can assist you with.