Ansley Stone, MD
Scroll down to see an interview with Dr. Stone.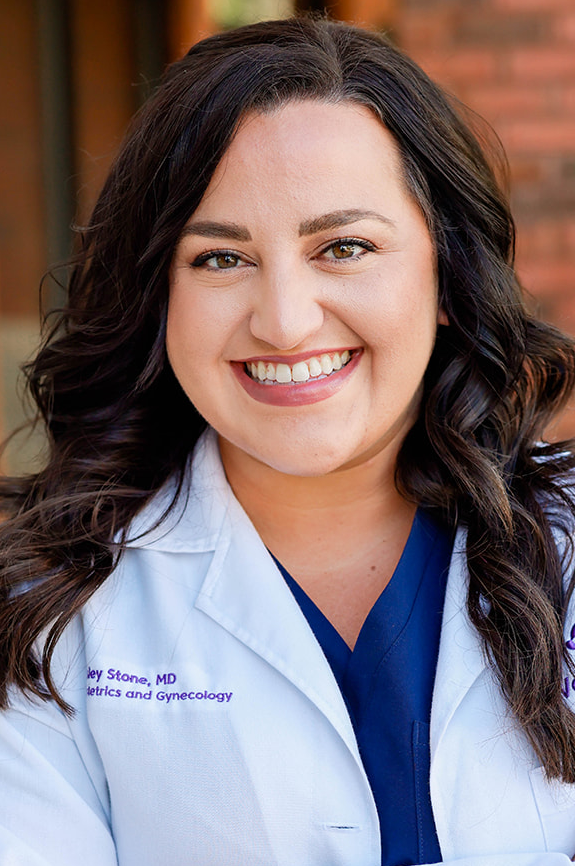 Dr. Ansley Stone is an OB/GYN at Cherokee Women's Health. She enjoys tackling complex medical issues and has a particular interest in helping women with their pregnancies, especially high risk pregnancies. She also enjoys working with women of all ages in all aspects of GYN care.
Dr. Ansley Stone talks about her passions as an OB/GYN and more.
"I enjoy complex medical issues and working with women of all ages."

– Dr. Ansley Stone
A native of Georgia, Dr. Stone grew up in a family of females, all sisters and nieces, and she credits this to first making her aware of the unique medical needs of women.
After receiving her Bachelor of Science in Biology from Kennesaw State University, she went on to obtain her Doctorate of Medicine from Mercer University School of Medicine in Macon, GA.
In her free time, Dr. Stone enjoys traveling, cooking and hiking. She also loves spending time with her two dogs and cat.
Educational Background
Wellstar Kennestone Regional Medical Center
Residency, Department of Obstetrics and Gynecology
Mercer University School of Medicine
Degree: Doctorate of Medicine
Kennesaw State University
Degree: BS, Biology, Spanish Language and Culture Minor, Cum Laude