Mommy Testimonials
We truly have the best patients and we love sharing their experiences. Following are testimonials from just a handful of our happy mommies after giving birth to their beautiful babies.
Erin's OB Testimonial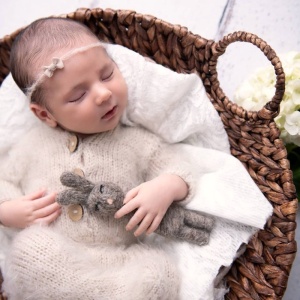 "There are no words that can describe how amazing this practice is! I've seen most of the providers here (mostly during my recent pregnancy), and they are all phenomenal!!
Dr. Z was there when I delivered, and she made our experience more special than we could have hoped for! After suffering through 2 losses at another practice with staff who weren't compassionate, it was the team at this practice who helped me get through my pregnancy with faith, confidence, and happiness!!
I cannot thank everyone enough for the extraordinary care they provide!! I look forward to continuing on receiving my care here for as long as I am able!!!"
---
Hannah's OB Testimonial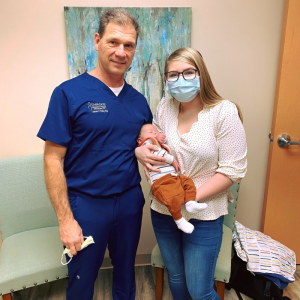 "Dr. Haley was a great doctor to have throughout my pregnancy and delivery! Any questions I had, he answered thoroughly. No question was a dumb question. I'm very lucky he was the on-call doctor the night of my delivery! Thank you!!"
---
Katie's OB Testimonial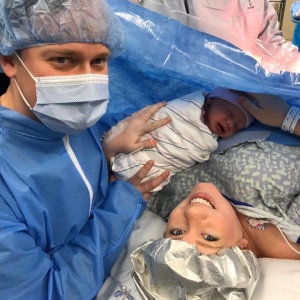 "Under Dr. Gandhi's care, I always felt supported, heard, informed, and in control! The entire CWHS staff was awesome to work with during my pregnancy from the front desk and scheduling staff to the ladies in the billing department to the nurses and technicians we worked with and, of course, all of the doctors I had the privilege of seeing throughout those 9 months. Getting to experience the joy of pregnancy was such a blessing, but you made that amazing experience even better for us! Thank you, thank you, thank you!!"
---
Brittany's OB Testimonial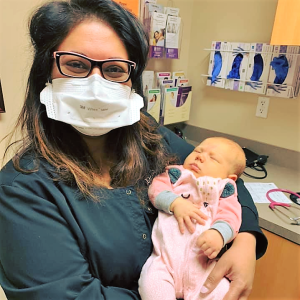 "I LOVE Cherokee Women's!!! I've been with them for 9 years, and they delivered both of my children. I also have infertility issues which they were amazing with and helped me get pregnant and stay pregnant!! Dr. Gandhi is the sweetest and best! She delivered my daughter on January 22 and was the best labor coach! I just had my check-up, and she was so excited to hold her again and even started crying when she held her."
---
Kaylea's OB Testimonial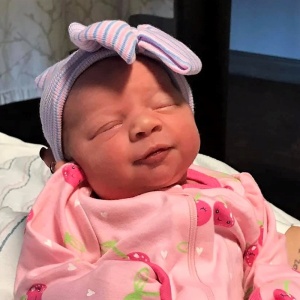 "I loved seeing everyone at Cherokee Women's but Dr. Z was the one to deliver our sweet Madison! She was amazing and helped every step of the way! She was very caring!"
---
Lisa's OB Testimonial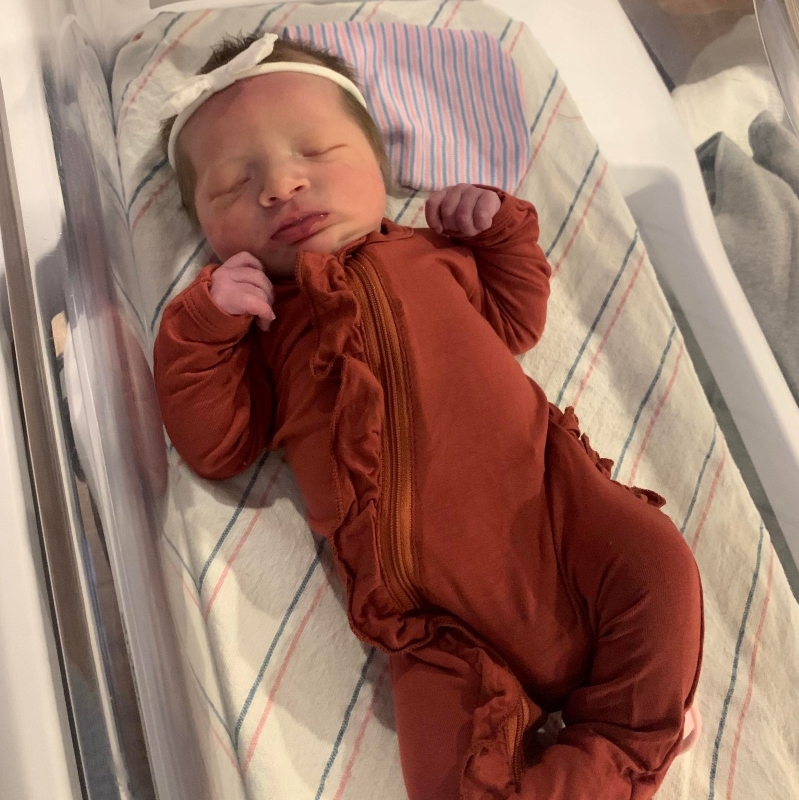 "I had the best experience at Cherokee Women's, we just gave birth to our beautiful daughter on 3/3/22. We were induced, and Dr. Z was on call that night. It was by far such a better experience than my first when I had a different doctor's office, from the check-in to the nurses to Dr. Z, such a different experience.
They gave me the best options for pain management upfront, which ensured I was comfortable during this whole experience. This was important to me, and they listened and gave me the best options. Dr. Z truly knew her stuff and had my baby girl out within 12 hours! My first induction was over 36 hours and very painful. I was amazed at how quickly Dr. Z got results.
Everyone was so supportive and encouraging. I love the staff so much for the experience they gave me during my daughter's birth. I can't even express how happy I am that I had everyone I did that night. Thank you, doctors and staff, at Northside and Cherokee Women's Health! Thank you, Dr. Z, for giving me that experience because this will forever be a memory I will cherish."
---
Jess's OB Testimonial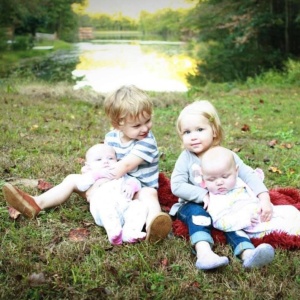 "Our family is so thankful for Dr. Haley! He delivered my twin girls five months ago! He is very thorough, very honest, and we wouldn't go anywhere else."
---
Jessica's OB Testimonial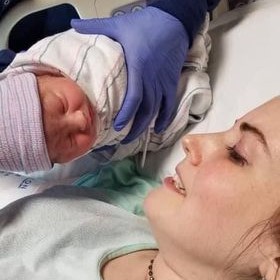 "After going through high dose chemotherapy for my bone marrow transplant in 2015, I was very surprised to find out I was pregnant in 2019. I had a very rough pregnancy. I was sick all the time and dealing with unknown stomach problems. I was going to the hospital at 26 weeks already having contractions.
Through it all, Dr. Gandhi was such an amazing cheerleader. She and the medical staff at Northside Cherokee did everything they could to keep my baby in me longer, and we made it to week 33. On October 17, 2019, I was 6 cm dilated at 9 pm and had him at 9:35 pm! I didn't even have time for the epidural! Dr. Gandhi was an amazing motivator. Many times I felt like I couldn't push hard enough, but she kept urging me on! I had Ethan Isaac naturally, and he surprisingly weighed 5 lbs.,1 oz! He was in the NICU for 2 1/2 weeks, and he still is a very impatient toddler now. But, his dad and I have never been more in love! Ethan is a healthy and very active little boy! Everyone at Cherokee Women's has treated me so well! I have found my lifetime gynecologist!"
---
Brooklyn's OB Testimonial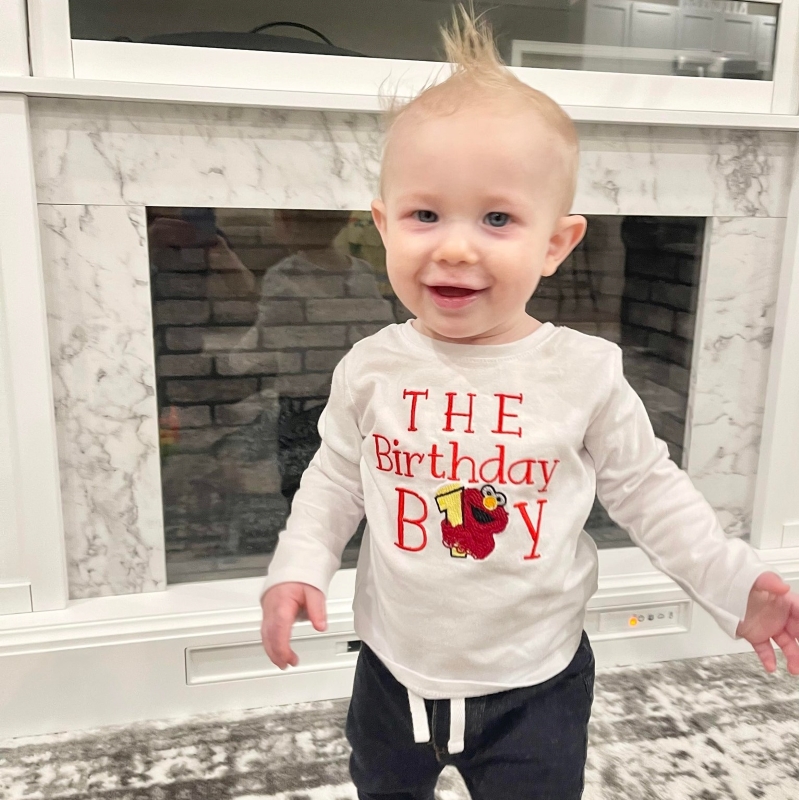 "I had an emergency C-Section done by Dr. Haley at Northside Hospital last year and he did such an amazing job!!! He delivered my baby boy! Brock is now 1 year old today! I'm so blessed that I chose Cherokee Women's Health to be my OB/GYN office!"
---
Aurelia's OB Testimonial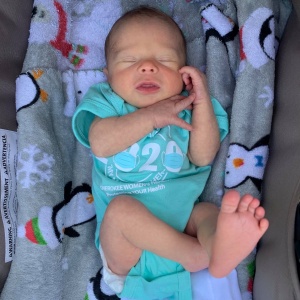 "Throughout the entirety of my pregnancy, I received the best care and utmost respect from everyone at Cherokee Women's Health. My pregnancy went very well up until 36 weeks. I then started having some high blood pressure issues and was recommended to be induced at 37 weeks. My feet were literal potatoes, so I was excited to see an end in sight. My induction process was quite lengthy due to my lack of dilation."
---
Amanda's OB Testimonial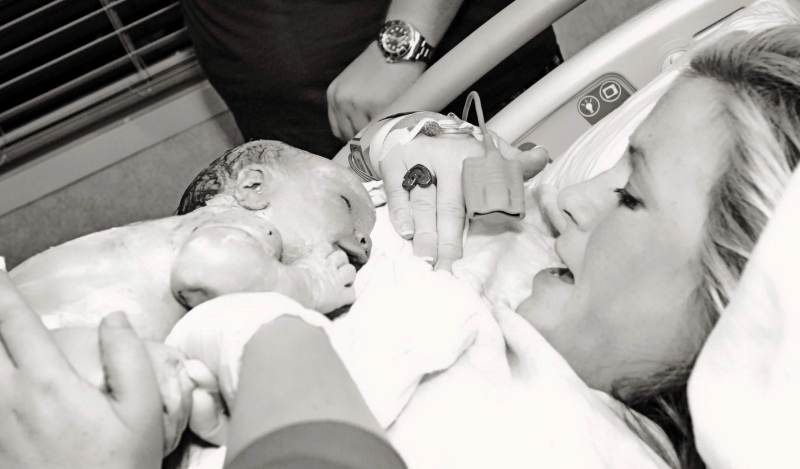 "The labor was agonizing and tiring but Dr. Gandhi stayed with me through the entire thing. From then on I considered her not only my doctor but a friend. Since then she has seen me through two miscarriages —with lots of testing to find out the reason — a long second pregnancy full of both worry and pure joy, and the amazing pain-free birth of my second son Jaxon Luke Parker."
---
Taylor's OB Testimonial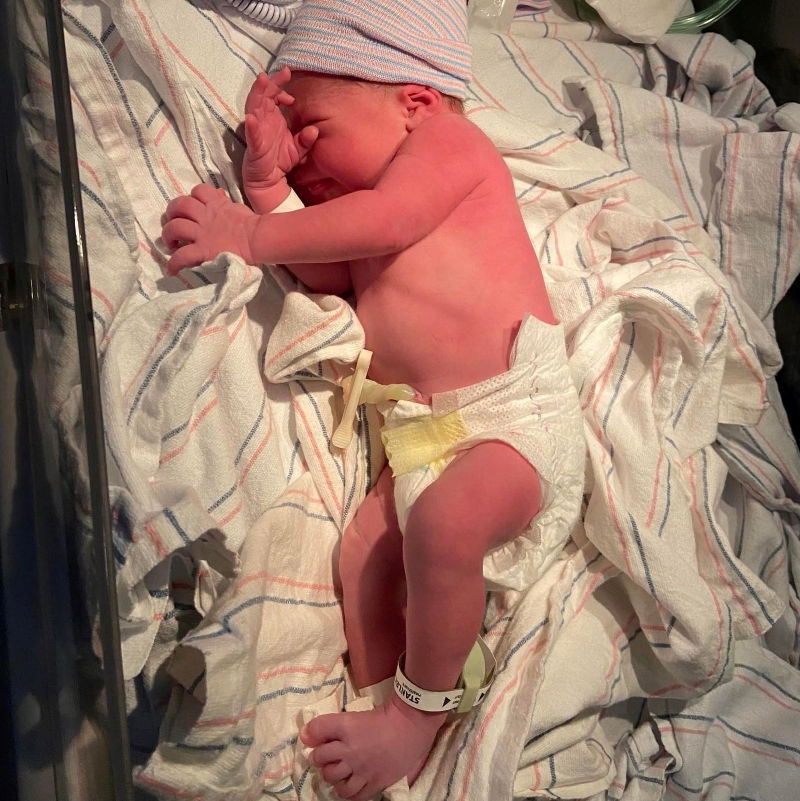 "After my 38-week appointment with Dr. Z, I started having contractions in the car on the way home. I wasn't sure if they were contractions or gas at that point, but the pain kept getting worse and worse! I made it home, and my fiancé immediately drove me to the hospital. Once at the hospital, CNM Susan Fischels, checked me out and gave me something for the pain. Since I wasn't dilated enough, I was sent home and tried to rest.
Later that night, the pain grew more, and the on-call nurse at Cherokee Women's Health advised me to head back to the hospital. I was 6cm dilated then, and everything started happening quickly! I received the epidural and IV for fluids, and before I knew it, I was 8cm, and Susan Fischels broke my water. One hour later, I was 9.5 cm dilated, and I started pushing!"
---
Lani's OB Testimonial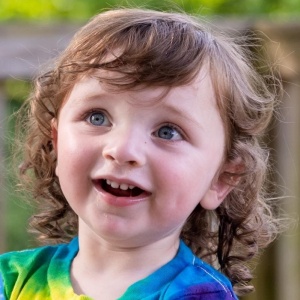 "This is Nash Bruner, born 8/2/20, right in the middle of the pandemic. Without Dr. Gandhi he wouldn't be here today. We truly love her, and both he and his older brother are here because of the care she gave us. She is amazing, and was there for us, through it all, the joys and sorrows. Nash is a free spirit. He does life on his own terms. He is as sassy as he is sweet. He's helped open my heart back up and allowed me to grieve while still loving him."
---
Katie's OB Testimonial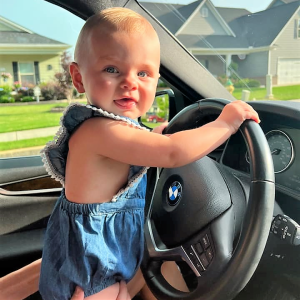 "Susan Fischels delivered my baby almost one year ago now! She was absolutely wonderful!!! So thankful for her!"
---
Alexandra's OB Testimonial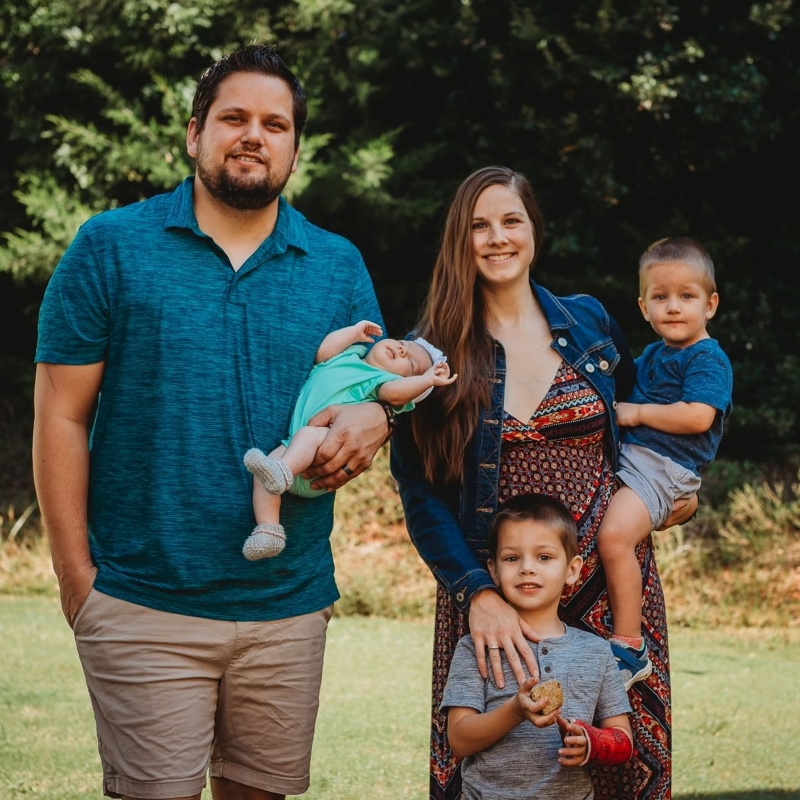 "I feel like my fault is that I tell myself to just push through it it'll be okay. But, I would say to other mamas, don't be afraid to ask for help. Don't be afraid to admit you know when you can't do it all.
Also, hydration is key. Staying hydrated is something I struggled with. I had dehydration and had to get IV therapy with my first pregnancy. I feel like women and moms have this pressure to do it all, but it's okay to ask for help and admit when you're overwhelmed. You can't do it all, and that is okay!"
---
April's OB Testimonial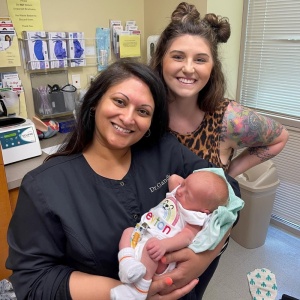 "I wanted to share my sweet rainbow baby following my 33 weeks loss, delivered by Dr. Gandhi at 36 weeks. He is our little miracle baby! I couldn't have done it without her and everyone at Cherokee Women's."
---
Maci's OB Reunion Pic with Dr. Gandhi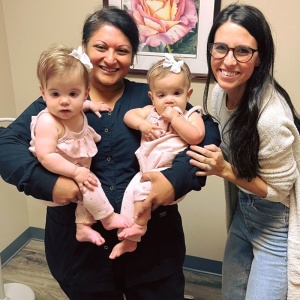 Dr. Gandhi was so happy to be reunited with patient Maci and her sweet 10-month-old twin girls! – Cherokee Women's Health
---
Gayatri's OB Reunion Pic with Dr. Gandhi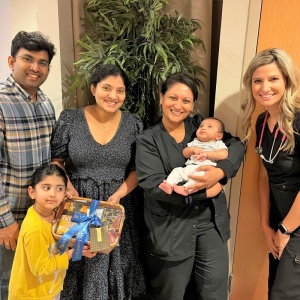 We have the best patients ever! Thank you, Gayatri and family for the thoughtful gift for Dr. Gandhi (and for bringing your sweet newborn boy to visit). So thoughtful! – Cherokee Women's Health
---
Alyssa's OB Testimonial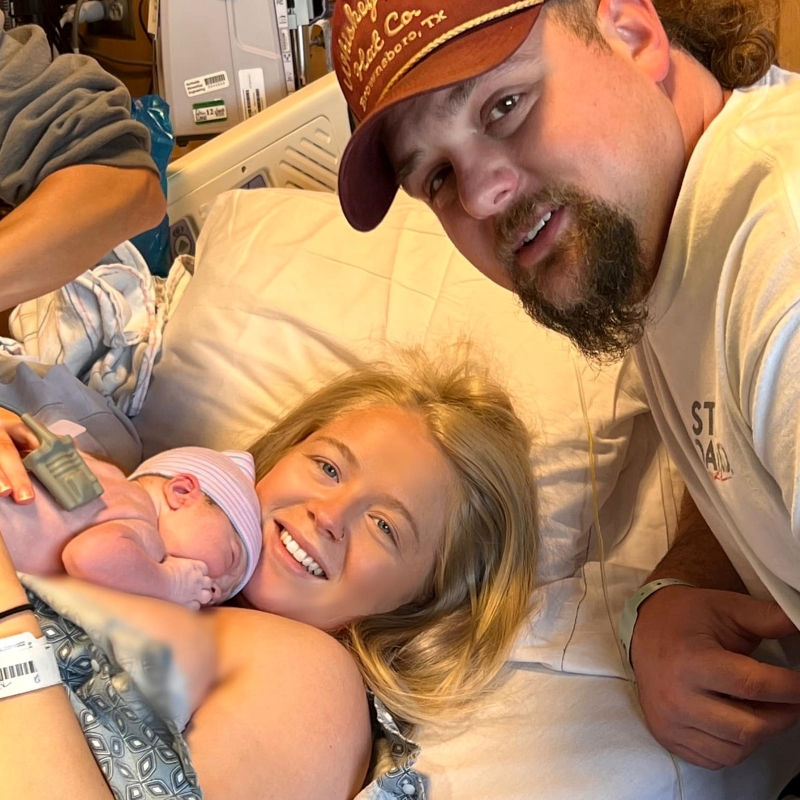 "Having Dr. Z there to deliver was such a blessing. She did not leave my side the entire time and encouraged me so much during delivery. She gave me the option of a vacuum-assisted delivery after pushing for what felt like forever and was able to deliver my baby safely. It really was a special moment for me to have her there. She took such great care of me the entire time!"
---
Alyssa's OB Testimonial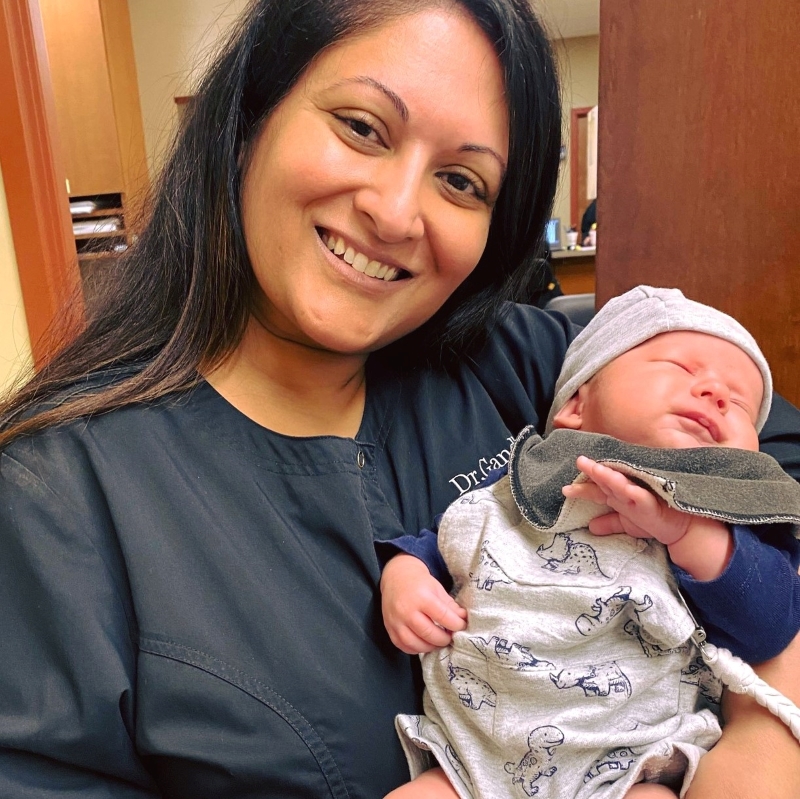 "Dr. Gandhi has been my doctor since 2020 when I had a horrible miscarriage. Having this picture of her and our rainbow baby Elliot, is so special. She's a fabulous doctor!"
---
Baby Lincoln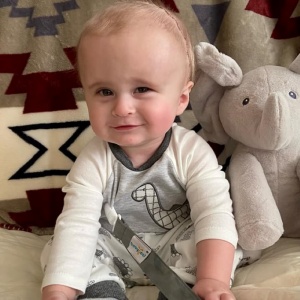 Sweet Lincoln was delivered by Dr. McLeod in June 2021. Look at him now! It's an honor and true joy delivering babies every day, and we love when patients send us updates on their little ones! Thank you, Katie, for sharing and trusting us with your care throughout your pregnancy journey. – Cherokee Women's Health