James Haley, MD, FACOG, FPMRS
Scroll down to see an interview with Dr. Haley.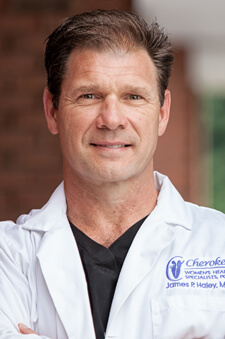 Dr. Haley loves a challenge, which is why he's so passionate about helping women solve their female health problems. A urogynecological and female reconstructive surgeon, Dr. James Haley is double board-certified in the subspecialty Female Pelvic Medicine and Reconstructive Surgery and in Obstetrics and Gynecology.
"I've been a patient for many years and Dr. Haley has taken very good care of me. I've had multiple issues, including a complicated surgery to repair my bladder. The recovery was way better than I expected, and I've been super pleased with how I feel and how it looks."
"Dr. Haley listened, did extensive testing, and got to the root of the problems. My pain is darn near nonexistent thanks to Dr. Haley."
"My experience with Dr. Haley was amazing. He was very gracious in answering all questions my husband and I had regarding the procedure. I experienced no pain after my surgery, which in my opinion is an indication of an awesome surgeon."
Dr. Haley shares why he chose to become an OB/GYN and surgeon.
"I thrive in challenging situations so when a woman comes to me with a complex medical issue, I will do everything in my power to find a solution. Determining the root cause of a medical problem isn't always easy but that's where I believe I truly excel."

– Dr. James Haley
Dr. James Haley has been in private practice in the North Georgia area since 1993. He is also a nationwide medical consultant for various firms, offering his expert medical opinion on OB/GYN and Female Pelvic Reconstruction cases.
Originally from Louisiana, Dr. Haley received his medical training from Louisiana State University, Louisiana State University School of Medicine, and his Obstetrics and Gynecology training at Alton Ochsner Hospital in New Orleans.
When Dr. Haley's not practicing medicine, he participates in various athletic competitions, such as the Ironman, triathlons and challenging obstacle races. He is also active in his church, volunteers in the community and enjoys spending time with his wife and two children.
Areas of Expertise
Urinary incontinence or bladder problems
Pelvic organ prolapse treatment
PCOS management
Menopause management, including hormone replacement therapy (HRT) and bioidenticals
Pelvic pain and endometriosis treatment
Areas of Expertise – Surgical
Advanced female pelvic reconstruction surgery
Pelvic organ prolapse surgery
Advanced cosmetic vaginal surgery
Vaginal rejuvenation
Vaginoplasty
Childbirth injury including anal sphincter injury
Vaginal, perineal and labial distortion
Perineoplasty
Surgical corrections for women with prior surgery for prolapse or vaginal rejuvenation
Bladder sling surgery
Posterior repair (rectocele)
Paravaginal repair (cystocele)
Mesh complications or mesh removal surgery
---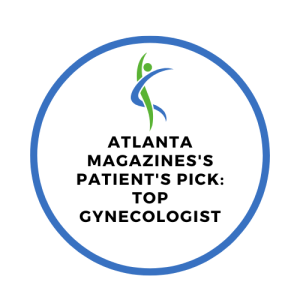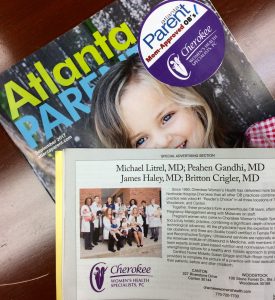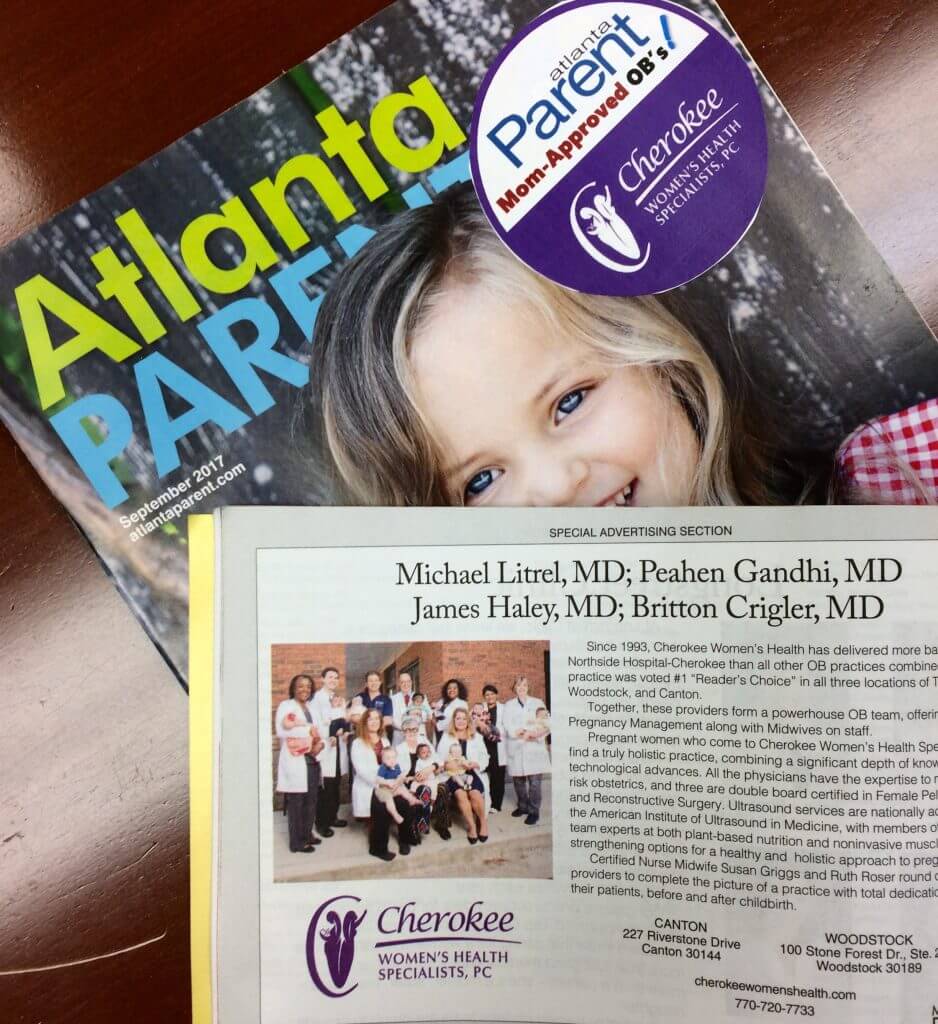 ---
Educational Background
Louisiana State University, New Orleans, Louisiana
Louisiana State University School of Medicine, New Orleans, Louisiana
OB/GYN Ochsner Hospital, New Orleans, Louisiana
Board Certifications
Female Pelvic Medicine and Reconstructive Surgery
American Board of Obstetrics and Gynecology
National Board of Medical Examiners
Hospital Appointments
Northside Hospital Cherokee, Canton, Georgia
Licensure
State of Georgia
Languages
English