Adolescent Gynecology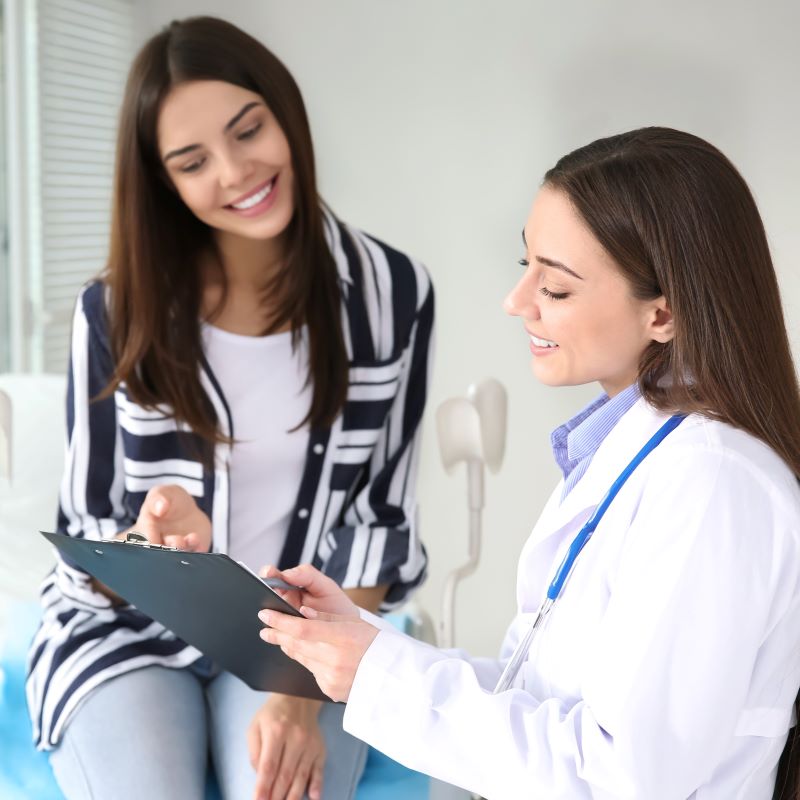 Adolescent gynecology (Teen GYN) is an important area of medicine that deals with the reproductive health of teenage girls. This field of medicine is concerned with the diagnosis, treatment, and prevention of conditions that affect the female reproductive system in young girls and teenagers.
READ TEEN GYN ARTICLES
During puberty, girls undergo significant physical and hormonal changes that affect their reproductive health. Adolescent gynecologists are specially trained to provide care and support to teenage girls as they navigate these changes and address any issues that may arise.
Educating Girls About Their Reproductive Health
One of the most important aspects of adolescent gynecology is education. Adolescent gynecologists play a critical role in educating teenage girls about their reproductive health, including menstruation, contraception, sexually transmitted infections (STIs), and healthy sexual practices. This education is crucial for helping teenagers make informed decisions about their health and reducing their risk of unwanted pregnancy and STIs.
Managing Menstrual Disorders
Another important aspect of adolescent gynecology is the management of menstrual disorders. Many teenage girls experience irregular periods, heavy bleeding, painful periods, or other menstrual issues. Adolescent GYNs can diagnose and treat these conditions, providing relief and improving quality of life for their patients.
Contraception Information
Adolescent gynecologists also play a key role in providing contraception to teenage girls. They can help girls choose the best form of birth control based on their individual needs and preferences. They can also provide counseling and support to help girls use their chosen method of contraception correctly and consistently.
STI Education and Treatment
Sexually transmitted infections (STIs) are a significant concern for sexually active teenagers. Adolescent gynecologists can provide testing, diagnosis, and treatment for STIs, as well as counseling and education to help prevent future infections. They can also provide guidance on healthy sexual practices, including safe sex and communication with partners.
Adolescent Pregnancy
Finally, adolescent gynecologists can provide care and support for teenage girls who are experiencing pregnancy. They can provide prenatal care, counseling, and education to help ensure a healthy pregnancy and delivery. They can also provide guidance and support for teenage mothers as they navigate the challenges of parenthood.
Girls Should Get Established with a Gynecologist Early for Proper Education and Treatment
As teenage girls navigate the physical and hormonal changes of puberty, they need the support and expertise of adolescent gynecologists to help them stay healthy and make informed decisions about their reproductive health.
Our experienced and compassionate gynecologists are here to help young girls through every stage of their life. Call us today at 770.720.7733 or simply request an appointment online at either our Canton or Woodstock locations.
Teen GYN Articles