Should You Use a Midwife?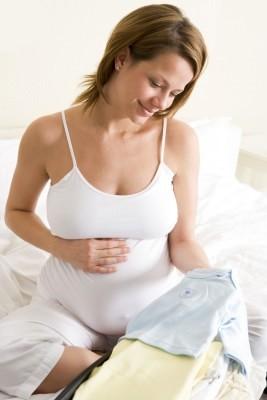 Cherokee Women's Health offers our patients the choice of working with a certified nurse midwife or an obstetrician. It's a personal choice that should not be taken lightly, nor should you feel any pressure to choose one over the other. When considering your choices, keep in mind your expectations, personal beliefs and healthcare needs.
Nurse Midwifery Training
Nurse midwifery is commonly practiced across the United States. CNMs are registered nurses; many complete a Master's degree in Midwifery which includes clinical training. In order to become licensed by the American College of Midwife Nurses, practitioners must first pass the American Midwifery Certification Exam. If you choose to work with a CNM, you can be confident that he or she has been trained to identify conditions that require the attention of an OB.
Your Relationship with Your Midwife
Your CNM will work with a physician throughout your pregnancy. In addition to being present at the delivery of your baby, CNMs can provide annual gynecological exams, prenatal and postpartum care. They advise on screenings, diagnostic testing, vaccines and order blood work. Midwifery as a practice places a great deal of emphasis of your psychological well-being, education and guidance throughout the entire duration of your pregnancy.
Many women who chose to work with a CNM do so because they would like to experience a natural birth. Your CNM will train and guide you throughout your pregnancy so you can go into delivery feeling empowered and prepared. Midwifery as a practice endorses natural methods of coping with the pain associated with childbirth. This includes breathing techniques, visualization, relaxation techniques and various body movements and positions.
LEARN MORE ABOUT MIDWIFE SERVICES
Pain Control
Not every CNM is against the use of pain medication. It is best to discuss your preferences when you have your first preconception appointment to ensure that you and your CNM agree on your preferred pain management methods. If you are delivering your baby in a hospital, OB-GYNs and CNMs can administer pharmaceuticals as well as order an epidural for a patient; however, an epidural must be administered by an obstetric anesthesiologist.
We're Here to Support You
As a mom-to-be, it's important that your beliefs and preferences are addressed so that you feel comfortable and confident throughout your pregnancy. At Cherokee Women's Health Specialists, our entire team is here to support you through pregnancy, and beyond.
For more information about choosing a certified nurse midwife, please call us today at 770.720.7733 or request an appointment online.