Clitoral Hood Reduction
Clitoral hood reduction, also known as clitoral unhooding, clitoral hoodectomy, or clitoridotomy is a cosmetic surgical procedure which reduces the excess skin (prepuce) that covers the clitoris.
REQUEST A FREE CONSULTATION
The technique not only enhances the visual appearance of a woman's pubic area, but it also serves to improve sexual pleasure by making the clitoris more accessible. As the name implies, the clitoral hood conceals the clitoris nestled inside, similar to an uncircumcised penis where the foreskin sheathes the head in its non-erect state.
READ CLITORAL HOOD REDUCTION ARTICLES
What is a Clitoris?
Before launching into a description of the surgery itself, it may be of interest to understand the function, location, and description of the female clitoris.
The clitoris is a woman's primary and most complex erogenous zone. The head (glans) of this tiny body part is estimated to have more than eight thousand sensory nerve endings – twice as many as the glans of a penis. Though its sensitivity and size can differ from female to female, it normally resembles a pea or small pearl. When aroused by oral or manual stimulation, the clitoris becomes engorged much the same way the male penis does, thus enabling a woman to achieve orgasm.
In order to more easily picture the location of the clitoris, simply imagine the nude frontal view of your pubic area. What you are looking at in your lower region is called the vulva. The cushioned ridge you feel beginning halfway down from your navel is the mons veneris. As you continue to move downwards, it separates into two cheek-like mounds that are separated by a vertical opening with lip-like tissue. Those lips are called the labia majora.
Download your FREE Vaginal Rejuvenation eBook to learn more.

By gently pulling apart the labia majora, you will expose two more inner lip-like flaps of tissue on the left and right. These are labia minora. At the base of the labia minora, leading up to the anal opening, there is a small bony ridge called a perineum. At the upper tip of the labia minora, that small tube-like protrusion is the clitoral hood. Peeking out through, or hiding inside the opening of that hood is the tip of the clitoris.
The entire clitoris itself is about 4 inches long, but, as explained earlier, the head – or glans, is small, roughly the size of an eraser on the end of a pencil, and it is extremely sensitive to touch.
Why Would a Woman Need a Clitoral Hood Reduction?
Because the size, shape and thickness of the clitoral hood differs from woman to woman, this procedure is not always done for medical reasons alone. It can also be done for aesthetic purposes to give the vulva a neater, trimmer look.
In some cases, the clitoral hood may be extremely large, inhibiting access to the clitoris, thereby preventing the achievement of sexual gratification. A thick or large hood may also cause friction against clothing which can lead to soreness, redness or inflammation.
Often, a woman with an enlarged hood may also have large labial lips that protrude in a manner she may find unsightly. Both the clitoral hood and the labia, if quite prominent, can sometimes create obvious bulges that can be seen outlined against close-fitting outerwear. Women may opt to cosmetically correct prominent labia through a procedure called labiaplasty at the same time as they undergo a clitoral hood reduction.
SIGN UP FOR A LIMITED SERIES ON VAGINAL REJUVENATION!
What Can Be Expected During and After the Procedure?
Clitoral hood reduction surgery is normally done as an outpatient procedure under local or general anesthesia. A specialized laser and surgical instruments remove a predetermined amount of superfluous hood tissue, insuring that accessibility and stimulation to the clitoris is no longer restricted. The clitoral head is not modified in any way. Only the hood is altered. At this time, if the patient so chooses, the surgeon may perform additional procedures to the genitalia, such as vaginal tightening, hymenoplasty or vaginoplasty.
Clitoral hood reduction is microsurgery. The procedure, after complete healing, will leave no scars. Tiny, barely visible incisions will be concealed in the folds of tissue around the surgical area.
There will be some numbness experienced after surgery, but this will subside. The numbness is in no way indicative of nerve or any other damage. In fact, after the effect wears off, sensitivity to the clitoris will be heightened due to easier access to it.
The entire procedure will take approximately an hour depending on what needs to be done.
Aftercare and Recovery
The area will be tender and inflamed, but rest and application of ice will help, along with over-the-counter pain relievers. After about two or three days, the patient will be able to return to work. Recovery times vary depending on the extent of the surgery. The patient will be cautioned not to engage in sexual intercourse during that time in order to avoid complications. Strenuous activities such as horseback or bicycle riding, running, and heavy lifting should also be avoided during this time. Special care to keep the area clean is important in order to avoid any possibility of infection.
What Are the Complications?
Complications are rare. However, your doctor should be contacted if there are any of the following problems:
Intense pain or discomfort

Inflammation or numbness after several days

Any foul odor or unusual discharge

Excessive bleeding
REQUEST MORE INFORMATION
Facts Regarding the Clitoris
The size and shape of the full clitoris was not revealed until 1998. Until that time, even though physicians knew of its existence, it was either eliminated from anatomy publications that previously mentioned it briefly, or it was ignored altogether. A 3D sonography image was not available until 2009. Throughout history, the importance of the clitoris to a woman's sexual pleasure has either been disputed or dismissed altogether. In fact, in the 1500's, the presence of the clitoris in women was used as irrefutable proof of witchcraft, and was referred to as the 'devil's teat'. Perhaps the clitoris snuggled deep within the camouflage of a thick clitoral hood back then saved many a woman from imminent death.
Cherokee Women's Health Can Help
Genital surgery or any type of vaginal rejuvenation procedure, whether for physical, aesthetic or psychological reasons, is an intimate and important decision. Our highly qualified doctors are here to frankly and openly discuss whether this procedure is right for you. Our surgeons Drs. Haley, Gandhi and Litrel are doubly accredited urogynecologists, holding certification in Female Pelvic Medicine and Reconstructive Surgery (FPMRS). They were among the first to receive this special recognition by the American Board of Medical Specialties (ABMS), qualifying them to diagnose and treat any and all disorders pertaining to your feminine health.
We are here to guide and advise you without judgement, bias or preconception. The more confident and comfortable a woman is with her body, the more pleasurable and satisfying her intimate life will be. We are here to provide the help and advice to make that happen.
To make an appointment with one of our doctors, call 770.721.6060 or make an appointment online.
Clitoral Hood Reduction Articles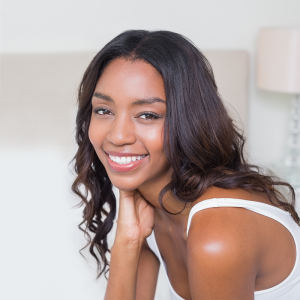 "Tightening my vagina changed my life. Sex after three children was never the same, but after vaginal rejuvenation and labiaplasty ...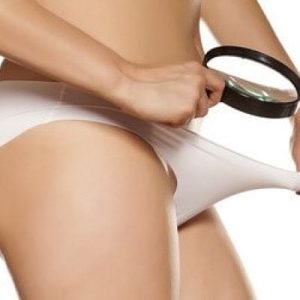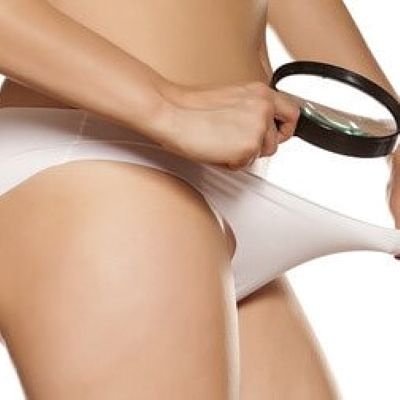 Physical imperfections are usually visible to the naked eye. Flaws can range from minimal irregularities such as a receding hairline ...