Premature Births on the Rise in Georgia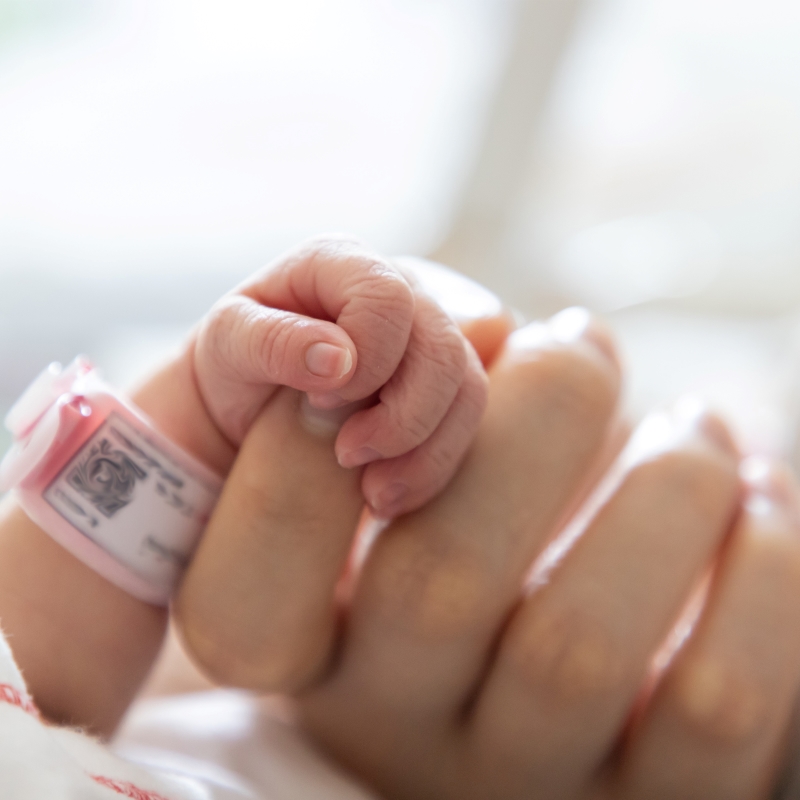 Babies born before 37 full weeks of gestation are considered premature. Disturbing statistics show that, after previous years of decline, premature births are now on the rise in Georgia. Though this is partly due to lack of funding and, consequently, the shutting down of many medical facilities in Georgia, it is also happening nationwide.
What Causes Premature Birth?
Many maternal factors can contribute to preterm deliveries. Some of these include:
Diabetes
High blood pressure (Hypertension)
Pregnancies occurring within 6 to 18 months of each other
Racial and ethnic factors: Premature births to African American mothers surpass Caucasian ones by 50%
Malnutrition
Poverty hindering regular prenatal care
Drug or alcohol abuse
Smoking
Limited access to prenatal care for women living in rural areas
Reproductive system irregularities such as a malformed uterus, short cervix, or closed cervix (incompetent cervix)
Placenta previa
Previous or existing infections and STDs
Mothers who are obese or underweight
Multiple births, whether natural or through in vitro fertilization
Pregnancy before the age of 18 or after 35
Fetal abnormalities
Overwork, excessive standing
Uterine rupture
Previous fibroid removal
Blood clotting irregularities
Injury from domestic violence or abuse
Stress or recent traumatic life experience
Pollutant or chemical exposure
Previous abortion or miscarriage
Rapid hormonal changes
Prior birth by C-section (Cesarean)
Epilepsy
Mental illness
Complications of Premature Birth
Premature babies often suffer from both short and long-term health complications, neurological issues, and developmental delay concerns such as:
Hypothermia
Infections
Underdeveloped lungs and breathing problems
Cerebral palsy
Hearing and/or vision problems
Higher incidence of Sudden Infant Death Syndrome (SIDS)
Cardiac irregularities
Blood pressure complications
Brain hemorrhage and/or brain fluid buildup (Hydrocephalus)
Gastrointestinal difficulties
Jaundice
Anemia
Metabolic issues
Lowered immune system
Dental problems
Learning disabilities
Reduced cognitive skills
Psychological and/or behavioral problems
Is Your Pregnancy High-Risk?
If your pregnancy classifies as high-risk with a danger of premature birth, you should find a fully accredited physician who is both familiar with and can treat complications associated with these pregnancies, as you will probably need extra monitoring throughout gestation.
Any medications, vitamins or supplements you are taking will be evaluated and possibly stopped or modified. Your diet might be adjusted to create a more nutritious and beneficial plan. Additionally, you will be provided with a list of any danger signs that may point towards a premature birth.
Cherokee Women's Health Offers Prenatal Care for All Pregnancies
If you are not yet pregnant but may potentially give birth prematurely, prenatal counseling and testing are usually advised.
At Cherokee Women's Health Specialists, we offer you exceptional prenatal service. All of our professionals possess up-to-the-minute knowledge in their fields of obstetrics, gynecology, surgery, midwifery, cosmetic surgery, nutrition, medical assistance, nursing, holistic medicine and equipment technology. They are committed to putting your well-being and that of your child first.
Unlike many OB/GYN facilities, we conveniently deliver multiple women's health services to meet your needs under one roof. Our priority is to prevent as many premature births as possible by providing you with these broad amenities.
Along with being voted "Best OB/GYN in Towne Lake, Woodstock, and Canton, we are affiliated with Northside Hospital Cherokee, the nation's leader in maternity services. We have unlimited access to their state of the art equipment, test center, and birthing center. Their Neonatal and NICU facilities have the most advanced technology to ensure that your baby is given every possible opportunity to fight against the challenges it might face due to a premature birth.
Not all premature births can be foreseen or prevented, but at Cherokee Women's Health Specialists, we try to do everything within our scope of expertise to deliver one healthy baby at a time.