Labiaplasty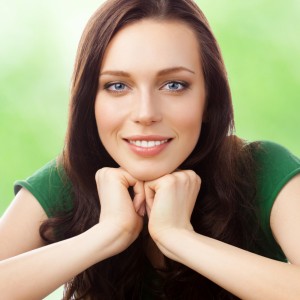 Determining if Labiaplasty is Right For You
Labiaplasty is a surgical procedure performed to change the size and/or shape of the labia (the inner and outer lips of the vagina) with the goal of making them smaller or to correct asymmetrical differences between them. Large labia can cause discomfort during sexual intercourse, cause friction while exercising, or make it uncomfortable to wear swimsuits or other types of clothing. Continual, increased knowledge about the benefits of labiaplasty has made it a popular procedure in the world of women's health, but there is still a lot of misinformation regarding this procedure.
Labiaplasty: Cosmetic Versus Reconstructive Surgery
Labiaplasty can be performed for the purposes of both cosmetic and reconstructive surgery. Reconstructive surgery is intended to improve the function of a body part, while cosmetic surgery changes the aesthetics of a particular part of the anatomy.
The distinction between cosmetic and reconstructive surgery is important in regards to labiaplasty because the American Congress of Obstetricians and Gynecologists is still skeptical of vaginal surgeries for the purposes of increasing aesthetic appeal only. According to Dr. Barbara Levy, vice president for health policy for ACOG, the popularity of the Brazilian bikini wax has made women more aware of what their genitals look like, and the rise of popularity of procedures like labiaplasty is in part due to conventional plastic surgeons seizing an opportunity to increase business. This is less than ideal, as no plastic surgeon specializes in gynecological surgery.
According to ACOG, labiaplasty can be a medically necessary procedure in cases such as labia hypertrophy (overgrowth) caused by excess testosterone, congenital conditions, or ongoing irritation. When considering labiaplasty surgery, is it imperative to discuss concerns and expectations with your surgeon.
Board-Certified Pelvic and Reconstructive Surgeons
Dr. Litrel, Dr. Gandhi and Dr. Haley have all been certified in a new subspecialty called Female Pelvic Medicine and Reconstructive Surgery (FPMRS). Their certifications allow Cherokee Women's Health to bring additional training and skills for procedures like labiaplasty to their patients, who travel from across the southeast to their Woodstock and Canton offices in north metro Atlanta. In Dr. Litrel's words, "Procedures such as vaginal rejuvenation not only address changes in sexual response for the woman and her partner, but the surgery also helps a woman feel much better physically."
At Cherokee Women's Health, our surgeons are board-certified OB/GYN surgeons with the highest professional qualifications and credentials. Their expertise allows them to fully understand a woman's body both inside and out, which translates into the best treatment with the best outcome.
If you are interested in making an appointment to speak with one of our surgeons about labiaplasty, please call one of our offices to schedule your appointment.