Meet Our Family
Our Providers
Our Mid-Level Providers
Our Amazing Family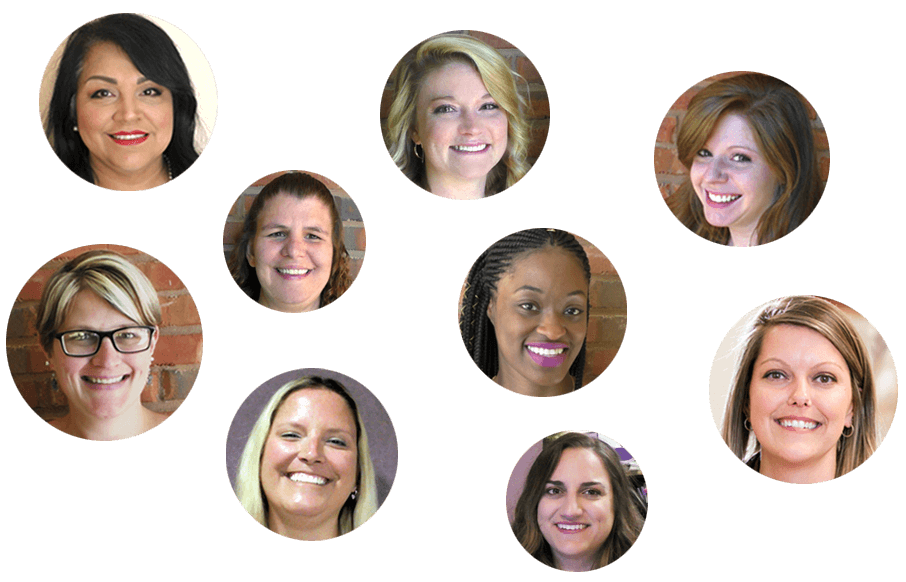 Practice Administration
Michael Litrel, M.D., Co-founder and Senior Surgeon
Christopher Litrel, Practice Administrator and General Counsel
Gail Jenkins, Deputy Practice Administrator (Human Resources and Finance)
Angel Bobo, Clinical Executive (Quality Assurance, Clinical Trials)
Lisa Haley, Public Relations Administrator

Physicians and Providers
Michael Litrel, MD, FACOG, FPMRS
Peahen Gandhi, MD, FACOG, FPMRS
James Haley, MD, FACOG, FPMRS
Kathryn Hale, MD, MPH, FACOG
Britton Crigler, MD, FACOG
Kawami Clay, MD
Leah Goodson-Gerami, DO, FACOOG
Susan Griggs, APRN, CNM
Courtnay Staab, PA-C
Robin Hurley, APRN, CNM
Ultrasound Technicians
Julianna Kirby
Brenda Maddox
Rachel Smith

Medical Assistants
Jourdan Adams
Miranda Bubel
Suzanne Guthrie
Emily Hicks
Lisa Kitchens
Brittany Kreider
Maricarmen Montano
Alyssa Ramsey
Kory Renfroe
Melanie Romp
Nicole Smith
Kami Townsend
Amaryllis Whitaker
Monica Wilcox
Phone Triage
Yvonda Edmonds, MA
Angie Stump, MA
Weight Loss
Brittany Kreider, MA

Front Desk
Jenny DeLoach
Jessica Galvan
Sherene Harati
Jessica Haro
Marissa McNeal
Michelle Newcomer
Laura Rubio
Marya Zamudio Salinas
Call Center/Scheduling
Elizabeth Martinez
Kimberly Reeves
Kelly Slay
Surgery Scheduling
Erica Deese
Jodi Farrell
La'Creisha Wells
Quality Assurance
Brooke McCracken
Medical Records Request
Debby Bruce
Billing
Debby Bruce
Renita Hardin
Wendy Kelly
Glenda Smith
Jennifer Unterreiner
Payroll
Mary Litrel
Sybil Turner
Public Relations and Marketing
Debbie Haley, Marketing Manager
Ashleigh Mayo, Social Media
Haley Rutledge, Marketing Assistant
Diane Warren, Marketing Consultant

Why Choose Us?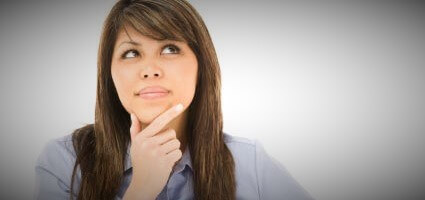 Patients of Cherokee Women's Health have offered their testimonials in hundreds of online reviews. They are often extremely enthusiastic about why they choose Cherokee Women's Health for their OB/GYN care. But while they may have satisfaction in common, their reasons for choosing Cherokee Women's Health are surprisingly diverse. Our survey of patient reviews reveals the main reasons for choosing Cherokee Women's Health.
3 Main Reasons Women Choose Cherokee Women's Health
1. "I Love My Doctor."
At the top of the list for patients is personal relationships. Patients who feel the personal connection with their provider are relieved, happy and most of all, grateful. Often they feel this is the first health care provider who has ever listened to them. You will hear the word 'listen' again and again in their testimonials.
"I have never been to a more caring, competent doctor," says Karen W. "Dr. Gandhi is the only OB/GYN that has ever sat down with me prior to exam and listened to me. She then explained my concerns. No doctor has ever done that before, and usually they just talk over me. I truly feel that she is the best doctor I've ever had… Referrals will forever be made to Dr. Gandhi by me!"
"Dr. Hale was absolutely FANTASTIC", our patient Carrie says. "I can't say enough good things. She made me very comfortable, and really listened to my concerns. I really appreciate her very open and caring demeanor, and her approach to providing care for the issues I was concerned with!"
"Dr. Crigler was wonderful," Stephanie says. He listened to our wishes and was super gentle and patient with me and my first baby boy. We are so grateful!"
In fact, it is patients like Stephanie who helped ensure that all six of the OB-GYNs at Cherokee Women's Health were nominated in 2018 by readers for the coveted list of "Mom-Approved OB's", published by Atlanta Parent magazine.
2. "The Staff is Great."
Patient satisfaction, however, is not limited to appreciation for the doctors only. Very often we found that patients also mentioned the staff.
"Every staff member I encounter treats me with care and respect," says Susan W. "From the awesome ladies at the front, the ultrasound technician and the nurses, to all the doctors at this practice."
"I wish all doctors' offices were as friendly and easy to use. I have found everyone there to be personable and approachable while being extraordinarily professional. I highly recommend this practice!"
Yet another patient recognized that visiting a doctor can be a nerve-wracking experience. The fact that the staff helped make her comfortable and calm was most important to her.
Jackie G. emphasized the approachable demeanor of the staff.
She says, "I cannot say enough good things about everyone at this office! I had to have a biopsy done and was extremely nervous. Everyone in this office took extra care to ensure I was comfortable every step of the way. They were not only polite but were understanding and reassuring. There are no words to express my gratitude."
3. "My Problem Is Fixed!"
Finally, Cherokee Women's Health is uniquely positioned among OB/GYN practices in the Southeast as three of the physicians are double board-certified in not only obstetrics and gynecology, but also in the subspecialty Female Pelvic Medicine and Reconstructive Surgery (FPRMS, also known as Urogynecology).
In fact, women have traveled from an astounding 44 states across the country to Cherokee Women's Health for expert help in pelvic health. Simply put, they could not find the expertise they needed among their local medical community. Cherokee Women's Health has become a nationally-known resource for expert help on a wide range of complex women's health issues related to Pelvic Medicine and Reconstructive Surgery.
One patient, Nancy, described her relief in discovering our clinic after visiting multiple other practices without receiving an accurate diagnosis.
"When I came to Cherokee Women's, I was very frustrated because I had been to several physicians seeking a diagnosis for my symptoms and complaints. Your practice came highly recommended to me by several of my friends. I felt very comfortable during my initial office visit, and truly appreciated the amount of time taken with me. I can honestly say that I am feeling so much better, and the best part is the peace of mind that I now have. I have the utmost respect for Dr. Litrel. We are very fortunate to have this exceptional group of physicians in our community dedicated to women's health and wellness."
"I have been going to Dr. James Haley for many years and he is an incredible doctor," says Tammy. "He did a very complicated bladder surgery on me and it literally changed my life. He is the best surgeon and I recommend him to everyone. He is always very nice and kind to me and listens very well. Thank you, Dr. Haley, for all you've done for me."