Medical Weight Loss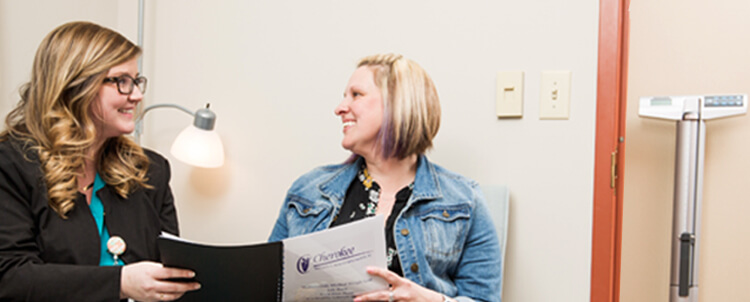 Cherokee Women's Health offers a medically-based weight loss program that actually gets results. Not only will we put you on the right path to shedding pounds with simple lifestyle changes, but we'll give you the tools you need to keep weight off for good.
READ OUR MEDICAL WEIGHT LOSS TESTIMONIALS
How Medical Weight Loss Works
We base your weight loss on your needs so you can have a weight loss program tailored just for you. Our program is designed specifically for women by our MDs who specialize in women's health. Because of their specialty, they are well equipped to identify specific hormone issues that may make losing weight more difficult.
If you're ready to commit to a lifestyle change that lets you eat your favorite foods while still giving you results, this might be the program for you. We'll walk you through the process step-by-step to set you up for success.
Watch our video below to hear Dr. Litrel explain how our medically-directed weight loss program helps women:
Dr. Litrel discusses how the medically-directed weight loss program at Cherokee Women's Health can help women.
Lifestyle Programs Tailored for You
Our lifestyle based program focuses on the simple concept of learning the ratio of calories your body burns to portions of your favorite food, rather than cutting out the meals you love completely. We also give you the knowledge you need to maintain your weight loss and break the cycle of harmful yo-yo diets.
Weight loss is a personal thing. Each person has their own reasons "WHY", but the health benefits are universal:
Lowers the risk of cardiovascular disease
Lowers the risk of diabetes
Increases energy levels
We offer several weight loss packages designed around your needs to help you get the best results and achieve a life-long change.
Our program gives you the knowledge, support, accountability and medical supervision to achieve your weight loss goal to better help you maintain your goal weight for life.
What Does Our Program Offer?
Weekly fat-fighting injections
Natural appetite suppressants or FDA approved appetite suppressant
Pharmaceutical grade dietary supplements
HCG therapy
Body fat analysis
Dietary and exercise support and counseling
Call today at 770.720.7733 or request an appointment to schedule your free weight loss consultation.
---
Patient Testimonials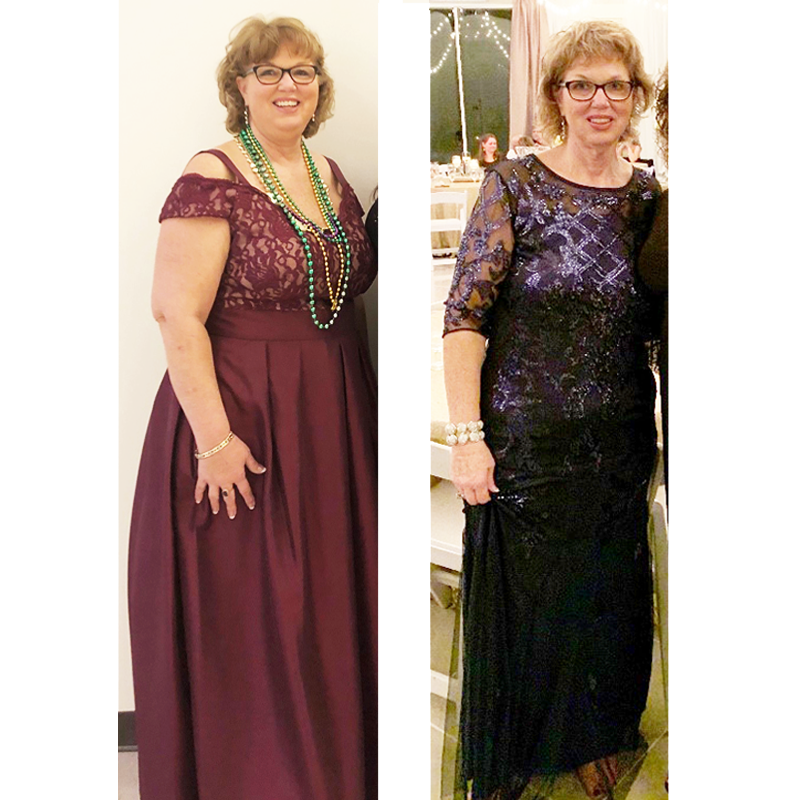 Trena Lost 70 Pounds
"This program has given me my life back!"
Trena also says, "I feel so much better, physically and mentally. And because I've also changed the way I cook and what foods I bring into the house, my husband has lost fifty pounds. I have nothing but praise for Dr. Gandhi, Brittany, and the others who oversee the Medical Weight Loss Program. This program has given me my life back!"
---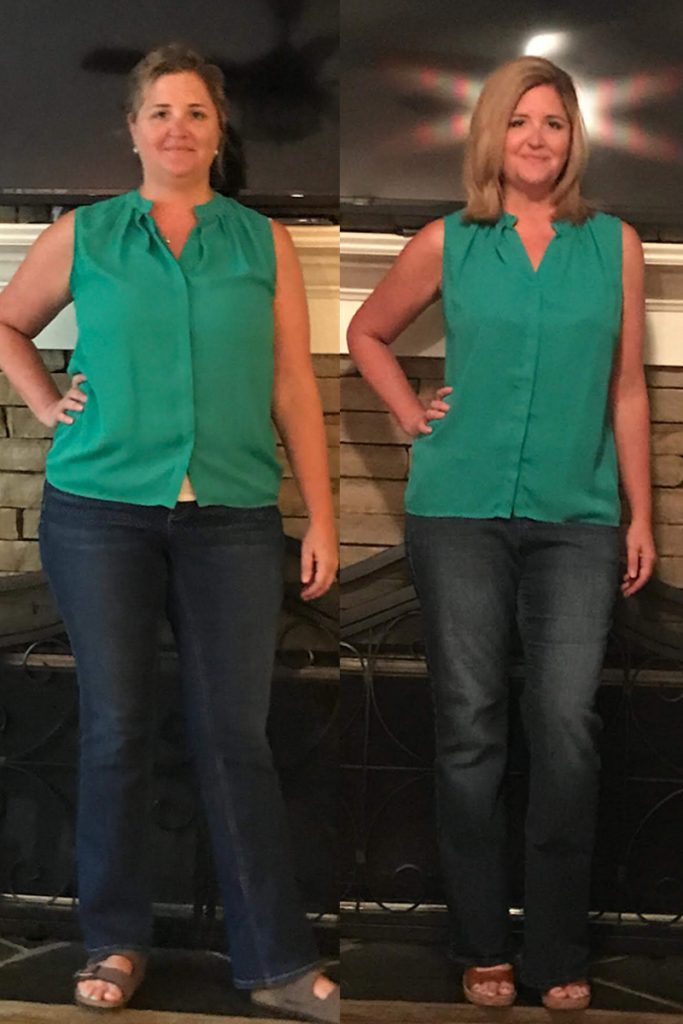 Christy lost 41 pounds!
"I can keep up with my kids!"
"My energy has soared! I sleep better, have less inflammation, I can keep up with my young kids and my confidence has increased. Learning portion control and that sugar doesn't work for me made a huge difference. So did learning that it's okay to get medical support to achieve your goals," Christy shares.
"This program gives you the tools you need to succeed through an amazing, medically trained staff that supports you 100% of the way."
---
Wendy Lost 38 Pounds
"The program gave me a huge boost in my weight loss journey."
Wendy shares, "When I started the program at Cherokee Women's Health I had already lost 16 pounds but it had taken me over 5 months to lose it and then I plateaued in my weight loss journey. Shortly after, I lost an additional 38 pounds in 4 ½ just months.
When I began the program, I was shopping for and being fitted for a dress for my sister's wedding and initially I was going to be in a size 18-20 dress. By the time the wedding came around I had a size 14-16 and still had to have the dress taken in some before the wedding. The program gave me a huge boost in my weight loss journey. I now have more confidence, I'm happier, I feel better, and best of all I have more energy to run around and play with my kids without feeling so tired.
One big thing that I learned from the program is the relation of calories in food to how many calories my body actually burns and that every calorie counts. I used to let food control me but now I control the food. It really puts calories into perspective and this program has given me the tools I need to not only lose the weight but to keep it off!"
---
Angie Lost 27 Pounds
"I have been able to go buy a smaller size!"
Angie raves about the Weight Loss Program at Cherokee Women's Health, saying, "I have been able to go buy a smaller size than I was wearing and have a ton more energy! The Medical weight loss program at Cherokee Women's Health Specialists has helped me to learn to make better choices in the foods I eat. The beginning of my weight loss journey was not easy to start but it has been so worth it and has gotten so much easier as I have learned the relation to foods and how my body uses food for fuel. I would recommend this program to anyone wanting to make a lifestyle change and learning how to lose weight for good!"
---
Erica Lost 27 Pounds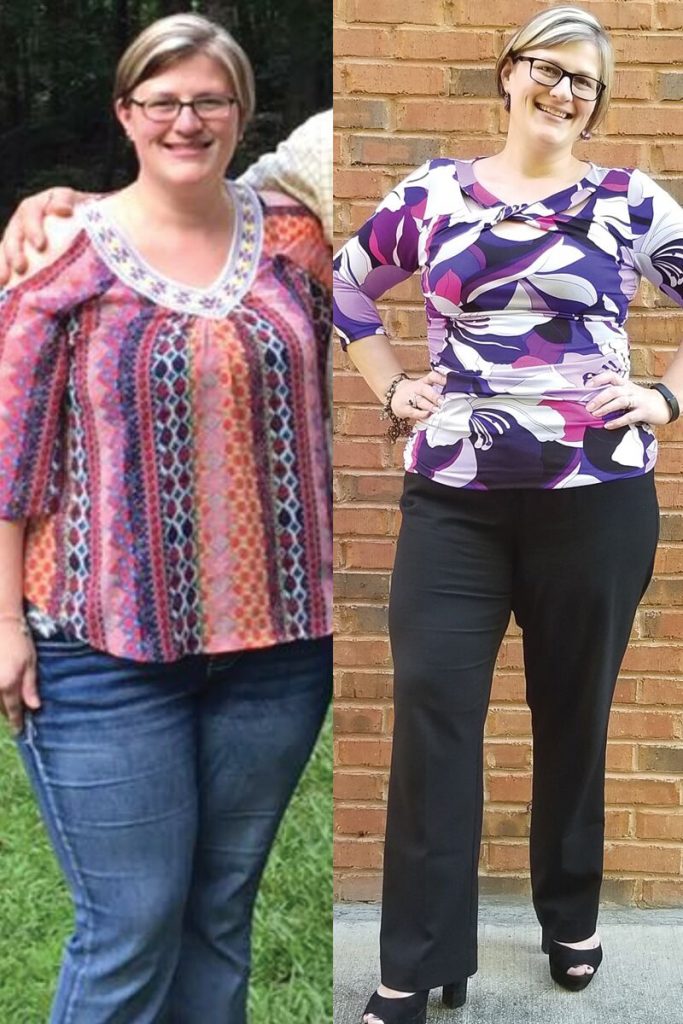 "This has been one of the easiest programs I have done and had success."
"I've lost 27 pounds on Cherokee Women's Weight Loss Program!! I have so much more energy and have started back working out. I have learned that tracking calories is very important and that when you do you will make healthier food choices. This has been one of the easiest programs I have done and had success."
Disclaimer:
hCG has not been demonstrated to be effective adjunctive therapy in the treatment of obesity. There is no substantial evidence that it increases weight loss beyond that resulting from caloric restriction, that it causes a more attractive or "normal" distribution of fat, or that it decreases the hunger and discomfort associated with calorie-restricted diets.