How Do I Prepare for a Glucose Test?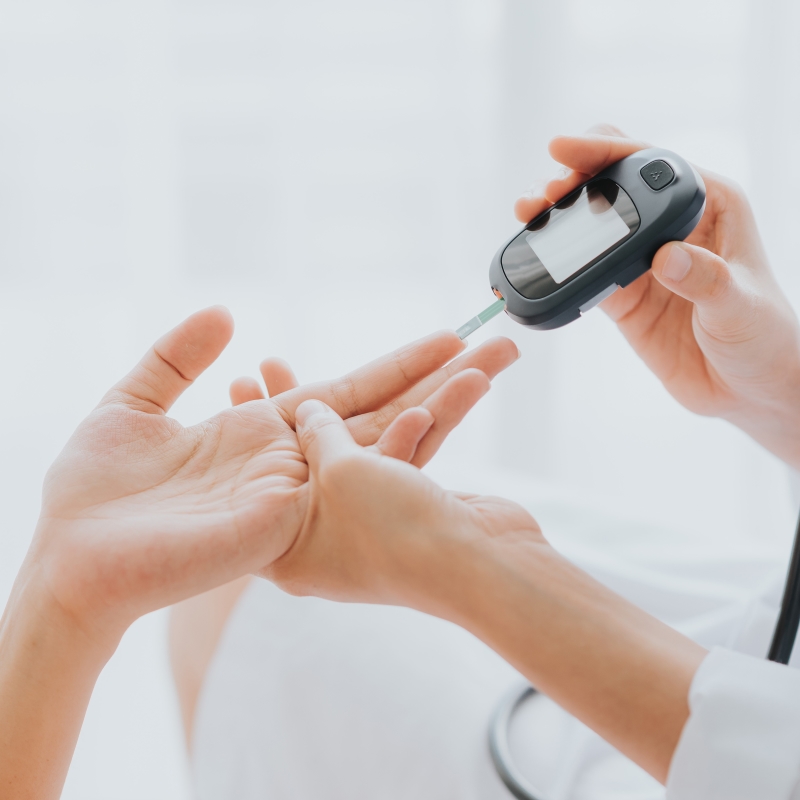 A glucose screening test is a routine test during pregnancy that checks a pregnant woman's blood glucose (sugar) level, also called the gestational diabetes screening test. This screening is completed when you are 28 weeks and are officially in the third trimester.
Tests for Gestational Diabetes
Gestational diabetes is diagnosed using blood tests. If your pregnancy is high-risk or you have a higher risk (more risk factors) of developing gestational diabetes, your physician may test you earlier than 28 weeks. Gestational diabetes is a type of diabetes that only occurs when blood sugar levels remain elevated in pregnant women. The condition usually subsides after pregnancy, but women who have had gestational diabetes are more likely to develop permanent diabetes later in life.
How is a Glucose Test Performed?
The glucose test is a one-hour screening and only has two steps.
1st Step – You will be asked to drink a liquid sweet drink with 50 grams of glucose.
2nd Step – Your blood will then be drawn exactly one hour after you drink the glucose solution.
The blood sample will show how well your pregnant body processes sugar.
Note: You do not need to prepare or change your diet in any way before the screening.
Screening Results from the One-Hour Glucose Tets
Your screening results should be available to you within a few days. Try not to stress during this waiting period, as the good news is that most women who 'fail' the screening test, don't have gestational diabetes. A normal result for the one-hour screening is 140 mg/dL or lower. If the test is abnormal, you will need to return for a three-hour glucose challenge test.
Note that it is a screening test and not a diagnosis.
Three-Hour Glucose Tolerance Test
Unlike the one-hour test, there are steps you need to take to prepare for the three-hour glucose tolerance test. This test is three hours long because your blood will be drawn three times every 60 minutes after you drink it.
Preparing for the 3-Hour Test
Fasting – You will need to fast 8-14 hours prior to the test. Only sips of water are allowed before the test. You will also not be allowed to eat during the test.
Getting Your Blood Drawn – Before you drink the glucose drink, you will have your blood drawn to establish a baseline.
Drinking Something Sweet – You will then be asked to drink a sweet drink that includes 100 grams of glucose.
Your Results
Your physician will go over your results with you but understand that if you are diagnosed with gestational diabetes, it does not mean all will not turn out well for you and your baby. However, if you do have gestational diabetes, it's vital to maintain regularly scheduled prenatal checkups.
Your team of experts are well-trained in the field of obstetrics. Your care includes a collaboration of physicians, certified nurse midwives, physician assistants, nurse practitioners and certified ultra-sonographers. We are here to help keep you and your baby healthy.
Call us today at 770.720.7733 or request an appointment online.