Diagnosing Painful Sex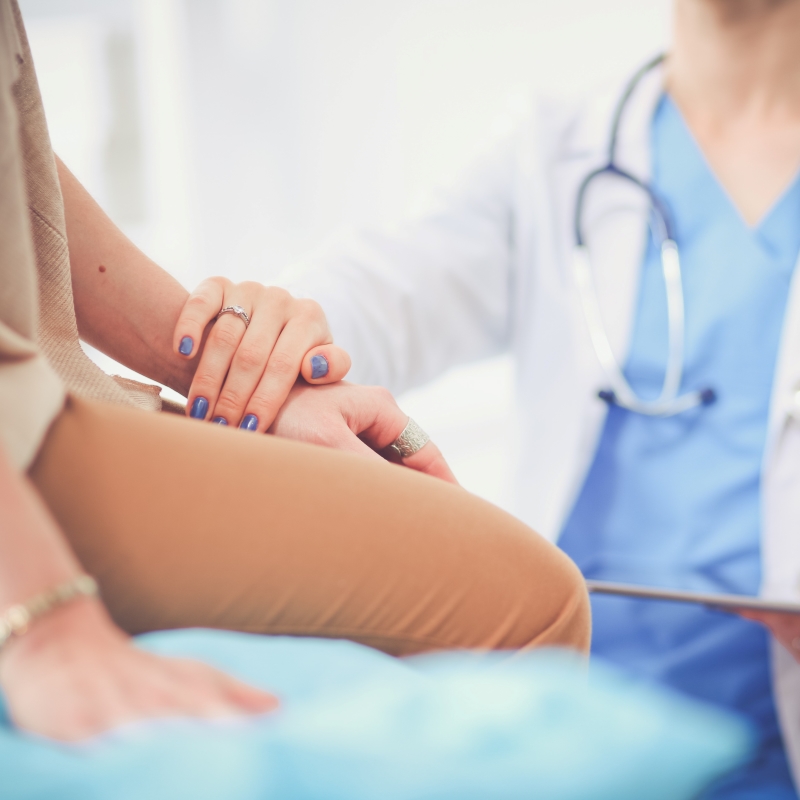 Painful sex (dyspareunia) is treatable and there are ways to diagnose the reasons you're experiencing painful sex.
We understand that some women may find it uncomfortable to talk about sex, but it's important to speak candidly with your doctor as this will help provide important clues to help with the diagnosis and treatment. Painful sex is a common problem and one that our providers hear on a regular basis so you can be assured that our OB/GYNs will treat you with empathy and compassion.
The more information you can share with your doctor, the better. He or she will take a thorough sexual and medical history, ask questions to gauge your emotional well being, and discuss any other issues that may affect your sexual health, such as stress.
How Your Doctor Will Diagnose Painful Sex
Diagnosing painful sex will typically include the following:
A pelvic exam – Your provider will perform a pelvic exam, which can reveal signs of infection, skin irritation or anatomical issues. A speculum may be used to separate the vaginal walls so your doctor can get a visual exam. Some women who experience painful sex may also experience pain during a pelvic exam. You can always tell your provider to stop the exam if you're uncomfortable.
Your medical history – You'll be asked where you're experiencing the pain, how it feels, if different sexual positions increase or reduce the pain and if it happens with every sexual partner. You'll also be asked when it began, your sexual history and if you've given birth.
Other tests – Your doctor may also recommend a pelvic ultrasound for further diagnosis.
Dr. Peahen Gandhi discusses painful sex and the available treatment options.
Call Us Today, We Can Help
You don't have to live with painful sex. Our OB/GYNs can help you get back to enjoying sex the way you deserve. Call us today at 770.720.7733 or request an appointment online.