Putting the "O" Back in an Overtired, Overworked Mom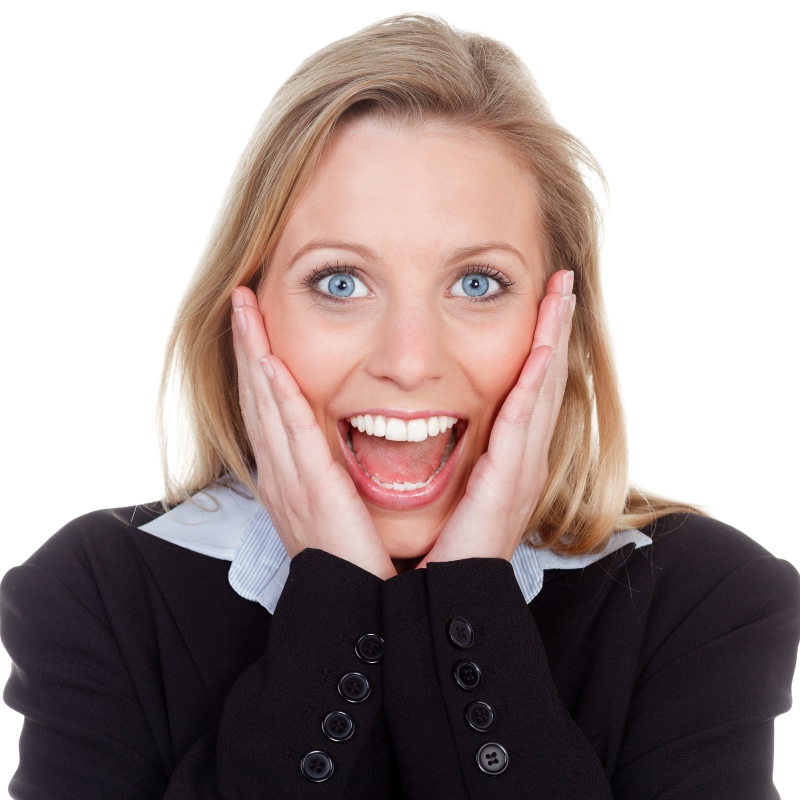 I am on my way to Cherokee Women's Woodstock office to get an O-Shot, a procedure that offers women treatment for urinary incontinence and sexual dysfunction. I'm excited and a little nervous. However, I am hopeful after hearing other women's success stories, and hope to have my own story add to the increasing number of women who have had remarkable results after getting the O-Shot.
See if the O-Shot is right for you. Request more information now!
When I heard that Cherokee Women's was offering this procedure, I wanted to try it. I trust Dr. Michael Litrel and his team, so much so that I've been a patient for over eight years. The practice has delivered both of my children, and I refer them to anyone looking for a patient, kind team of physicians.
Why Was I Interested in the O-Shot?
I have suffered from sexual dysfunction for a number of years. While I know I am not alone in this (nearly half of women report suffering from some sort of sexual dysfunction in their life), this isn't something most women are comfortable discussing with each other, their doctors, much less their husbands or anyone else.
As a woman in my early 30s, the daily life of being a full-time working mother has pulled my libido to nearly nonexistent levels and has caused complications in my marriage. I'm happily married, but I feel guilt and shame surrounding my low libido and am curious to see if the O-Shot (in addition to careful communication with my husband) helps me at all.
Learn more! Download our FREE O-Shot eBook.
Getting Ready for the Procedure
When I get to the office, the girl at the front desk smiles at me as I sign in. She has a very memorable face and kind eyes that I remember from previous visits. It puts me at ease while I try not to think about what I've signed myself up for.
I'm called back to the exam room and told to undress from the waist down and wrap myself with the crinkly white cover. A few minutes later, Dr. Litrel comes in and explains that he's going to apply a very thick layer of Lidocaine gel. It will need to sit for at least 20 minutes, and a nurse would be coming in shortly to take my blood so they can run it through the centrifuge.
First, I needed two Lidocaine injections to make sure I didn't feel the larger needles. This is the part that is different for every patient, Dr. Litrel tells me. "Some women feel absolutely nothing at all, and others feel the tiniest prick." I was in the second category, but it was slight discomfort. (I mean, I've had two children—this was nothing I couldn't handle.) The Lidocaine is cold, but welcome when I consider the alternative.
A nurse comes in and gathers the tools she needs to take my blood. We make small talk and she says she's heard lots of wonderful things about the procedure. She gets my blood ready for the centrifuge, and Dr. Litrel comes back in and places the blood in the centrifuge for 10 minutes. I continue to lay back on the exam table and wait for the Lidocaine to do its thing, scrolling through email and social media channels mindlessly. As a full-time working mom of two rowdy boys, I enjoy the quiet and stillness of the next few minutes. Once the centrifuge was done separating the blood, I was amazed when it I saw the tube pulled out and it was in three separate layers.
I watched Dr. Litrel add calcium carbonate to the blood in two different syringes, one for my clitoris and the other for my vagina. It was time to start the procedure. I try to calm my nerves by making jokes, something I always do as a defense mechanism. "Well, I guess if you're going to have a needle in your vagina, you want a female pelvic reconstructive surgeon in charge of it." Dr. Litrel chuckles softly at my joke, reassuring me that the procedure will take just a few minutes and I'll be out the door in no time.
Dr. Litrel and his team were very warm, and so conscientious. Throughout the procedure, they asked, "Are you comfortable? Feeling okay? You're doing a great job, we're almost done." In just a couple more minutes, the procedure was done. Dr. Litrel explained that I should wait 48 hours before any sexual activity, and that I may want to wear a panty liner for a day or two just in case I experienced any breakthrough bleeding.
They gave me a few minutes to get dressed, and I walked out feeling a rush of excitement that I had done this for myself, and I couldn't wait to test it out. All in all, the procedure only took about 45 minutes, and the longest part was waiting for the Lidocaine gel to take full effect. As I walked out of the office and down to my car, my satisfaction grew. I was glad I went through with it, and I couldn't imagine doing this procedure with another physician's group.
That evening, I felt the tiniest bit of discomfort while sitting in a hard chair. I took some ibuprofen and didn't have any more discomfort after that. The next morning, I had very mild swelling, but no pain.
Giving the O-Shot a Try
I'd kept the procedure a secret from my husband, wanting the first experience to be authentic and free from expectations. After "giving it a go," I can say that I'm impressed. Frankly, I'm more than impressed. I haven't felt a distinct change in my sexual desire like this, ever. Two weeks after receiving the O-Shot, my desire has increased considerably. And not just when the timing is right and the candles are lit and my mind is empty—even during the middle of the day—something many women don't have the pleasure of thinking about with small children.
And it is a pleasure. Women often come second when it comes to the importance of a healthy sex life (pun intended). But the truth is, physical enjoyment of sex matters greatly to most women, and we want to be sexually intimate with our partners. Women are challenged by a myriad of burdens every day, and so often trying to balance work and life can take a huge toll on a woman's libido.
Would I recommend the O-Shot? Absolutely. So far, I know a couple of women who have gotten the procedure, and we've all had positive results. One has had her urinary incontinence issue treated completely. One has stronger, longer-lasting orgasms as a result. And me? I'm just an overtired, overworked mom who can now get excited about sexual intercourse with her husband. And that is worth a thousand O-Shots.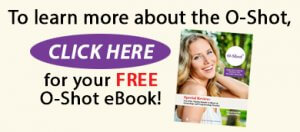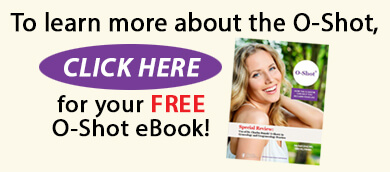 To learn more or schedule an appointment, email oshot@cherokeewomenshealth.com or call us at 770.721.6060.