Dr. Peahen Gandhi Says Listen to Your Body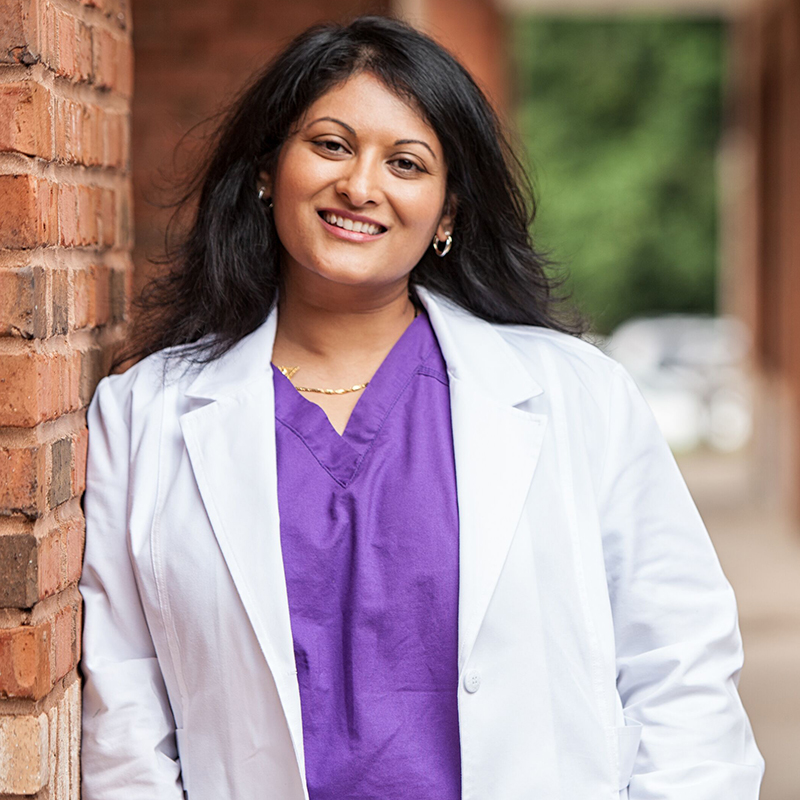 There's a reason why so many women drive from all over to see Dr. Gandhi in Woodstock. She's a highly trained, compassionate doctor who prides herself on really listening to her patients. She believes in paying attention to the details and clearly, that makes all the difference in the world.
Dr. Gandhi's quote on how she treats her patients is pretty simple but it's mighty powerful. Especially if you're the woman on the exam table. She says:  "A good doctor should be listening a lot – get the whole story and not just one simple complaint. I like the quote by Shakti Gawain, Our bodies communicate to us clearly and specifically, if we are willing to listen to them. I like to think that I genuinely care and listen to my patients' needs, and that helps guide my recommendations."
In her free time, Dr. Gandhi enjoys reading, classical Indian music and dance. Wow! Reading, classical music and dancing? No wonder she's so zen!