Pelvic Organ Prolapse and Pregnancy – Are You At Risk?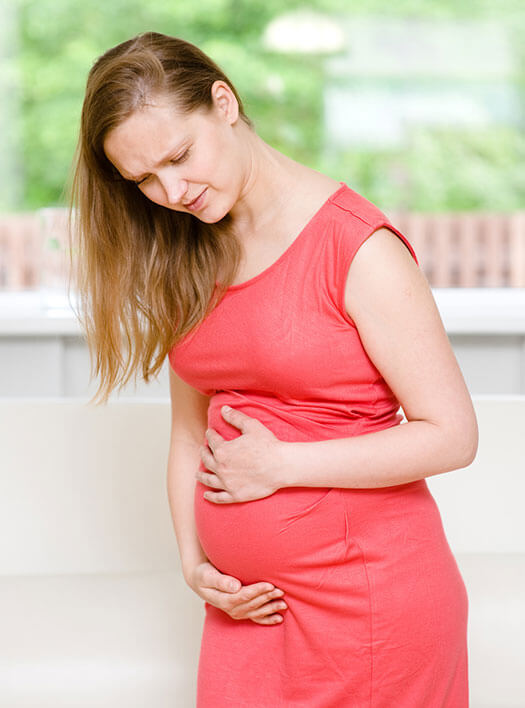 Pain, pressure, and fullness are very common complaints during pregnancy. But when those pesky symptoms don't subside after birth, you may be dealing with pelvic organ prolapse.
Pelvic organ prolapse, or POP, occurs when your pelvic floor suffers damage from pregnancy and childbirth. The weight of carrying your baby for nine months, as well as a difficult or traumatic birth, can tear the ligaments and connective tissue of your pelvic floor. As a result, your injured pelvic floor may have difficulty holding your organs — such as your uterus, intestines, rectum, urethra, and bladder — in place, and they fall downward.
Symptoms of Pelvic Organ Prolapse Include:
Urinary issues such as incontinence or difficulty urinating
Bowel movement issues such as constipation or straining to use the bathroom
Painful sex or intercourse
Lower back pain.
POP is usually diagnosed after birth when the symptoms persist; the complications can range from mild to severe. Every prolapse is different and will require a specialist's approach in both diagnosing and treating your prolapse. Though childbirth is the most common reason women develop POP, there are other risks that make a woman prone to the condition.
Common Causes of POP Include:
Childbirth
Genetics
Smoking
Chronic coughing
Straining
Heavy lifting
Obesity
Nerve or muscular damage.
Help is Available
If you experience any symptoms related to pelvic organ prolapse, or want to discuss risk factors, schedule an appointment today. If you do have POP, there are options available to you so that you don't have to endure the effects of your prolapse long-term.
Our double board-certified urogynecologists specialize in Female Pelvic Medicine and Reconstructive Surgery and can assist you in choosing the right treatment plan for you. POP doesn't have to rule your life. Call us today at 770.720.7733 or request an appointment online.