Labiaplasty – Choosing a Specialized Surgeon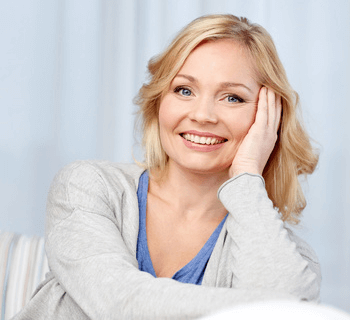 Labiaplasty is not a plastic surgery fad; it can be a medically necessary procedure with functional benefits. Labiaplasty is a surgical procedure that can correct enlarged or asymmetrical labia. By changing the shape or size of the labia, a woman can eliminate the aggravating symptoms she experiences due to her large labia and restore her confidence in her body. Many women dealing with large labia have difficulty with comfortable or satisfying sexual intercourse because of an increase in friction. In addition, exercising can induce painful chafing because of increased labia size. Even wearing certain clothing such as a swimsuit, or other skin-hugging apparel can be an embarrassing or painful experience for women with sagging labia. Whether the need is reconstructive or cosmetic, Labiaplasty can help women decrease these unpleasant symptoms and restore comfortable function.
Understanding Labiaplasty
Labiaplasty has two reasons for being performed. Each outpatient procedure takes about 60-90 minutes and can be performed under general or local anesthesia. Whether you are considering reconstructive or cosmetic Labiaplasty, it is important to choose a vaginal surgeon who specializes in Gynecology. Though a plastic surgeon may offer labiaplasty as part of the scope of their services, they may be unfamiliar with the entirety of the vagina and its structures. It is important to find a vaginal surgeon who is highly skilled and certified to perform labiaplasty or any other reconstructive surgery.
Reconstructive Labiaplasty – This type of Labiaplasty improves the functionality of labia. By resizing or reshaping the labia, patients will experience an ease in painful friction caused by large labia.
Cosmetic Labiaplasty – This procedure changes the aesthetics by correcting an irregularity of the labia and improving appearance.
Labiaplasty Surgeons
Cherokee Women's Health specializes in labiaplasty. Our doctors are board certified, highly skilled surgeons who understand the intricacies of vaginal anatomy. Because they specialize in Female Pelvic Medicine and Reconstructive Surgery, they have the highest credentials to perform the delicate procedure. Serving the Atlanta Metro area, Cherokee Women's Health can help you determine if labiaplasty is the right procedure for you.
Labiaplasty can help you restore comfortable function and gain confidence in your appearance. Call our offices to schedule a consultation with one of our surgeons and discover how labiaplasty can transform your life.