Push Presents for the New Mom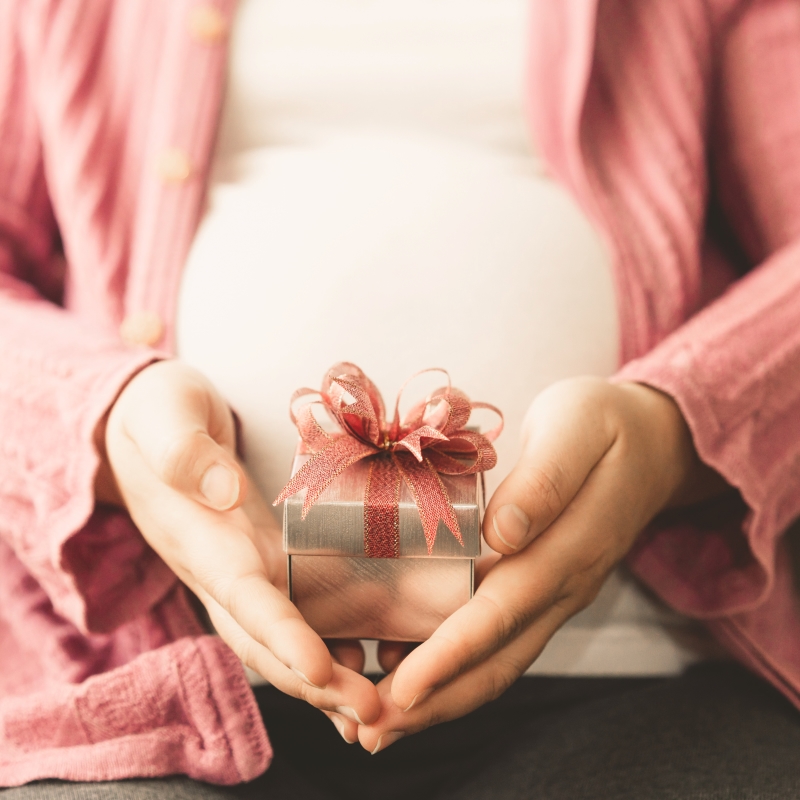 A push present is a gift given to a new mother following childbirth. Bringing a new life into the world is an amazing and miraculous gift itself, but a push present is an extra gesture of appreciation for the woman who endured the pain of pregnancy and childbirth, whether it be a vaginal delivery or a C-section.
How and When to Give
Typically, a push present is given by the mom's significant other or her family but can be given by anyone close to the new mom. One of the most popular gifts is jewelry, but it can be anything they would love. Whether the gift is customized or something the new mama has had in her shopping cart, it is a totally personal preference. After all, you know her best!
The timing for delivering the gift is a factor to consider. Many people prefer to give it at the hospital, but again it's up to you and your situation. If given to the mama while she's recovering in the hospital, make sure to choose a private and quiet moment when she's not being examined or having her vitals taken. Giving birth is an exhausting and possibly overwhelming experience, so wait until she has a quiet moment to fully appreciate the push present. Of course, the gift doesn't have to be given in the hospital after the baby has arrived. Some wait until they're back home and settled, while some choose to give it before the baby has been born. Ultimately, it is a personal decision!
Push Present Ideas
A gift to show your appreciation has no minimum or maximum price. Don't feel pressured to buy something expensive or feel overwhelmed that it needs to be the most unique present ever. All that matters is that you thought about the new mom, and you're showing her how appreciative you are for bringing new life into the world. Below are some popular push present options:
Jewelry
Photo journal
Newborn or family photo shoot
Purse
Silk pillowcase or robe
Spa gift card
Coffee or espresso machine
Her favorite wine
No matter what you decide to gift as your push present, the new mama will appreciate the kind and thoughtful gesture. Having a push present is something she will cherish and remember forever!