Are Natural Bioidentical Hormones the Best Choice for You?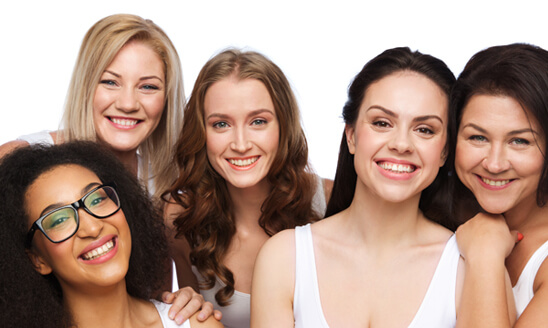 As women approach mid-life and start to experience menopause, many often wonder if hormone therapy is the right choice for them. hormone therapy is an important consideration for women, and for many, the choice as to which type to use, can be quite confusing. There are basically two types of hormone therapy: traditional, or the more natural approach, which is called bioidentical hormone replacement therapy (BHRT).
Traditional hormone therapy, sometimes referred to as "synthetic," are FDA approved medications that have been most commonly prescribed for hormone replacement. Bioidentical hormone therapy, or sometimes referred to as "natural", are compounded at special pharmacies. With natural bioidentical hormones, there is good evidence that women can find relief from symptoms of hormonal imbalance without the risks that come along with synthetic hormones.
What are Bioidentical Hormones?
Bioidentical hormones are derived from naturally occurring sources, such as soy or yams, and are designed to replicate the same chemical structure as the hormones that are produced naturally by our bodies. Based on your hormone levels, a compounding pharmacy can individually tailor a bioidentical hormone regimen specifically designed for you by your physician. BHRT allows for the greatest ability to create custom therapy best suited for you as an individual. Typical cost should be $40-$45 per month.
Dr. Haley Explains Bioidentical Hormones
Dr. Haley discusses bioidentical hormone replacement therapy.
Are Bioidentical Hormones Safer, More Effective than Synthetic Hormones?
Bioidentical hormones are more suitable to most when dealing with menopause because they are derived naturally and our bodies can metabolize them properly. Another advantage of using bioidentical hormones is that they are specifically designed to match your individual hormonal needs – unlike synthetic hormones, which often uses a one-size-fits-all approach to symptom relief.
There is much supportive literature that suggests bioidentical hormone therapy is safer and more effective than synthetic hormone replacement. However, it's important to remember that no drug or supplement is completely safe – that is where the expertise of a women's specialist is needed to decide the best approach for you and your specific medical needs. At Cherokee Women's Health Specialists, our physicians are board-certified in Obstetrics and Gynecology and are experts in menopausal management.
What are the Benefits of Bioidentical Hormone Therapy?
Some of the day-to-day benefits are as follows:
Stops hot flashes
Diminishes night sweats
Increases energy
Helps control anxiety and irritability
Decreases brain fog
Controls loss of hair, brittle nails and dry skin
Helps lift mood or depression symptoms
Helps manage weight
Increases libido
Reduces vaginal dryness.
Hormone therapy also has long-term benefits that significantly impact life:
Protection of your heart (#1 killer for women)
Protection for your bones
Decreases risk of colon cancer
Good evidence suggests it decreases the risk of Alzheimer's and dementia.
How Do I Know What Hormones and What Amounts are Right for me?
Based on your age, history, symptoms, whether you've had a hysterectomy, and other factors, one or more hormones will be suggested. On occasion, a blood test will be performed to check the hormone levels. Again, it is very important that you choose an OB/GYN that is an expert in menopause management and is up-to-date on the latest medical information.
What is the Best Way to take Bioidentical Hormones and How Long?
Usually the best route to take bioidenticals is through the skin, such as a roll-on gel or cream. Occasionally, oral medication or pills will be given. We know that menopause accelerates the aging process and causes challenging daily symptoms. Additionally, there are known health benefits of being on hormone therapy, so for most, it is recommended to be on HRT for the rest of your life.
Why Should You Choose Cherokee Women's Health to Manage Bioidenticals?
Our method of managing your hormone therapy has your best interest in mind. We limit visits and lab tests to only what's needed, using symptoms to monitor most of your progress. In an office visit and possibly a basic blood test, you can be given a prescription for bioidentical hormone therapy and be on your way to feeling your best. If your symptoms remain, we can tweak the dosage until your are at your optimal health.
At Cherokee Women's Health Specialists, our goal is to help women live the best life possible. When you give your body the attention and support it needs, you'll look better and feel better because of it.
With bioidentical hormones and the help of our highly trained physicians, you can be on your way to feeling your best in no time.
Call our office at 770.720.7733 or Request an Appointment with one of our menopause management expert physicians.