Northside Hospital-Cherokee Boasts Top Neonatal Facilities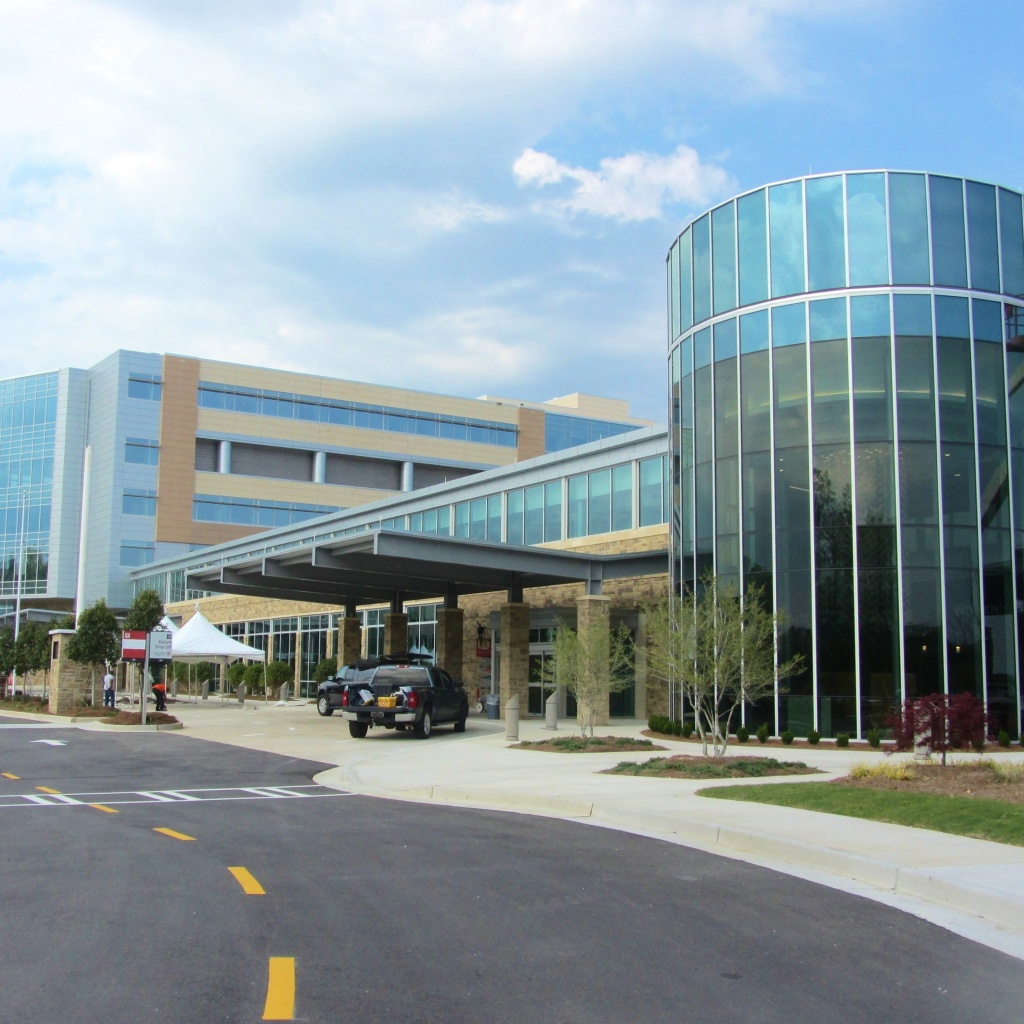 On May 6, 2017, the new Northside Hospital-Cherokee opened its doors to the public. That occasion was monumental, in that it was the beginning of providing the residents of Cherokee county with the most up-to-date, outstanding patient care and services available today. This modern full-service institution is prepared to provide the community with some of the most advanced technology known to medicine including top maternity, neonatal, and level II NICU facilities.
If you are a woman in Cherokee County who is planning to have a baby, you can receive preconception counseling to help you determine if you are not only ready for motherhood, but to thoroughly investigate any possible genetic, hereditary, medical, physical and psychological history that may hinder the mental and physical futures of both you and your child.
If you are already pregnant, you can benefit greatly from Northside Hospital-Cherokee's top prenatal, perinatal and neonatal services. This means that the health, safety, and well-being of both you and your baby can be monitored from conception to post-delivery, ensuring that any problems that may occur can be detected and treated as early as possible.
(For clarification, prenatal and perinatal care are the similar but with a slight overlap. Prenatal begins from conception to birth, while perinatal care commences at 154 days (22 weeks) of gestation and continues for a week after birth occurs.)
Because each woman is unique, every pregnancy varies in its needs and the level of attention necessary to insure the safest possible outcome. Depending on your medical history, you will be classified as normal, moderate risk, or high risk. Northside Hospital-Cherokee is prepared to expertly handle your pregnancy throughout all three.
Prenatal Care
Regular prenatal care is one of the most important steps in making sure your baby is given every advantage possible. By going to all your appointments, following directions, taking the vitamins and supplements prescribed, and having all the tests suggested to make sure your child's size, weight, progress and development is progressing well and on schedule, you are doing everything you can to ensure he or she is getting the best and healthiest start in life.
Northside Hospital-Cherokee will do its part in making all that happen while your baby is still in the womb and until he or she is safely nestled in your arms. From your first appointment, you will be given basic testing, blood work, urinalysis, and ultrasound at the correct time during gestation. They also offer noninvasive cell-free DNA testing, and were in fact pioneers- the first in Atlanta- to introduce most of these prenatal services, along with fetal echo and diagnostic radiology.
As your pregnancy moves forward, you will be carefully and regularly monitored, especially if you have been classified as high risk. Northside Hospital-Cherokee has the latest diagnostic and imaging equipment, operated by highly trained professionals and technicians to vigilantly follow the progress of you and your baby, keeping careful watch over even the smallest irregularity so that protective intervention is swift and immediate.
Once your baby is ready to come into the world, you will have access to individualized care in a private labor-delivery room until the birth, after which he or she will be taken to a full service newborn nursery.
Post-Birth Recovery
While recovering, you will have access to the lactation center if you choose to breastfeed. If this is your first experience with it, trained consultants will take the time to guide you through the process. You will also be offered additional assistance if needed, and be invited to attend a weekly support group.
Cherokee Women's Health Specialists is proud to be closely affiliated with Northside Hospital-Cherokee and have collaborated with this institution for years. Our unlimited access to their technology, equipment and testing centers, along with our close association with many colleagues on its staff have enabled us to give our patients the quality care and service they deserve. The amenities they offer at their new location are among the best, most current and innovative in the nation. The medical advantages they have always shared with us have bettered untold lives and have enabled us to safely deliver thousands of babies over the years to mothers in Cherokee County and its surrounding areas. Their newest, top neo-natal facilities will guarantee that we will continue to deliver many more.
For more information on Northside Hospital-Cherokee's facility, visit their website.