How to Treat Cramps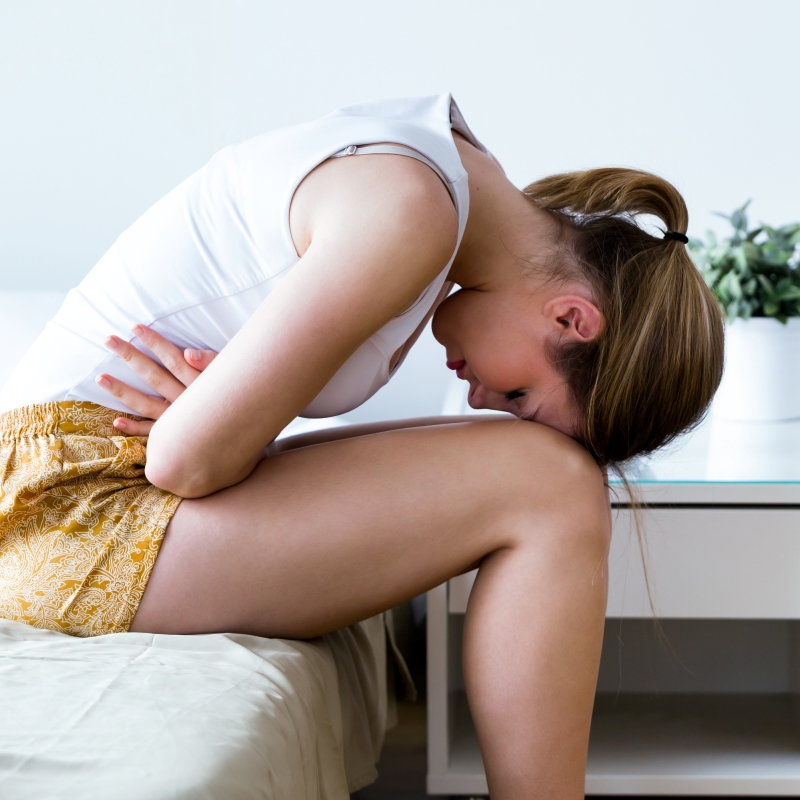 Women have been debating for centuries on the best ways to treat their period cramps. Fortunately, you no longer have to rely on 'old-wives-tales' for dealing with pain associated with cramps. Instead, you can make informed decisions based on medical evidence.
While every woman's body responds differently to each of the methods below, you're certain to find at least one that works for you. Once you do, stick with it and take control over your life again.
Dull throbbing pain, sharp pains that take your breath away or even nausea and radiating lower back pain can be resolved by simple changes to your routine.
Lifestyle Changes to Treat Period Cramps
Making proper lifestyle changes can help lessen the pain associated with menstrual cramps. Adding diet and exercise to your daily routine is one of the best ways to alleviate pain and stress that comes with your monthly cycle.
Let's take a look at some of the best ways to incorporate lifestyle changes into your routine so that you'll be able to get through your period with reduced cramping.
Food for Cramps
Some of the best foods to help treat cramps due to PMS are loaded with healthy fats and lots of water. Before and during your period, your uterus begins to contract and prepare to dispel its lining. During this time you'll experience cramping but there are certain dietary changes you can determine the level of pain you feel.
When shopping for foods that will lessen the severity of your menstrual cramps, try some that contain higher levels of the following:
Vitamin E
Omega-3 Fatty Acids
Vitamin B-1 (thiamine)
Vitamin B-6
Magnesium
Let's go over a few specific foods that are ideal for eating during PMS and throughout your menstruation that keeps you feeling as good as possible. Foods that are low-fat and high-fiber are going to be your best bet.
Whole grains
Lentils and beans
Fruits
Nuts
Dark leafy vegetables
And of course, don't forget to load up on lots of water!
Remember, avoiding alcohol and tobacco during your period is another great way to reduce hurting from cramps. Comfort foods that contain high levels of salt or fat can also have adverse effects on cramps.
Exercises for Cramps
Some studies have shown that physical activity can combat hormone-like substances that can cause cramps. Many exercises can also help alleviate muscle tension and reduce inflammation which can lessen the severity of your period cramps.
Any exercises that deal specifically with your 'core' are ideal for stretching and relieving painful cramps. For example, there are many yoga poses that don't have to be strenuous to be effective.
Physical activity also releases endorphins that make you feel good overall. So, why not? Take a spin class or walk to work during your period.
Other Home Remedies for Menstrual Cramps
There are several things you can do at home before seeing a doctor to get your menstrual cramps under control and take your life back. Today we'll go over a few traditional methods, along with a couple alternative ways to reduce pain associated with cramps.
Over the counter medicine. Taking anti-inflammatory pills or medication designed to reduce pain such as Ibuprofen (Advil/Motrin), Aspirin (Tylenol), or Naproxen (Aleve) can combat your PMS symptoms.
Apply heat. Heat works in several ways to reduce your pain. It relieves muscle tension and relaxes your entire body. Take a long, hot bath, or apply a heating pad/patch to your lower abdomen for optimal results. Many experts agree that heat may be just as effective for treatment of cramps as over the counter medication.
Elevate legs. Lay on your back or side with a pillow supporting and elevating your legs from the knee up.
Try pads instead of tampons. During the most painful times of your menstrual period, you may want to consider using a pad as opposed to a tampon to prevent additional pressure.
Acupuncture or acupressure. Many women swear by these treatments for their period cramps. Always, consult an expert when attempting alternative treatments for cramps such as these.
It's important to remember, there's no one way to treat cramps for every woman. Find the treatment that works for you and stick to it!
When to See a Doctor for Your Cramps
While most women won't need to see a doctor for their cramps, there are several instances that require attention. For example, if your period cramps are so unbearable that they are affecting your daily life, it may be time to speak with your doctor.
Generally, lifestyle changes such as diet and exercise or over the counter medicine provide enough relief that you will never need to see your OB/GYN. However, you should seek medical attention as soon as possible if you're experiencing any of the following issues.
Cramps that last longer than your period.
Menstrual cramps that take over your life.
Cramps that become progressively worse.
Home remedies are having no effect on the severity of cramps.
Women over the age of 25 who recently started to have severe cramps due to period.
Your doctor may find that the cramps you have are related to an underlying disorder. In most cases, they will offer you a prescription drug for pain, or a hormonal birth control to reduce symptoms. However, for severe problems, surgery may even be required to correct the issue.
Final Thoughts
Experiencing monthly cramps that take over your life isn't something that you should have to deal with. Use some of the above home remedies to alleviate stress and pain due to cramps and take back your life.
If you're concerned about the severity of your cramps before or during your period, don't hesitate to give us a call. Our staff is more than happy to answer any questions you may have and schedule an appointment with your OB-GYN.