What Patients Want: Doctors Who Listen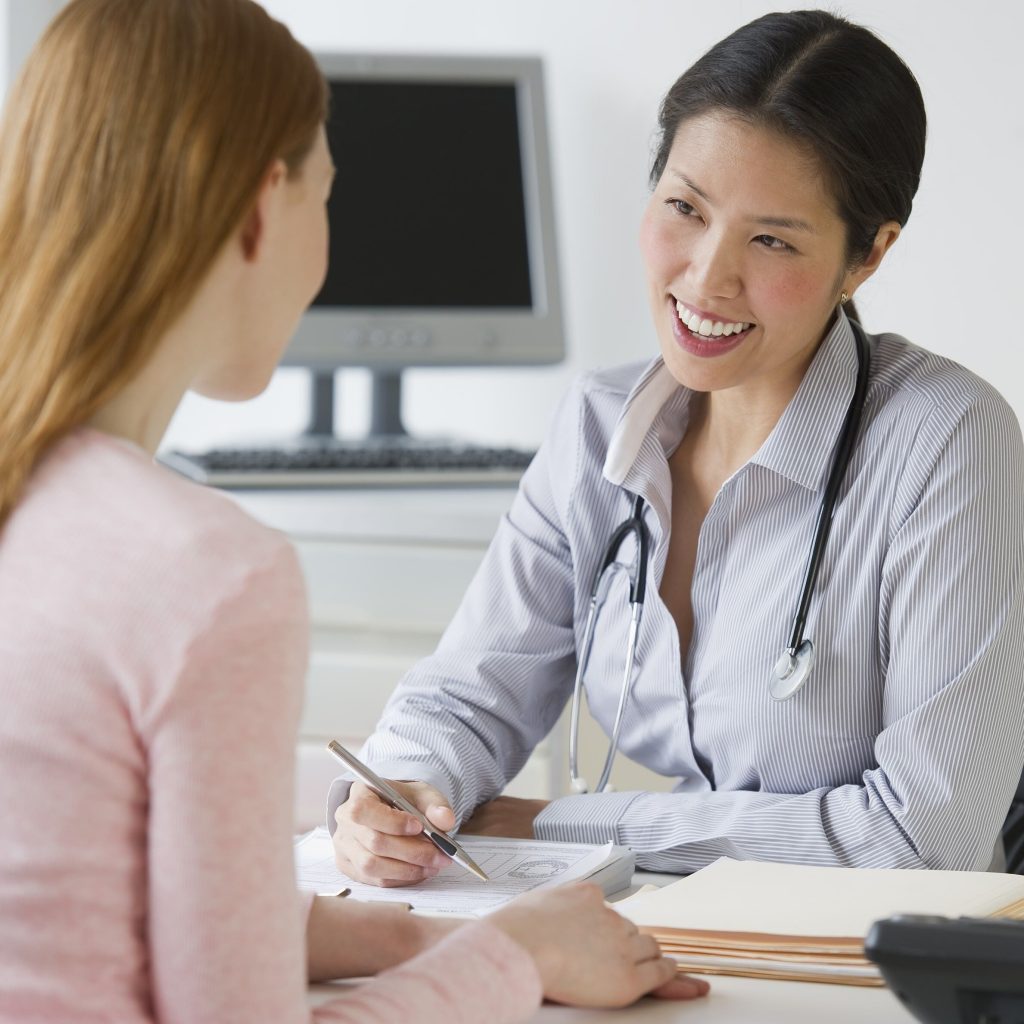 Your feedback is very important to us. The doctors and staff at Cherokee Women's Health care about what you want from your doctor visits, which is why we regularly survey our patients. Your feedback tells us that you want doctors who listen, spend time with you and have a great bedside manner. And of course, you want an educated physician who can clearly explain your symptoms and treatment options.
Dr. Litrel wants every patient of Cherokee Women's Health to feel seen, heard and compassionately cared for so he has hand-picked an amazing team of caring, compassionate and highly educated doctors. All our providers pride themselves on engaging with their patients while making sure the patient feels accepted and heard while discussing symptoms or treatment.
Following are a few testimonials from our patients:
"The doctors at Cherokee Women's Health actually listen to me and do what's best for me. They care more than another other doctor I've been to." Emilee Z.
"Dr. Litrel is always very caring and considerate. He listens to your symptoms without making you feel like he's in a hurry to move on to the next patient. He has offered alternative help with my Sjogren's Syn. Disorder. He treats you with respect." Sue H.
"Dr. Gandhi serviced my prenatal appointments, and I thoroughly appreciated how she listened to me and my body. Nothing unnatural was forced, which I believe helped in a very smooth delivery. She was always very upbeat and her excitement bubbled over. By the end of each visit, I was always smiling. Susan delivered my baby, and she did a wonderful job. She was very comforting and soothing. Again, I appreciate how she let my body naturally deliver the baby it its own time. This was a wonderful pregnancy and birthing experience." Billi R.
"In June of 2011, I was rushed to Northside Hospital in Canton in severe pain only to find I had a ruptured tubal pregnancy. My family and I were so devastated. Dr. Litrel came to my bedside and prayed with us, and then I was rushed to the operating room for surgery. He was so wonderful, kind and had the best bedside manner. It's February of 2012, and we are expecting again. Everyone in the office is so kind and respectful. I wouldn't have any other group of doctors take care of me in our situation, and couldn't imagine any other doctor bringing our miracle baby into this world." Kimberly L.
These are just a few testimonials that we've received from our wonderful patients. You may also find testimonials here. Just click on the service you're interested in to read hundreds of patient reviews.

Or, read real stories from patients of Cherokee Women's Health.
Make an Appointment Today
Cherokee Women's Health wants to be your OB/GYN healthcare provider. With a diverse group of doctors – male and female – and two midwives, we believe you will find the care, compassion and excellent care that you are seeking. Please call 770.720.7733 or call us to schedule an appointment at our Canton or Woodstock locations.