How to Find the Right OB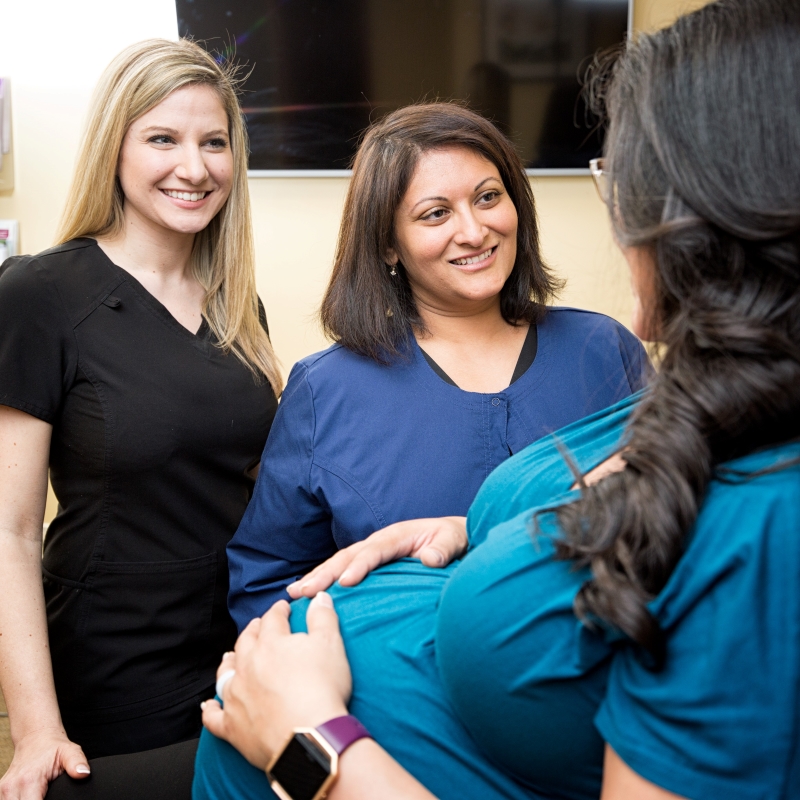 If you're new to the area, a first time mother, or you aren't satisfied with your current OB/GYN, the first thing on your list after that positive pregnancy test is "find a qualified obstetrician." If you're anything like the rest of us, you're also daunted by the task. You need a qualified medical professional you can trust with your health and the health of your baby. You also need someone who makes you feel comfortable and cared for. After all, you'll see your OB regularly over the next nine months.
Choosing an obstetrician or midwife doesn't have to be difficult. Cherokee Women's Health has 5 easy questions to get you started.
4 Questions to Help Pregnant Women Find the Right Doctor
Do I want an obstetrician or a midwife? For most expectant mothers, expertise is the most important consideration when choosing a prenatal physician. But what is the second? Credentials, hospital privileges, type of delivery, perspective on pain relief, and any special circumstances surrounding your pregnancy can help you choose whether an OB/GYN or a certified nurse midwife is the right choice to care for you and your growing family.
What have I heard?

If your friends have recently given birth, their experiences will speak to you more clearly than any board certification. Ask friends, family members, and your gynecologist or primary care physician who they recommend. Factor in any personal health considerations that may require a specialized OB-GYN. Then research your top physicians and schedule an appointment to make sure they're right for you.

Where will the delivery take place?

Make sure your physician partners with a reputable hospital near you. Cherokee Women's Health works with Northside Hospital-Cherokee to give moms the most advanced medical facilities and the most comfortable birthing experience. We are excited to expand this excellent care to their new hospital, which is expected to open in 2017.

How do I feel about this physician?

In the end, trust your gut. No matter how qualified your obstetrician or midwife may be, if you're not comfortable with them, you're going to have a stressful pregnancy. If you feel rushed, uncomfortable, or simply don't

click

with your physician, find another qualified physician or and advanced practice provider

.
At Cherokee Women's Health, we're dedicated to helping expectant moms have the best pregnancy experience. To learn more about our physicians and advanced practice providers, schedule an appointment, or learn how to approach the early stages of your pregnancy, call our offices in Canton or Woodstock.