An Interview with Chief Ultrasonographer Brenda Peters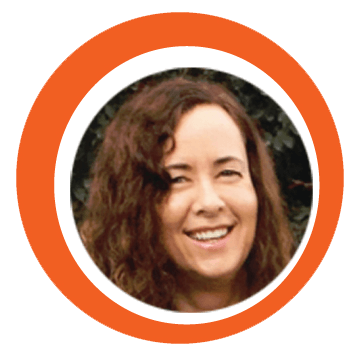 Seeing the Mother-Baby Story
Brenda Peters is our Chief Ultrasonographer here at Cherokee Women's Health. We sat down and asked her a few questions to learn more about her and why she chose this profession.
Question: What led you to become an ultrasonographer?
Brenda: I come from a really big blended family – seven sisters and four brothers! When I got out of high school, I joined the Air Force so the GI bill could pay for my college. I've always been a math and science geek, so my work in the Air Force was electrical instrumentation, using transducers and acquiring data.
But I was lonely! I realized I'm really a people person, too. I saw that becoming an ultrasonographer would give me a chance to combine my technical side with helping people every day.
Question: What is your typical work day?
Brenda: A lot of women are pretty scared and nervous when they come in. I try to make it easy for them to be here. I pay a lot of attention to what I say, and how I say it – because that becomes part of their experience and their memories. I LOVE our patients – when the moms come in for child #2, #3, we really have a relationship. For one of our patients, I've done the ultrasounds for all FIVE of her children. I realized after I was here a few years and people started telling me their stories, that I was a part of their story, too. That is the special part of this job. I love it.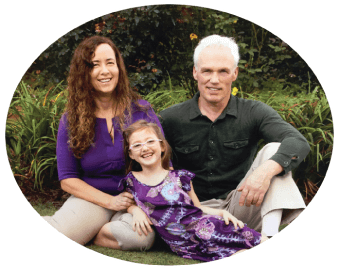 Question: Do you have a motherhood story, too?
Brenda: You know, I didn't come to parenthood the usual way. When I began working at Cherokee Women's, I had been on a rough road for many years, trying to become a mother. Then RIGHT after I came, I found out I could adopt Samantha. Her birth mother was 20 weeks pregnant. It's like the practice had hired a pregnant woman. I'll never forget how kind everyone was to me, even throwing me a shower when I went out on maternity leave.
This was a really important experience coming here. I think part of my work is giving our patients hope. I like to tell them my story. I say, "If you're determined to be a mom, you will find a way."
Note: Under Brenda's leadership, Cherokee Women's has earned a spot on the select list of practices fully accredited by the American Institute of Ultrasound in Medicine for Obstetric and Gynecologic ultrasound. Brenda graduated from Rochester Institute of Technology in Rochester, New York with a Bachelor of Science degree from the Diagnostic Medical Sonography program with High Honors in 2000. Brenda is also certified in Nuchal Translucencey and is registered in OB/GYN by ARDMS (American Registry for Diagnostic Medical Sonography).
FUN FACTS about Brenda
Air Force Technician, Warm and Fuzzy
Brenda became an instrumentation tech with the Air Force – where she figured out she didn't want to work just with technology! She has a people side, too: afterward, Brenda earned her BS in Ultrasonography.
Seven Sisters and the Hubble Telescope Connection
Brenda comes from a family of 7 girls and 4 boys – all math and science types! "Five of my sisters are in nursing, and one is an accountant. We like science," Brenda says. As a matter of fact, her father was the engineer for the mirror glass on the Hubble Telescope!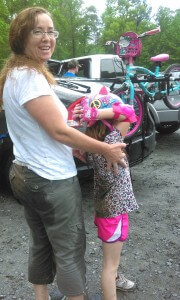 Roughing It – On a Mountain Bike!
On weekends, Brenda gets muddy with her daughter Samantha on the Blankets Creek Mountain Bike Trail!