Cherokee Women's Celebrates National Women's Health Week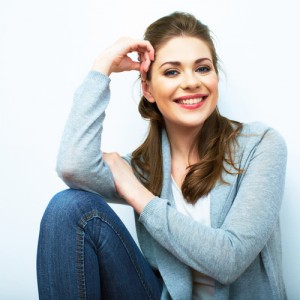 Mother's Day kicks off the celebration of National Women's Health Week, a week designed to encourage the women of our lives (mothers, grandmothers, sisters, aunts, friends, co-workers) to take some time out for them to really focus on their health. Women are known for making sure that their family and friends are taken care of and often put themselves last. However, without properly taking care of yourself, you're doing them a disservice – you're not your best self. We want to focus on a few key habits that will allow for you and your entire family to remain taken care of.
Annual Gyno Exam
For all women, annual well-visits are the key to maintaining an overall healthy lifestyle. Gynecological services at your well-woman visit include a full pelvic checkup, any necessary tests such as screenings for high blood pressure, high cholesterol, and sexually transmitted diseases, among others. You will also be able to discuss family history, family planning, and ways to improve your overall health with your doctor and discuss any concerns you may have. When scheduling your next annual well-visit, make a list of all questions or topics you want to ask your doctor so you're better prepared.
Breast Exams
Breast exams, which may or may not be performed at your annual well-visit, are also one of the services now offered without additional out-of-pocket costs. Breast exams, both in-office and at home, are imperative in detecting different types of abnormalities and warning signs.
Maintaining a Healthy Lifestyle
You're busy. We understand. Trying to squeeze exercise into an already-jam packed week full of work, school schedules and outside activities can seem like an exhausting task in and of itself, but if you think about exercise in terms of a necessity, carving out 20 minutes here or there to go for a walk can really help keep you healthy. In combination with eating right and quitting smoking, exercise will help you maintain a healthy lifestyle.
To schedule your next well visit at one of our two locations, contact our office.