Are You Getting Regular Mammograms?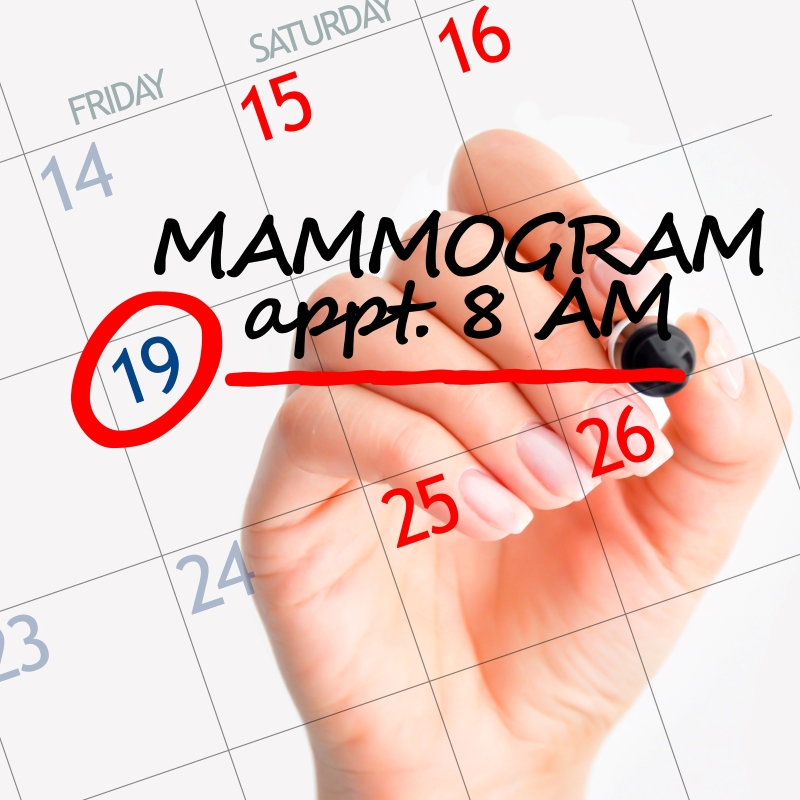 Each year, much of the world goes pink to help spread awareness for breast cancer. In an effort to do our part, Cherokee Women's Health wanted to devote our first blog in the month of October to reminding women how important it is to get regular mammograms.
According to the National Cancer Institute, women age 40 and older should have mammograms every 1-2 years, and women who are at higher than average risk of breast cancer (due to family history or women who carry the known mutation in either the BRCA1 or BRCA2 gene) should talk with their health care provider about whether to have mammograms before age 40 and how often to have them.
What to Expect
If you haven't been to a doctor for a regular mammogram appointment yet, don't worry – it's a fairly painless process. Mammography is a fast procedure (about 20 minutes), and discomfort, if any, is minimal for most women.Mammograms require very small doses of radiation, however the risk of harm from this radiation exposure is extremely low. The benefits of mammography nearly always outweigh the potential harm from radiation exposure, but if you're concerned about exposure to radiation (especially if you're pregnant), it's important to talk to your doctor about these concerns.
Tips for a Successful Mammogram
Here are a couple extra tips to help make sure your visit goes smoothly:
Bring your past mammogram films/results with you. If you've been to the same facility before, make sure your past results are available to whoever is reading the study.
Discuss your family history of breast and other cancers — maternal and paternal — with your doctor.
Ask if your center has CAD — computer-aided detection — a tool that assists the radiologist in finding any areas of concern that need further attention.
If you've been referred for a mammogram because of a suspicious lump or a finding on another test, get a detailed note from your doctor including the reason the mammogram has been ordered.
Work with your doctor to compare your mammogram results with any other tests you may have had done, such as ultrasound or MRI.
On the day of the exam, avoid wearing a dress, since you'll need to remove your top for the test. Don't wear deodorant or antiperspirant, since these can show up on the film and interfere with the test results.
Schedule your mammogram to avoid the time when your breasts are swollen or tender, such as right before your period.
In between your routine mammograms, it's important to maintain self-checks each month. Women can do this in the shower, in front of a mirror or lying down, whatever they find most comfortable. If you have questions about routine self-exams or about mammograms, don't hesitate to contact one of our offices conveniently located in Canton or Woodstock.