Ask the Midwife Video Series
Get to know our certified nurse midwives in these short videos. In them, they answer the most commonly asked OB questions. Everything from 'Is Cramping Normal?' to 'Is Coffee OK?' to 'Counting Fetal Kicks'. Watch them to get quick answers to your pregnancy questions.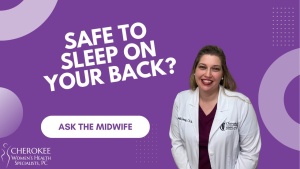 Is it safe to sleep on your back while pregnant? ...