Hospital "Home Birth"? Yes, You Can!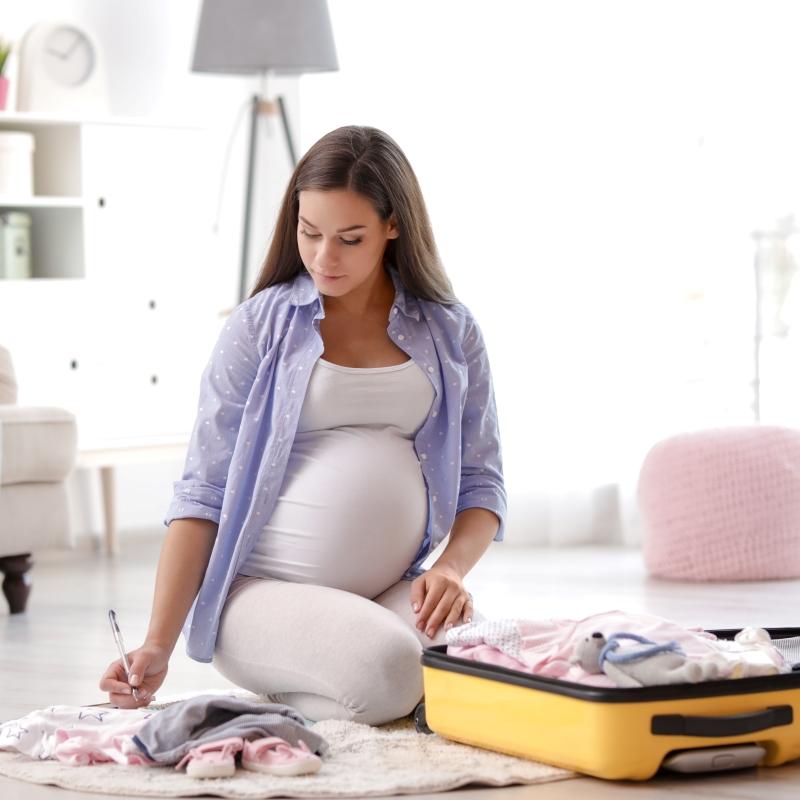 Can you have a "home birth" in a hospital? Yes, you can! As OB/GYNs, we help deliver a home birth experience while in the safety of a hospital. It's the best of both worlds.
We Want You to Have the Best "Home Delivery" Experience in a Hospital
Home births have become increasingly popular among expectant moms, especially since the pandemic. Approximately 1% of all U.S. births are delivered at home, and statistics show that number is on the rise. But for the safety of pregnant moms and their babies, an "at home style" delivery in the hospital is the preferred option by OB/GYNs, especially by the doctors at Cherokee Women's Health Specialists.
The doctors and midwives at Cherokee Women's Health work together with you as a team to accommodate your individual birth plan. The state-of-the-art facility at Northside Hospital Cherokee has a top-notch Women's Center and a Level 3 NICU. We are fully equipped and ready for any dangers that arise, but ultimately, we desire to give you the closest type of birth possible to what you would experience at home. We believe each pregnant mother is special and deserves individualized family centered care.
There are many options for a labor experience, and we will make every attempt to accommodate your preferences to make your labor desires come to fruition. It's your body, your baby, and your birth – so we want and expect you to have your best experience for your pregnancy journey and birth.
Why Should You Deliver in a Hospital?
The American College of Obstetrics and Gynecology firmly states that the safest option for mom and baby are in a hospital or birthing center. The American Academy of Pediatrics concurs that babies are best born in the hospital to ensure the safest and healthiest outcome. The health and safety of mom and baby are of upmost priority — so taking the necessary precautions by being in a hospital are recommended by experienced doctors.
James Haley, MD, FACOG, FPMRS of Cherokee Women's Health has delivered nearly 10,000 babies during his career as an OB/GYN. He shares candidly about the dangers of home births:
"We work together with expectant mothers to make all of the best plans for how a delivery will go. Childbirth, as we know, doesn't always go smoothly or as planned. Occasionally, a medical crisis arises that causes the entire team of doctors and nurses to jump into immediate action, work together like nothing you've ever seen — all to get that baby out in 2-3 minutes to save its life, while also trying to take care of the mother and keep her safe. I have personally seen hundreds of babies that would have died, had the patient not been at the hospital just at that moment."

– Dr. James Haley on the importance of delivering in a hospital
Preparing For Your "At Home Style" Delivery
No one can tell you what your birth experience will be like, but we can help you feel prepared, confident, and ready for the birth of your baby. At Cherokee Women's, we have an OB patient VIP program for all newly pregnant mothers, where you are given the opportunity to have all your questions answered and are given all the information you need to guide you throughout your pregnancy journey. You can create your own birth plan, unique to you and your wishes. We check on you often throughout your pregnancy – in addition to all the regular visits, to make sure that your pregnancy and birth plan are meeting your expectations.
For those that opt for a natural birth, we offer unmedicated births. Our medical team is very willing to offer intermittent monitoring and variable laboring positions, among the many other requests according to your specialized birth plan. We also have the expertise of one of our physicians, Lisa McLeod, DO, FACOOG, who specializes in osteopathic manipulation to help women in labor and delivery. Her unique obstetrical training in holistic treatment has been valuable to patients wanting a natural approach to childbirth.
As part of the planning process, we recommend attending maternity classes at Northside Hospital so that you can learn about the options available to make your childbirth as close to a home birth as possible. You will learn what to expect during delivery and all the options available to make your birthing experience your own. You also can learn what you need to know about breastfeeding, infant CPR, and you will be given answers to your questions through evidence-based education and support. It is important to educate yourself during pregnancy by attending classes, sharing with others who have similar concerns and learning what to expect so that during labor and after birth, you understand what's going on and can make decisions with your doctors and midwives.
Natural Hospital Birth: It Can be Done!
You really can have the natural birth you are hoping for even if you must be at the hospital. You can enjoy the experience of working with your body to birth your baby in collaboration with your team of doctors, midwives, and nurses who are there to ensure you have a safe delivery.