Difficult Pregnancies – A Patient's Story
Alexandra and her husband were thrilled when they learned she was pregnant with a baby girl. Having two boys, Alexandra knew she wanted no one other than Cherokee Women's Health to deliver her baby, since they had safely delivered baby Deacon.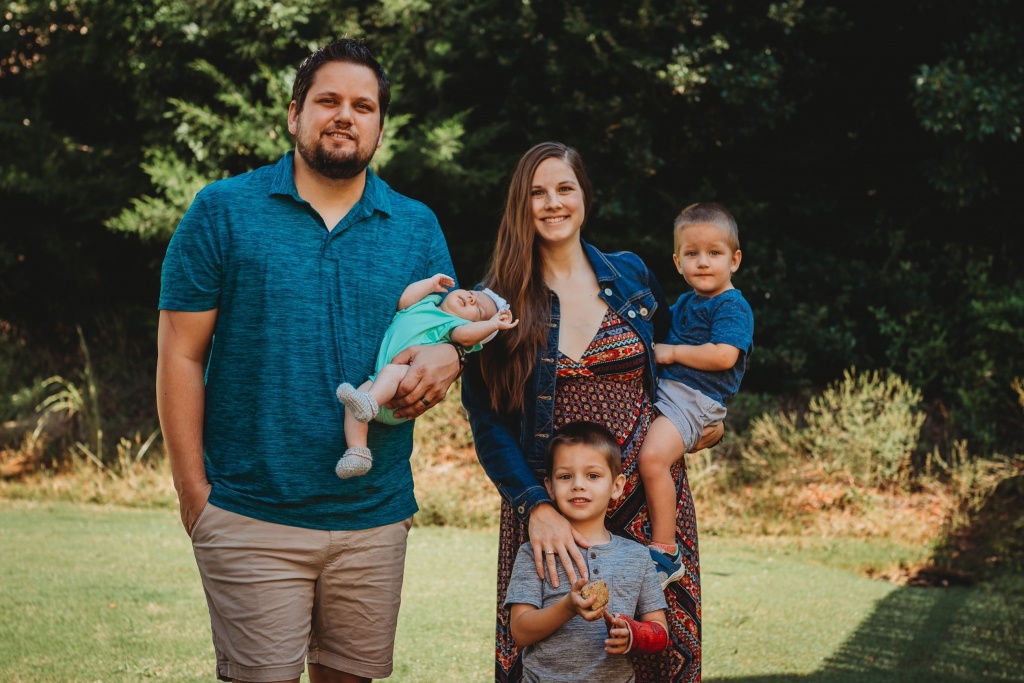 An Emergency Delivery with Baby #2
Alexandra faced a difficult and traumatic delivery with her second son, Deacon. Before she reached 40 weeks, she began feeling crampy and learned she was experiencing Braxton-Hicks contractions, also known as "practice contractions", since they are considered the body's warm-up or rehearsal for actual labor. Since Alexandra wasn't yet full-term, she didn't take her symptoms too seriously.
However, later that night, her water broke, and her pain level went from 0 to 60 in no time. She was rushed to the hospital where it was discovered that her baby was breech. Just minutes later, her doctor delivered baby Deacon via C-section. Thankfully, she was prepared for that since she'd had a C-section with her first baby.
"My doctor got him out in what seemed like only a minute! It was insane how fast she was able to safely deliver my son. I feel like she saved my life and Deacon's life. After that experience, our connection grew. There's absolutely no one else I'd want to deliver my baby."

– Alexandra expressing gratitude for her doctor
A Painful Pregnancy Journey with Baby #3
Alexandra wasn't surprised when she experienced extreme nausea and dehydration during her third pregnancy. She'd had that with both of her previous pregnancies. However, she did not expect the many hardships her family would have to endure.
While still in her first trimester, both her father and grandmother passed away. Then, just a couple of weeks later, Alexandra was in a car accident that left her with sciatica pain that radiated down through her leg.
"I couldn't eat or drink much, even as late as going into the second trimester. I was so terrified I was going to lose my baby because of the grief and because I had suffered a miscarriage in between my first two babies. It was a lot."

– Alexandra recalling her 3rd pregnancy
Rush to the ER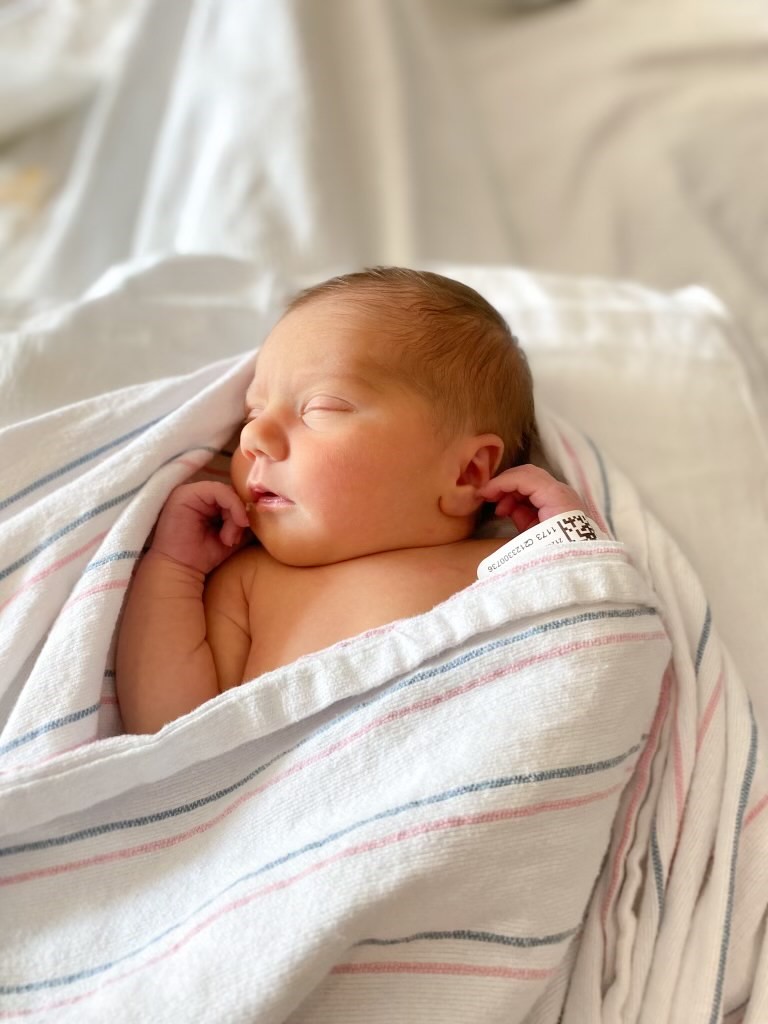 Late into her third trimester, Alexandra couldn't feel her baby moving as much as she normally did, so she called Cherokee Women's and explained her symptoms. She was sent to the ER, where she stayed overnight and received medicine to stop pre-term labor.
Her doctor knew Alexandra needed to be closer to at least 38 weeks before she delivered — especially since her past deliveries were so challenging — so she scheduled an induction for August 24th.
However, on August 21st, Alexandra wasn't quite feeling like herself. Remembering her symptoms with Deacon, she went to the hospital as soon as possible, and sure enough, she was already dilating and experiencing contractions. This surprised her because even though she felt a little strange, she hadn't felt any pain! A C-section was performed and baby Kinzie was born that night.
"I never thought I'd have to have a C-section with my third baby, so I was scared. The first two were emergency C-sections so I wasn't sure what to expect, but my doctor assured me that I'd be okay and that she had my back. I trusted her, and I'm forever grateful for her. I didn't have any complications, and I've been recovering just fine!"

Alexandra on her third C-section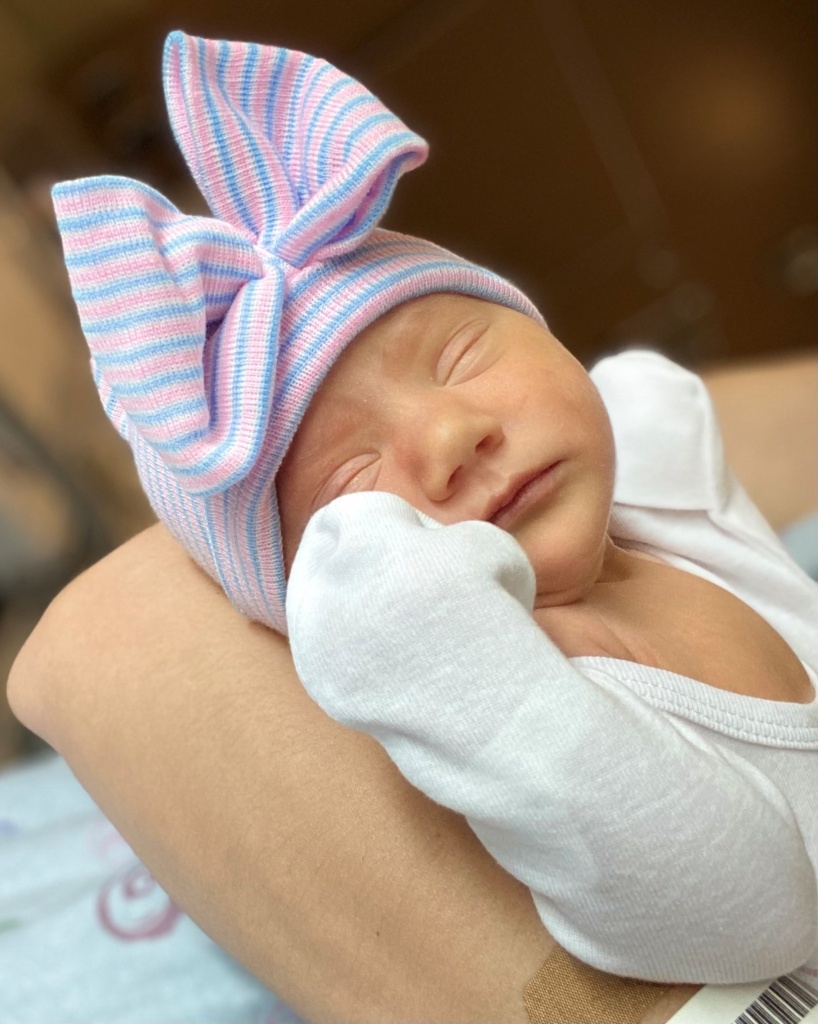 Extended Stay at the Hospital
Kinzie was born with slightly low blood sugar, and she'd lost too much of her birth weight, so she and Alexandra stayed at the hospital for a few extra days. With treatment, baby Kinzie's sugar levels became normal and after five nights at Northside Hospital Cherokee, she was healthy and ready to go home!
"My husband and sons were so excited to see Kinzie when they picked us up from the hospital! They adore her so much. It's just so cute how much they love her. My two-year-old, Deacon, says she is his baby and the first thing he wants to do every morning is give her a kiss. I mean, it's truly the sweetest thing."

– Alexandra, grateful mom of three
Grateful for my Doctor
"I immediately felt connected to my doctor at Cherokee Women's and felt that I could trust her when I went in for my first appointment with Kinzie. I was so emotional because it had been two to three weeks since my dad had passed away, and I just started crying. She asked what was going on and just hugged me. She has this calming effect on me, it's hard to explain. She's the best doctor I've ever met, and I am just so grateful she was there for me and was so accommodating. She went above and beyond to deliver both my babies and make sure that they were safe," Alexandra recalls.
Alexandra's Advice to Other Moms
"In general, I tend to tell myself to just push through, it'll be okay," Alexandra shares. "But I would say to other mamas, don't be afraid to ask for help. Don't be afraid to admit that you can't do it all. Also, hydration is key. Staying hydrated is something I struggled with. I had dehydration and had to get IV therapy with my first pregnancy."

– Alexandra's advice for new moms