It Took a GYN to Finally Give Me Relief – A Woman Experiences Years of Suffering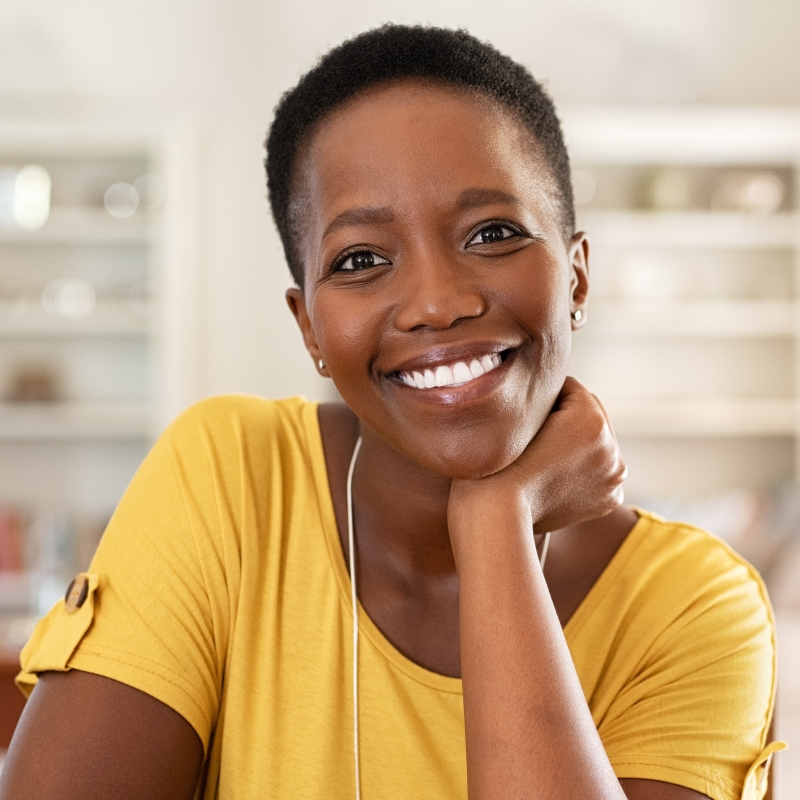 Marisol suffered for years. Her primary care doctor didn't provide answers. Finally, she got relief with the GYNs at Cherokee Women's Health.
Finding a caring doctor who actually listens is difficult. It's even more difficult to find one that specializes in female health issues.
Marisol had suffered for many years with a multitude of problems: painful sex, pelvic pain, heavy clotting during her periods, and constant exhaustion. Her demanding job required her to move frequently and living in nine different states over 15 years made it even more challenging to find a good doctor who would listen and take her problems seriously.
Test After Test Revealed No Issues
Marisol had had ultrasounds to look for cysts or fibroid tumors over the years but nothing had ever been found. She continued to suffer with exhaustion due to the heavy periods and pelvic pain for several more years. After moving to Georgia, her pelvic pain was so severe she ended up in the emergency room at Northside Cherokee Hospital in Canton. The ER doctor gave her pain relief and recommended she see a specialist as soon as possible. Marisol knew she wanted a doctor who cared deeply for their patients and who also had the experience needed to help with her situation.
She did her research and discovered the board-certified GYNs at Cherokee Women's Health Specialists.
The GYNs at Cherokee Women's Health Believed Her
Marisol immediately felt comfortable and at ease with her doctor and knew she was with an expert. She listened as all of the possibilities were discussed with her and solutions were offered. She finally felt heard.
The first and simplest option her doctor suggested was an endometrial ablation, an in-office procedure to destroy the lining of the uterus. Unfortunately, the ablation did not work for her. At that point, a hysterectomy was discussed as an option and Marisol knew that was the best and final solution if she wanted a normal and pain-free life.
Finally, Marisol Got Relief With a Hysterectomy
A vaginal hysterectomy was performed on Marisol and the surgery was a success.
Marisol only spent one day in the hospital and went home with minimal pain. It's been over six months since her surgery and she is feeling great. After her hysterectomy, she is living a life free of the horrible pain that she suffered from for so many years.
She is beyond thrilled that she chose Cherokee Women's Health. "My doctor was phenomenal. I definitely this practice to everyone."
Cherokee Women's Health – The Hysterectomy Experts
A hysterectomy can be an emotional decision for many women, but the benefits often outweigh the downsides. Finding the right doctor who is an expert in such surgeries is key to a successful outcome.
The physicians at Cherokee Women's Health are board-certified OB/GYNs and have the unique skills to address complex female issues. You don't need to suffer with pain any longer. Call today for an appointment at 770.720.7733.