Pelvic Pain – Your Mother Was Wrong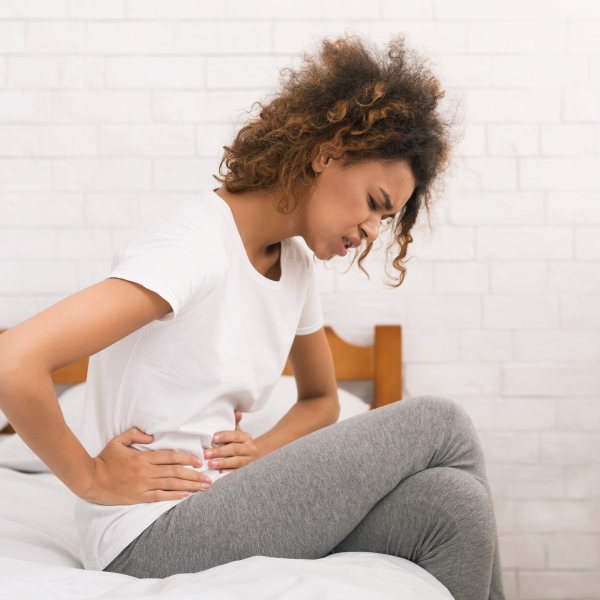 Adrian came to my office this morning for a GYN visit. She is one of hundreds of women who visit our office every year looking for relief from pelvic pain.
Adrian's story is also common. "Period pain is a normal part of being a woman," Adrian's mother told her when she reached adolescence and the pain first began. Adrian believed it.
"I experienced intense monthly pain around her pelvic area throughout my teens. When I entered my twenties, I missed work for a day or two every month because the pain was so bad. I didn't make a big deal about it because I truly believed my pain was "normal."

– Adrian
Pelvic Pain is Not "Normal"
Adrian recently visited Cherokee Women's Health after moving to the area. Like most women, she had formed a bond with her former OB, and the switch was hard. But not every GYN focuses on treating pelvic pain, and Adrian's OB had been no exception. Pelvic pain is a complicated condition which can arise not just from the reproductive organs, but from the urinary tract or bowel as well. A woman might have more than one condition, each with a different cause.
Causes of Pelvic Pain Include:
Pelvic inflammatory disease
Irritable bowel syndrome
Urinary tract infection
Pelvic support problems
Uterine fibroids
Factors such as past trauma or sexual abuse
Describing Your Pain is Key To Successful Treatment
Part of successful treatment is answering questions, which helps your GYN understand your health history:
When and where does the pain happen?
How long does the pain last?
Is the pain related to your menstrual cycle, urination or sexual activity?
What does the pain feel like (sharp or dull)?
What were the circumstances when the pain began?
A history of sexual abuse can also lead to symptoms of pelvic pain, whether from actual physical damage or the emotional trauma.
Tools For Diagnosing Pelvic Pain
Blood test
Pregnancy test
Ultrasound
CT Scan
MRI non-invasive procedure
Laparoscopy
Potential Treatments for Pelvic Pain
Antibiotics
Anti-inflammatory and/or pain medicines
Relaxation exercises
Oral contraceptives
Surgery
Physical therapy
In Adrian's case, I diagnosed a longtime history of endometriosis. She seemed genuinely surprised at the range of treatment options available for her, and chose to try birth control pills as a first step. This week Adrian returned for follow-up, happy to report that the "normal" pain she had lived with all her life was gone!
Don't Suffer with "Normal" Pelvic Pain
If you're experiencing pelvic pain, help is available. Call our office at 770.720.7733 or schedule an appointment online today.