Endometriosis – A Patient's Story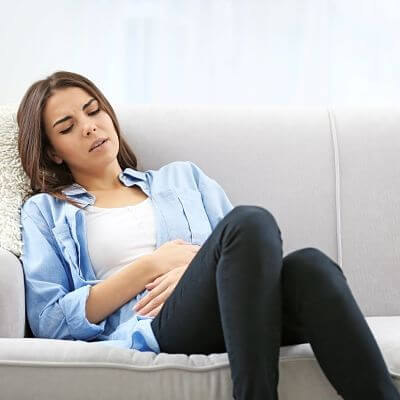 Endometriosis occurs when the endometrial tissue grows and attaches itself in different places outside of the uterus where it doesn't belong. It impacts 11% of women in the U.S. alone and often goes undiagnosed for years. That is what happened to Chelsea, a patient of Cherokee Women's Health.
My Primary Doctor Couldn't Figure it Out
Chelsea began to experience severe pain in her lower abdomen in 2013. The pain progressively got worse and eventually became constant. She describes it as the worst pain she has ever had. Having not experienced any previous gynecological issues, she made an appointment with her primary care physician.
Unsure of what it could be after Chelsea explained her pain, her doctor decided to run a battery of tests — including blood tests, G.I. tests, and even an MRI — but still, there was no answer. Chelsea felt confused and discouraged.
My GYN at Cherokee Women's Health Really Heard Me
A year had nearly passed and Chelsea was still in severe pain so she made an appointment with Cherokee Women's Health Specialists. During the visit, Chelsea explained what she had been going through and how she felt that no one believed how bad her pain was. Her doctor not only believed her but immediately said that it sounded like endometriosis. She explained that the only way to be sure was to schedule surgery to confirm. Chelsea agreed, anxious to find an answer and hopefully alleviate the pain.
Diagnosed With Stage 4 Endometriosis
During the surgery, her doctor discovered that while the right side of Chelsea's pelvis was clear, her left side contained Stage 4 endometriosis — the most severe stage. She also found that Chelsea's left ovary had attached to part of her intestines. Her endometriosis was treated and freed the ovary from its attachment, and a full sweep was done to make sure all else was clear.
Five years later and Chelsea still feels great and has had no reoccurring pain. She credits her doctor's expertise and for believing her when no one else did.
"As long as Cherokee Women's Health is here, I will never go to anyone else."

– Chelsea
In fact, Chelsea is now going back for another reason — she's trying to conceive. She knows if anyone can help her achieve this dream, it's Cherokee Women's Health.