Christy's Energy Soared In This Medical Program For Women Only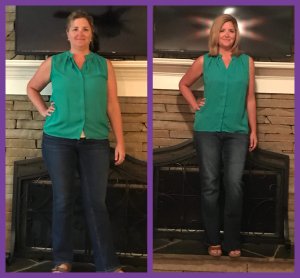 "I can keep up with my kids!"
These were Christy's words for the life-changing results from this Medical Program for Women Only at Cherokee Women's Health.
"My energy has soared! I sleep better, have less inflammation, I can keep up with my young kids and my confidence has increased. Learning portion control and that sugar doesn't work for me made a huge difference. So did learning that it's okay to get medical support to achieve your goals!"
Designed by MDs Who Specialize in Women's Health
Christy is just one of the hundreds of patients who have experienced a transformation through this unique medical weight loss program for women.
We base your weight loss on YOUR needs, so you will have a weight loss program tailored just for you. Our program is designed specifically for women by our OB/GYN MDs who specialize in women's health. Because of our medical expertise in treating health and hormone issues unique to women, we can identify and treat hormone imbalances that may make losing weight more difficult for women.
The Medical Weight Loss Program at Cherokee Women's Health Offers:
Weekly fat-fighting injections
Natural appetite suppressants or FDA-approved appetite suppressant
Pharmaceutical-grade dietary supplements
Body fat analysis
Dietary and exercise support and counseling
"This program gives you the tools you need to succeed through an amazing, medically trained staff that supports you 100% of the way."
Hundreds of Women Are Enjoying A New Life
We are proud that now hundreds of our patients have found a whole new life through this program. Like Christy, you can re-discover new energy, soaring self-confidence, and re-invent your life in a way you may not have dreamed possible!
Let us show you how…
Call today to schedule your free weight loss consultation at 770-720-7733.