Celebrating One Year of Medical Weight Loss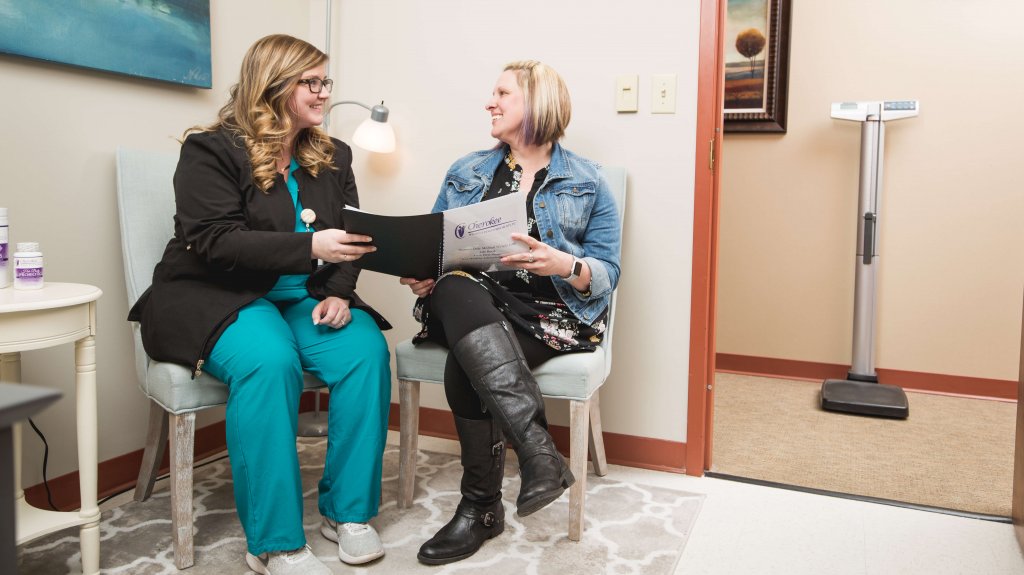 Today, June 6th, 2018, marks one year since we launched our Medical Weight Loss Program here at Cherokee Women's Health. We have been privileged to help women reach their goals by providing the motivation and resources needed with an understanding of how weight loss is approached specifically for women.
Our Medical Weight Loss Program Has Over 350 Participants
Our providers saw a need for a female-only Medical Weight Loss Program. It became obvious to them as obstetricians and gynecologists that a woman's body gains and loses weight differently than a man's. We, as women, have specific challenges—from hormones and child birth to elevated stress levels. We created a
program
that incorporates:
Weekly Fat Fighting Injections
Natural appetite suppressants or FDA approved appetite suppressant
Pharmaceutical Grade Dietary Supplements
HCG therapy
Body Fat Analysis
Dietary and Exercise Support and Counseling
Thanks to these methods, many women have been able to meet their weight loss goals and keep it off too!
–
Here are a few of our Medical Weight Loss Program success stories: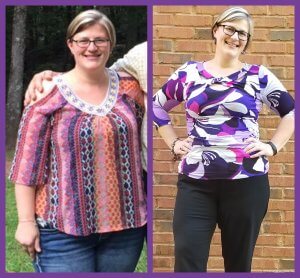 Erica D.
"I have lost 27 pounds since April 24, 2017 on the Medical Weight Loss Program!! I have s

o much more energy and have started working out again. I've learned that tracking calories is very important and that when you do, you will make healthier food choices. This has been one of the easiest programs I have ever done!"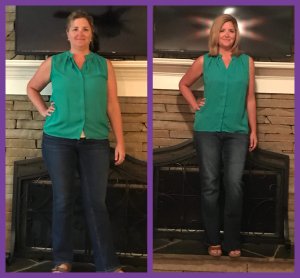 Christy W.
"I've lost 41 pounds and only have 9 pounds to go before I reach my goal weight! My energy has soared, I sleep better and have less inflammation. I'm better able to care for my kids and my self-confidence has increased. On the Cherokee Women's Health Weight Loss Program, I've learned portion control, how to believe in myself again, that sugar is not my friend and to not be afraid to use doctor-approved medication to help achieve my goals. This program gives you the tools you need to succeed through an amazing, medically-trained staff that supports you 100% of the way. To anyone who's struggled to lose the weight, I would say to them, 'One Day or Day One? You decide!'"
–
–
Wendy has lost 38 pounds!
"The program gave me a huge boost in my weight loss journey."
"When I started the program at Cherokee Women's Health I had already lost 16 pounds but it had taken me over 5 months to lose it and then I plateaued in my weight loss journey. In the last 4 ½ months I have lost an additional 38 pounds with Cherokee Women's Health Specialists.

When I began the program, I was shopping for and being fitted for a dress for my sister's wedding and initially I was going to be in a size 18-20 dress. By the time the wedding came around I had a size 14-16 and still had to have the dress taken in some before the wedding. The program gave me a huge boost in my weight loss journey. I now have more confidence, I'm happier, I feel better, and best of all I have more energy to run around and play with my kids without feeling so tired.

One big thing that I learned from the program is the relation of calories in food to how many calories my body actually burns and that every calorie counts. I used to let food control me but now I control the food. It really puts calories into perspective and this program has given me the tools I need to not only lose the weight but to keep it off!"
Angie Has Lost 27 Pounds!
"I have been able to go buy a smaller size!"
"I have been able to go buy a smaller size than I was wearing and have a ton more energy! The Medical weight loss program at Cherokee Women's Health Specialists has helped me to learn to make better choices in the foods I eat. The beginning of my weight loss journey was not easy to start but it has been so worth it and has gotten so much easier as I have learned the relation to foods and how my body uses food for fuel. I would recommend this program to anyone wanting to make a lifestyle change and learning how to lose weight for good!"
Call Today to Schedule Your Free Medical Weight Loss Consultation! 770-720-7733