Breast Cancer Screenings: Understanding the Importance of Early Detection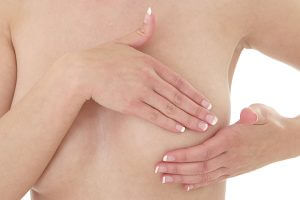 According to the American Cancer Society, one out of every eight women will have breast cancer. However, early detection can lead to a good prognosis, and the screenings are simple. There are several types of breast cancer screenings, so you want to discuss the best option with your doctor.
The Types of Breast Cancer Screenings
You have multiple options for screenings, and it is important to select the one that is right for your situation. Cherokee Women's Health recommends that you have an annual exam to check for breast cancer.
• Mammograms. They are the most common type of breast cancer screening, and require the use of X-rays. Mammograms can show both the early and late stages of tumors through X-ray imaging. It is recommended that women over the age of 40 have an annual mammogram.
• Clinical breast exams (CBE). This type of screening checks for abnormalities and lumps in the breasts without invasive tools. The National Comprehensive Cancer Network (NCCN) shares that the breasts and underarms are usually part of the examination.
• Magnetic resonance imaging (MRI). An MRI relies on magnetic fields to generate images. This is considered to be a more invasive procedure and is usually reserved for high-risk patients such as those with BRCA1 or BRCA2 genes, family histories of cancer or dense breast tissue.
• BRCA testing. Our practice also offers BRCA testing to help determine your genetic risk for breast cancer. This type of screening looks for the BRCA1 or BRCA2 gene mutations that increase the risk of having breast cancer.
• Thermography. Cherokee Women's Health also offers thermography. This procedure uses a camera with heat sensing technology to create a map of your breasts. Changes in temperature in the tissue can be a sign of tumors.
Dr. Hale Explains Thermography
Why You Need Breast Cancer Screenings
The goal of breast cancer screenings is to catch problems at an early stage, so treatment is more effective. It is crucial to use screening tests and exams to catch this type of cancer because symptoms may not appear right away. Regular screenings can detect cancer before it spreads to other parts of your body, so they can increase your chances of survival.
When You Should Start Breast Cancer Screenings
The American Cancer Society recommends that you begin to discuss breast cancer screenings with your doctor at the age of 40. Women who are at a low to moderate risk of breast cancer should have an annual exam such as a mammogram from the age of 45 to 54. If you are 55 or older and in the low-risk category, then you can choose to have an exam every two years. However, women who are considered high-risk should get an annual mammogram and an MRI.
Breast cancer kills 40,000 women every year, but screenings can help with early diagnosis and increase the rate of survival. You can discuss the best exams and tests with your doctor, so you will feel confident in your screening choices. Early detection is the key to fighting cancer. According to the American Society of Clinical Oncology (ASCO), if breast cancer is caught in the beginning stages and before it spreads beyond the breast, the 5-year survival rate for women is 99%.
Don't delay your annual exam. Call 770.720.7733 today for a breast cancer screening appointment.