ThermiVa and Sexual Health – The Basics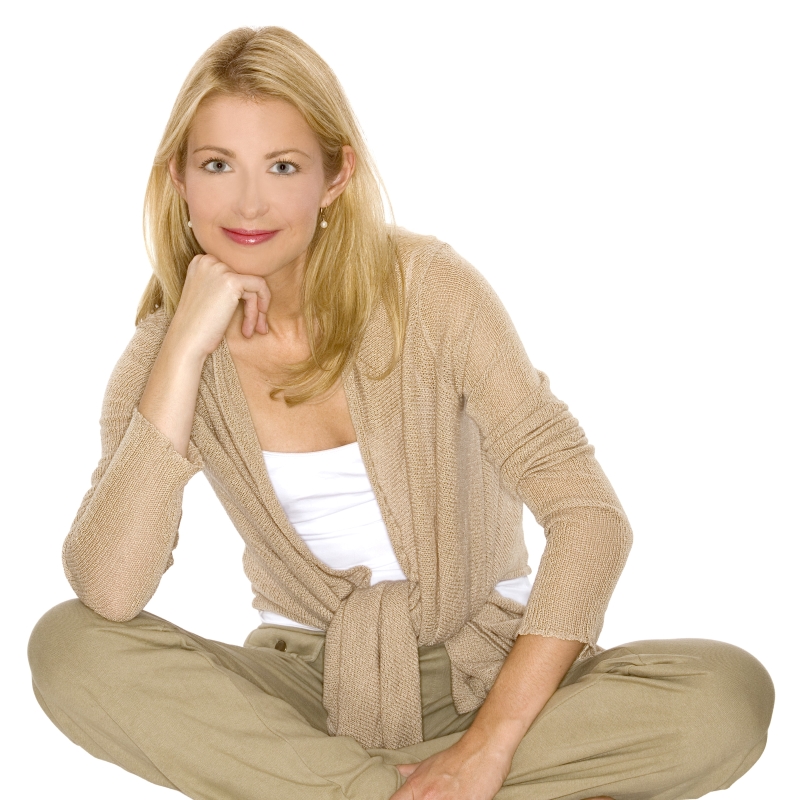 ThermiVa is a ground-breaking office treatment that helps women address common problems with their sexual health. Symptoms such as incontinence, difficulty or pain with sex, and vaginal dryness interfere with patients' lives. The natural aging process, childbirth, and menopause affect vaginal function. ThermiVa is a new technology that has become the standard for in-office, non-surgical vaginal rejuvenation that requires no downtime.
Harnessing the power of thermal energy, ThermiVa helps to reduce or eliminate a wide range of the unpleasant symptoms of aging. Post-menopausal patients, as well as those who miss their pre-baby body, regain confidence when treated with this innovative system.
ThermiVa means you do not have to accept the effects of aging. It helps you reclaim a more youthful vulvovaginal structure — while lessening any unpleasant symptoms you may be experiencing.
What is ThermiVa?
ThermiVa is a temperature-controlled radio frequency system, designed to tighten the internal and external tissues of the vagina. The procedure, which is non-invasive and non-surgical, uses a slim "S" shaped wand to deliver gentle heat to areas of the vagina. This heat restores and tightens vaginal tissue both internally and externally.
A unique feature of the treatment is that you control the level of heat for a comfortable and virtually painless experience. ThermiVa treatments stimulate your own body's production of collagen, even helping to heal tissue or nerve damage sustained during childbirth.
A typical treatment takes place in the office. It requires no anesthesia, so you can go about your day afterward. There is no stinging or burning: the effects of the procedure are mostly painless. A bonus feature is its affordability; it's suited for many lifestyles.
ThermiVa Benefits
ThermiVa treats the external and internal tissues of the vagina. The result is tighter, smoother skin and a restoration of the vagina's functionality. ThermiVa is not just an aesthetic procedure: it combats losses and damage from aging or childbirth. Symptoms ranging from vaginal laxity to stress incontinence to vaginal dryness can be reduced or eliminated with ThermiVa treatments.
Vaginal Tightening: Patients suffering from vaginal looseness find that ThermiVa improves vaginal tightness as it shrinks the tissues of the vagina, lending itself to a better sex life.
Vaginal Lubrication: Women who have lost interest in sex due to pain and dryness will find that ThermiVa increases their natural lubrication – making daily life and intercourse more comfortable without any added hormone treatments.
Urinary Leakage: ThermiVa treatments, coupled with Kegel exercises, can help strengthen the vaginal walls. Tighter vaginal walls can help to stop inconvenient or embarrassing urinary incontinence, along with a reduction in urgency and frequency.
Labia Majora Rejuvenation: ThermiVa treatments result in smaller, smoother, less "saggy" skin. Patients often experience more comfort with sex and less embarrassment with their appearance.
Make an Appointment Today
With ThermiVa, you can reclaim your body and enjoy your life to the fullest. The doctors at Cherokee Women's Health specialize in delivering ThermiVa to obtain the maximum benefits. Call us at 770.720.7733 or request an appointment online to discuss questions and concerns about thermal energy treatments.
You can restore your confidence and youth with ThermiVa!