Cervical Cancer: Planning, Preparation and Prevention
June 1st, 2015 by Diane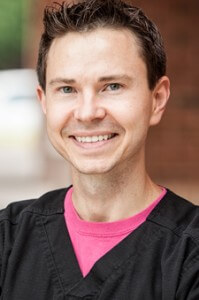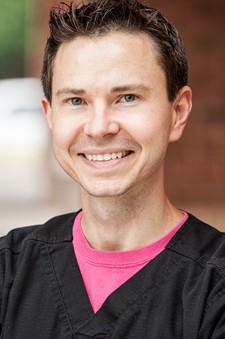 Dr. Britton Crigler writes about the importance of cervical cancer screening:
I ran my fourth half marathon in January of this year in Atlanta in preparation for eventually completing my first full marathon. My wife Lauren and I were running together, racing to the finish line, and we noticed a young man face down on the side of the road with one other person kneeling beside him. At first I thought he had just tripped or was dehydrated. We stopped and eventually were joined by a flight nurse, ER physician, and EMT who were all running the marathon as well. After inspection, we realized this athlete was in his mid-20's and had a laceration on his head. He was not breathing and did not have a pulse. We started CPR and after about five minutes –which felt like an eternity–his pulse returned and color started returning to his face. My wife and I felt lucky to be a part of helping this man survive. Watching him reminded me how delicate life can be, and I was reminded that there is a limit to the things we can plan, prepare for and control.
A Passion for Preventative Medicine
My passion for preventative women's health was one of the reasons I chose to be an OB/GYN.  During medical school, we are trained to look, listen and examine to diagnose a problem. This is the most challenging part of medicine. (Google can only get you so far.) Once a diagnosis is made, a medication, lifestyle change, or surgery will usually fix the problem.  If the diagnosis is cancer, especially when diagnosed in the later stages, treatment plans are not so simple. There is no quick easy fix, no simple cure, and no easy way out. Some cancers like ovarian cancer are typically diagnosed in the later stages because there are few early symptoms.  Treatment with chemotherapy and surgery can prolong life but rarely result in a complete cure.
Breakthroughs in Medicine Provide Prevention for Cervical Cancer
Cervical cancer is completely different from other cancers, as it's preventable. First, the cervix can be seen directly by your OB/GYN or primary care physician without invasive testing using a Pap smear. Pap smears are very effective at evaluating abnormal cells that may develop into cancer. This is why it's so important to schedule a regular exam with your OB/GYN. (Over 60% of patients with cervical cancer have never had a Pap smear.) Known risk factors for cervical cancer include persistent infection by HPV. In fact, HPV is the most common sexually transmitted disease in the United States.
In the past several years, a breakthrough in medicine has provided a way to fight back and prevent cervical cancer. High-risk HPV strains including 16 and 18 have been associated with the majority of cervical cancers. Other HPV strains including 6 and 11 are associated with genital warts or growths on the vulva, cervix or penis. The Guardisil vaccine provides patients a way to actively protect themselves from these four strains of viruses. Additionally, the Cervarix vaccine will protect against the two strains that cause cervical cancer. It is recommended for male and female individuals between the ages of 9 and 26. These vaccinations protect young men and women before there are exposed during sexual activity. Most insurance companies, including Medicaid, will pay for the vaccine. (If you don't have medical insurance, there are still ways to pay for the vaccine. Talk to your healthcare provider about your options.)
The HPV vaccine offers promise and protection from a known direct cause of cervical cancer. With it, we can fight and prevent a cancer that has taken the lives of too many women. Please don't hesitate to contact your OB/GYN, pediatrician, primary care physician, or local health department with questions or concerns about these vaccines. There are also plenty of online resources available for parents and caregivers. We have included some helpful resources below:
National Cervical Cancer Coalition
World Health Organization – HPV and Cervical Cancer Facts
The HPV Connection – The Oral Cancer Foundation
Request a Consultation
Recent Posts
Categories
Testimonials
"Dr. Litrel was a fantastic doctor. I had my first exam with him, although at first I was skeptical about a male doctor for my GYN. But after I met him I'm glad I kept an open mind, and I couldn't have dreamed up a better doctor. He cares about you as a person and not just a patient. The front desk ladies and nurses were very friendly and it's a great office, very clean and not intimidating. I highly recommend Cherokee Women's Health."
– Vicki
Read more testimonials: