Rachelle Denney, APRN, CNM, LCCE
Certified Nurse Midwife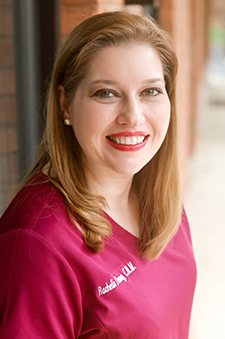 Rachelle Denney, APRN, CNM, LCCE is a Certified Nurse Midwife and Registered Nurse at Cherokee Women's Health Specialists.
Rachelle received both her master's degrees in Nursing and her certification in Midwifery from East Carolina University. In 2015, she completed board certification in Nurse Midwifery by the American College of Nurse Midwives.
Rachelle has practiced as a nurse midwife since 2015 and has delivered nearly 1,000 babies prior to joining Cherokee Women's Health Specialists. Rachelle lives with her husband and four children in Cumming.
At the age of 12, Rachelle knew she wanted to become a nurse midwife. She loved babies and her great grandmother had been a midwife. While in high school, Rachelle became a certified doula and volunteered her services to help at-risk teens. After earning her degree in nursing, she began working in Georgia and then married. While continuing to work and having four children, she earned her post-graduate degree in midwifery in 2015.
Educational Background
Masters of Nursing and Certification in Midwifery – East Carolina University, Greenville, NC
BSN – Linfield College School of Nursing, Portland, OR
Certifications
Board-Certified Nurse Midwife by the American College of Nurse Midwives, 2015
NRP Neonatal Resuscitation Program
AHA BLS Instructor for Health Care Providers
ACLS, 2019
RN – Board of Nursing, NC and GA
AMCB
Languages
English