New Northside Hospital Cherokee
Northside Hospital Cherokee officially opened their new Canton facility in 2017.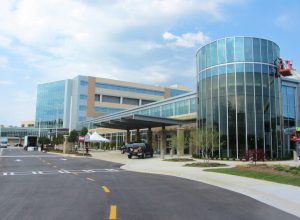 We are excited to continue our partnership with Northside Hospital Cherokee in a brand new, state-of-the-art facility.
I want to see the new hospital!
Take a digital tour or sign up for a class or a tour to see the new hospital.
Check out this quick tour Dr. Litrel did during Northside's community open house. Make sure you watch the whole video to get a glimpse of the incredible view new moms get in their labor and delivery rooms.
Medical equipment in the patient rooms are all on one side of the room, so nurses and hospital staff don't have to cross the room to perform their work, making the patient experience more pleasant and less stressful. Every hospital floor with patient rooms includes a family room with seating, television and space for storing personal items. Outlets include USB ports for family members, and the cafeteria offers various food selections, including an Italian grill and an outdoor terrace for dining.
I'm in Labor! Should I go to the new hospital or the old one?
Go to the NEW Northside Hospital Cherokee at
450 Northside Cherokee Boulevard.
When should I go to the hospital during labor?
Learn more about the new facility.
Are you newly pregnant? That means you'll have most of your appointments at one of our offices. Here's what you can expect. No matter where you are in your pregnancy, we'll remind you at your appointments of where you should go and when. We'll even have flyers for you to take with you. Don't worry. We've got you covered!
Site Map of the new Northside Hospital Cherokee
Printer Friendly Version of Area Map, First Floor and Second Floor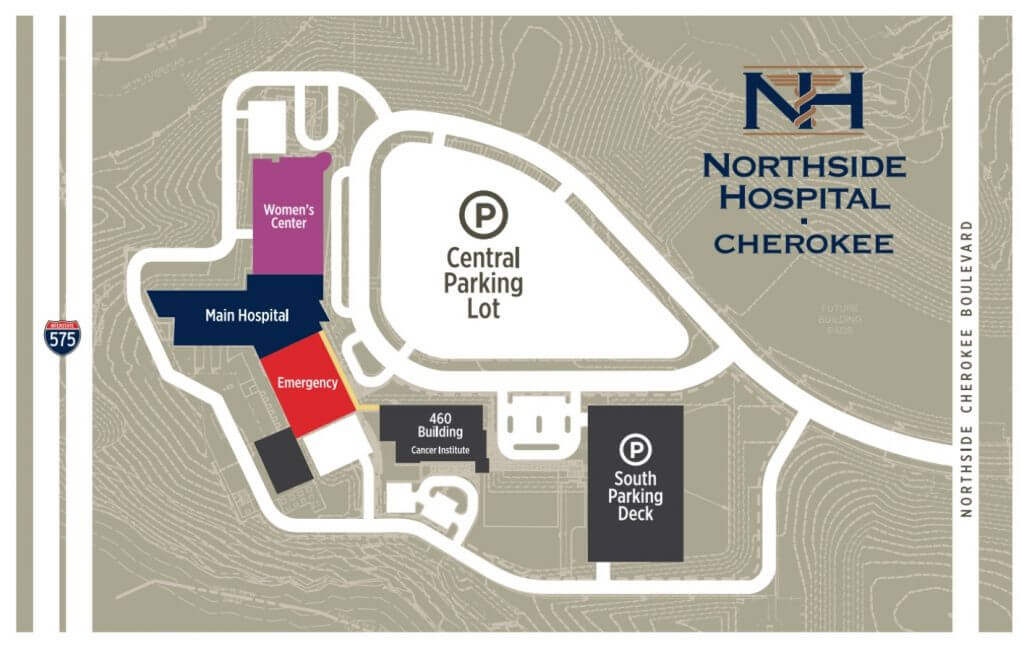 Building Lay-out
First Floor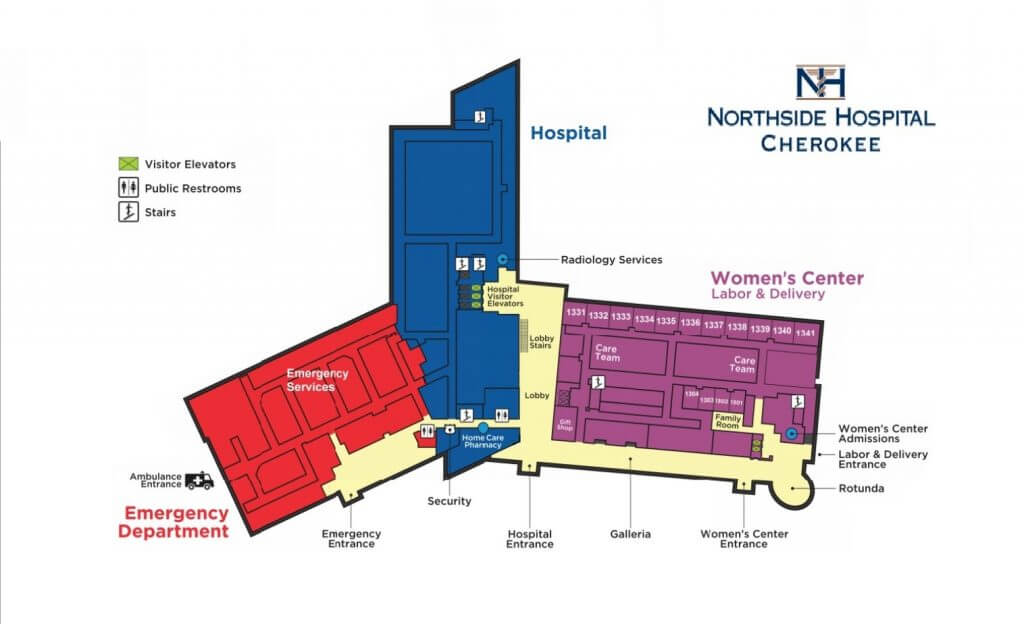 Second Floor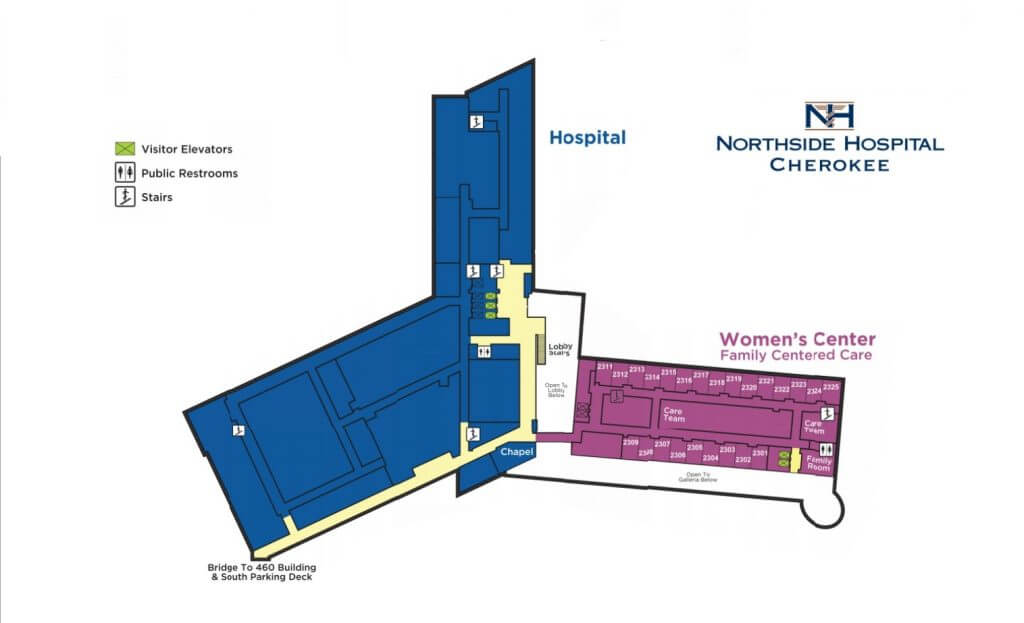 Printer Friendly Version of Area Map, First Floor and Second Floor