Mariya Zhukova, MD
Scroll down to see an interview with Dr. Zhukova.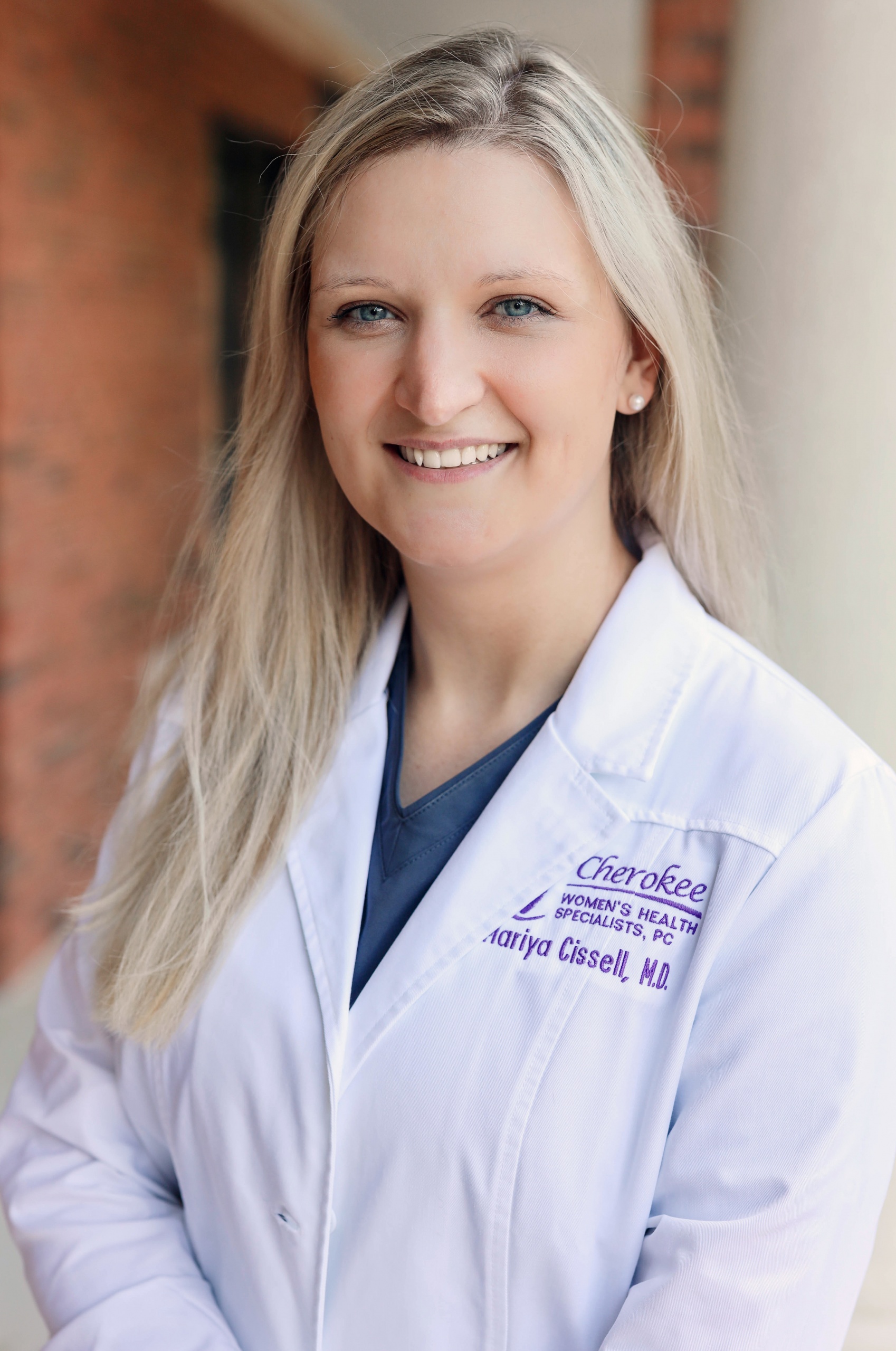 Dr. Mariya Zhukova (known to her patients as "Dr. Z") is an OB/GYN at Cherokee Women's Health and specializes in robotic surgery.
Originally from Russia, Dr. Z became fascinated by anatomy and the human body as a teenager, and that is when she knew she wanted to become a doctor. Dr. Z didn't think of being a doctor herself initially, even though there were doctors in her family, but as an older teenager, she went to the Bodies Exhibit Museum, and that is when she knew she wanted to be a doctor. She could not stop talking about how "cool" the museum was, and she immediately became fascinated by anatomy and the human body.
"Dr. Z diagnosed me with preeclampsia after I gave birth to my baby girl. If she hadn't, things could've turned out very differently. I'm so grateful for her and now consider her family."
"Dr. Z sincerely cares and will sit down and talk with you. She better be on call when I have my little girl, or I will cross my legs and wait for her. Ha ha!"
"Dr. Zhukova is awesome! She took the time to get to know me and patiently answered all of my questions. Glad I made the decision to choose Cherokee Women's for all my gynecological needs."
Dr. Z shares her practice philosophy and why she's passionate about being an OB/GYN.
"I loved seeing my first delivery, and I especially connected with how OB/GYNs get to share in that special, first moment with families."

– Dr. Mariya Zhukova
Dr. Z received her medical education at Florida State University (FSU) College of Medicine, after completing her undergraduate work at FSU, where she graduated Cum Laude. She completed her residency training at WellStar Kennestone Medical Center and has training and experience in robotic surgery.
Areas of Expertise
Birth control management
Annual GYN exams
Adolescent GYN exams
Infertility treatment
Pelvic pain and endometriosis treatment
Areas of Expertise – Surgical
Robotic Surgery
Laparoscopic Surgery
Pelvic Surgery
Educational Background
WellStar Kennestone Medical Center, Marietta, GA
Florida State University College of Medicine, Tallahassee, FL
Florida State University, Tallahassee, FL
Certifications
Advanced Cardiac Life Support
Basic Life Support
Neonatal Resuscitation Program
Certified in Placement of Nexplanon, Mirena, Skyla, Paragard
Fundamentals of Laparoscopic Surgery
DaVinci Si/Xi Training
GNOSIS
Awards and Honors
FSU College of Medicine Mission Scholarship
Rajesh and Sharda Patel Scholarship
College of Medicine Academic Fund Scholarship
Licensure
State of Georgia
Languages
English
Russian
Spanish